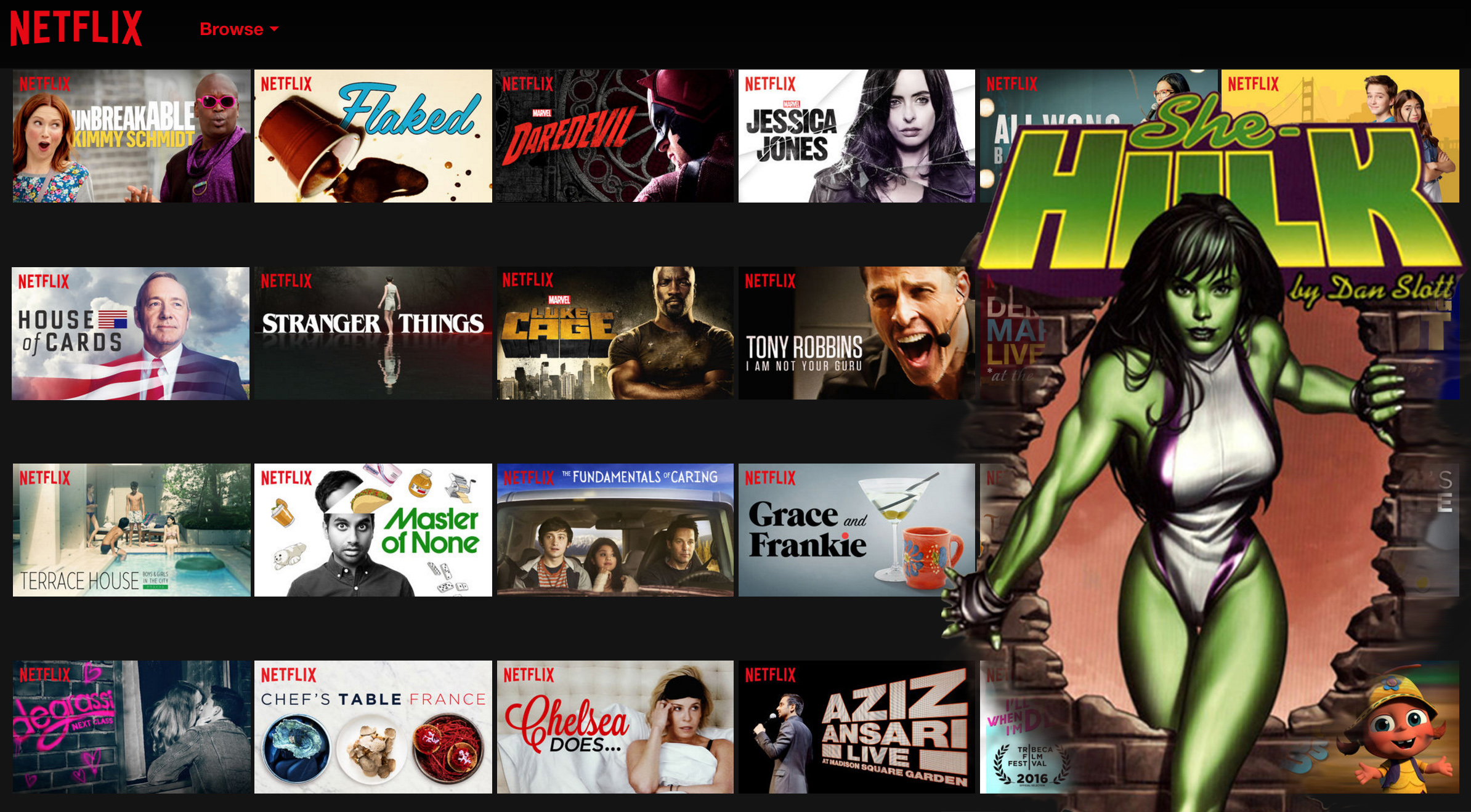 Love it, or hate to love it (mostly because it's the reason you no longer know the meaning of sleep), it's undeniable Netflix has got the majority of us hooked. From its endless hours of nostalgic and new shows and films, to its highly binge-watchable original programming, Geek Girl Riot's Sherin, Kat, and Meagan dig into every facet of the entertainment powerhouse to try and answer the ultimate question: Why is Netflix so damn good?
Did you hear? Marvel's Luke Cage is coming to Netflix! To celebrate, join us this Friday at Howard University for a Luke Cage Q&A with show creator Cheo Hodari Coker and Simone Missick, the lady behind Misty Knight. The event is free, and you can RSVP here. See you there!
In the meantime, here are all the shows we talked about (and when). Happy binge-watching! And Netflix, if you're listening: Call us.
Watchlist:
Netflix:
Stranger Things – 7:46, 10:11, 12:05, 29:19
Master Of None – 10:40, 29:48
Daredevil – 1:05, 31:52, 43:25
Grace and Frankie – 2:22
Unbreakable Kimmy Schmidt – 3:13, 17:28, 22:02, 29:20
Sense-8 – 4:49
Jessica Jones – 5:44, 18:00, 31:53, 43:27
House of Cards – 9:38, 23:14, 29:22
Orange Is The New Black – 11:50, 31:42
Craig Ferguson: I'm Here to Help – 14:41
John Hodgman: Ragnarok – 14:42
Aziz Ansari Live at Madison Square Garden – 14:44
Nick Offerman: American Ham – 14:45
Anthony Jeselnik: Thoughts and Prayers – 14:46
Love – 29:50
Luke Cage – 31:54
Wet Hot American Summer: First Day of Camp – 42:50
Non-Netflix Properties:
Netflix Wishlist:
Podcast: Play in new window | Download