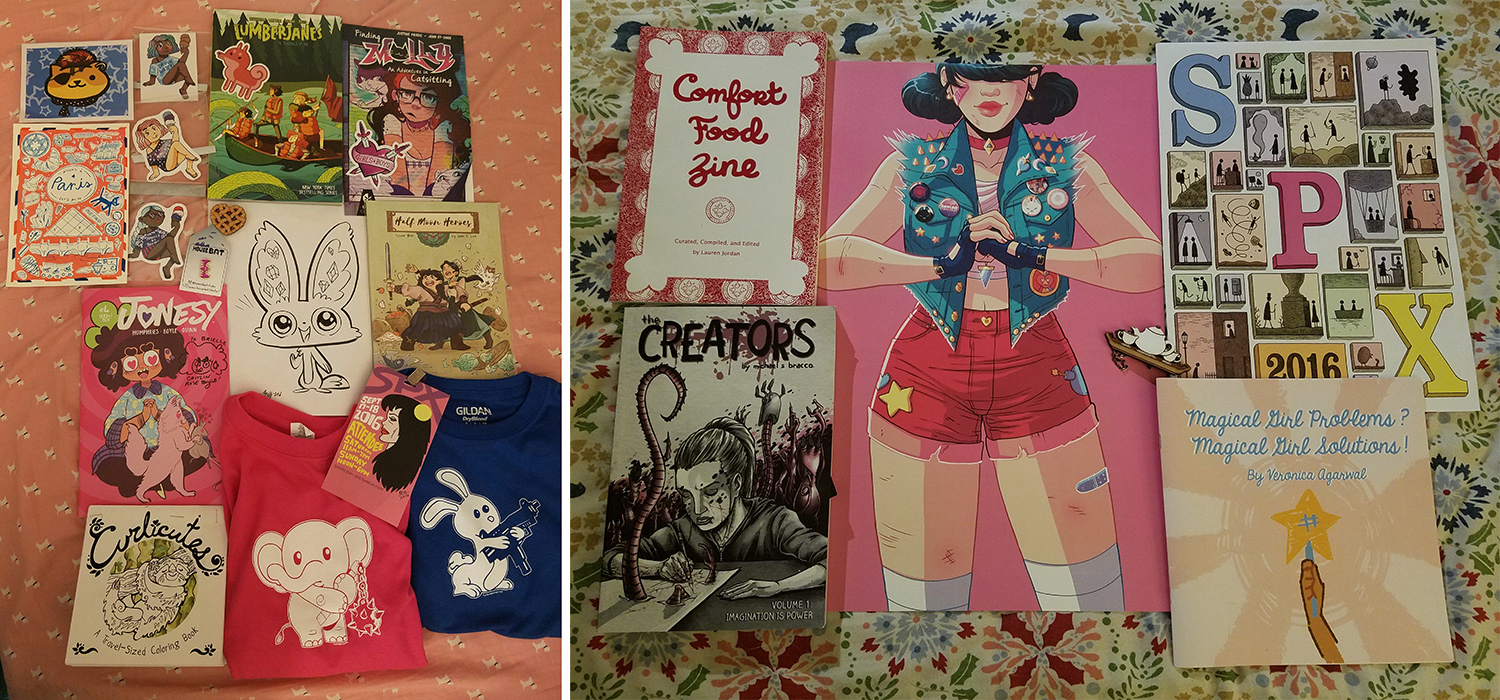 Small Press Expo ain't so little—in fact, it's a huge supporter of indie comics and their artists, creators, and publishers. And it was a perfect match for our smallest GGRioter and her mom, Geek Girl Riot's Kat & Cub, who checked it out in Maryland over the weekend! Listen in to hear Cub's experience of her first time at SPX, what their favorite buys were, and what they were excited about most.
Check out our pictures of the event on Instagram, and add Kat & Cub's picks to your next shopping trip—they're all listed below!
Reading list:
—
Geek girls come in all shapes, sizes, and ages—and here at Geek Girl Riot our littlest GGRioter, Brielle, is teaming up with her mom Kat to talk all things geek for their very own segment, Kat & Cub!
More about Kat: Never without a good book or nude lipstick in her purse, she can be found in her natural habitats: a second hand bookstore or chic makeup place. Kat has a world of opinions…so visit Geek Girl Riot and get to know her!
Podcast: Play in new window | Download