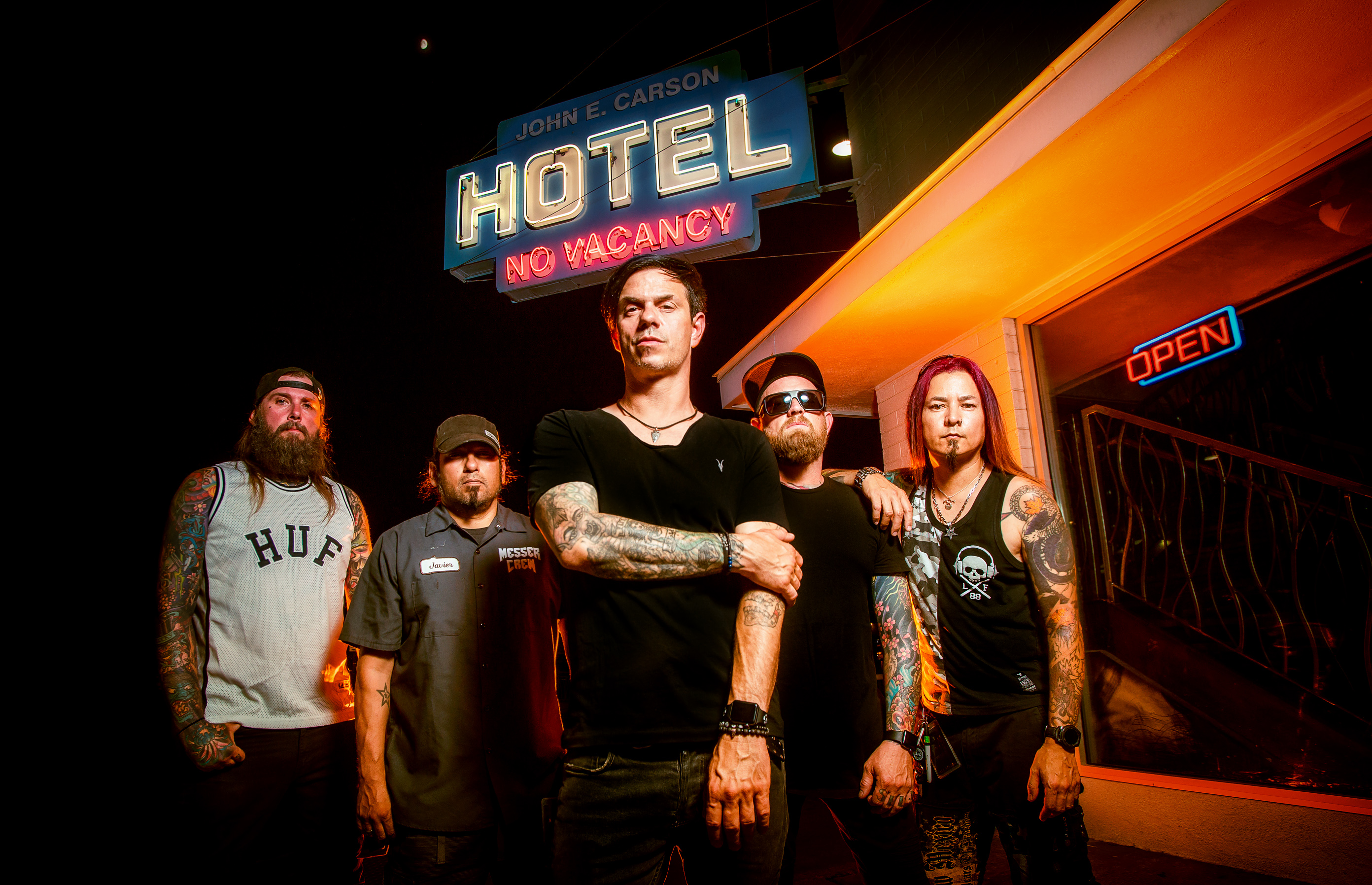 Part 2 of this weeks show included an interview with Dereak from the band Messer! Jeff speaks with Dereak about the new record , working with Chad Gendason and touring with Gemini Syndrome!
The Dallas Texas based band, Messer is following up on the success of their first single "Make This Life", which reached #25 on the Active Rock radio charts – the only truly independent act to do so thus far in 2018. Their self-ttled abum debuted @ #3 on the Soundscan New Artists chart and was named "New and Noteworthy" by iTunes.  With the release "Save Myself"  the band is set to continue their momentum for the rest of the year into 2019.
Messer has played more than 90 shows this year including a 40 city sold out tour with RED and Lacey Sturm. The band was personally invited by Kevin Lyman to play the Texas leg of the final Vans Warped Tour.

The band grew their fan base locally, and began to branch out regionally and nationally, opening for notable bands such as Sick Puppies, Candlebox, Hinder, Vince Neil, Black Stone Cherry, Lynch Mob, Drowning Pool, Local H, Trapt, Metallica, Dokken, Scott Stapp Of Creed, Avenged Sevenfold, and Buck Cherry. It was on one of these tours that the band caught the attention of Los Angeles based writer/producer, Chad Gendason.  The band felt an immediate comradery with Chad and a lasting bond was made. Messer started writing with Chad, and their first collaboration became "Simple Man". Fan favorite "Whiskey" soon followed and the songs started to flow into what would become their self-titled debut album "Messer". The album was mixed by Ben Grosse (Marilyn Manson, Breaking Benjamin, Disturbed) and mastered by Tom Baker (Papa Roach, David Bowie, Motley Crue). 
The band wraps up a tour with Gemini Syndrome Tonight August 30th @ Holy Diver in Sacramento CA. The tour started back on August 10th in Dallas TX consisting of 8 dates.
Podcast: Play in new window | Download