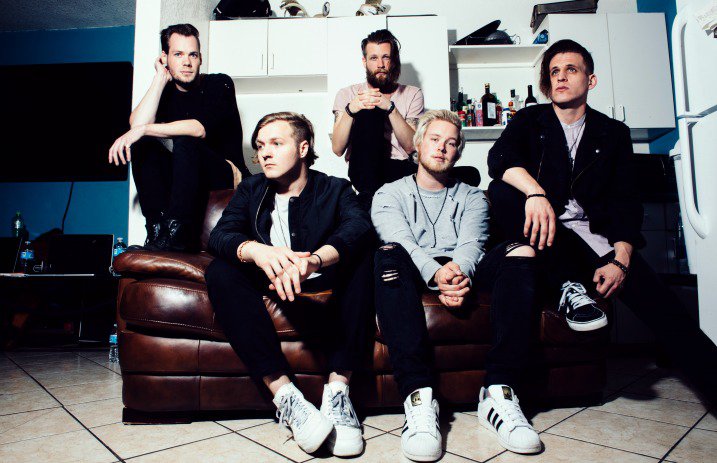 It's time again for Gone Fishkin, and this week Too Close To Touch is calling in to co-host from a parked car playing Destiny's Child. This won't be the only time you hear the guys host on idobi Radio, though, because tonight at 5pm ET they'll be hitting the airwaves with Waterparks for a TxT tour takeover. Find more info on that here!
Fish's first guest this week is Dean Butterworth, AKA the drummer on basically every song you like. He chats about why he likes playing while recording over playing while touring, fills us in on NBC Hollywood Game Night, and gets hyped for the upcoming "class reunion" on a boat. He'll also tell us about how Good Charlotte was right back at it again after hiatus, and hint at the band's upcoming 2017 plans.
To close things out, Fish brings independent Los Angeles act Ships Have Sailed into studios. On a rainy day in sunny LA, they get talking about their new single "Up", building their catalog, and what's on the band's horizon.
Podcast: Play in new window | Download