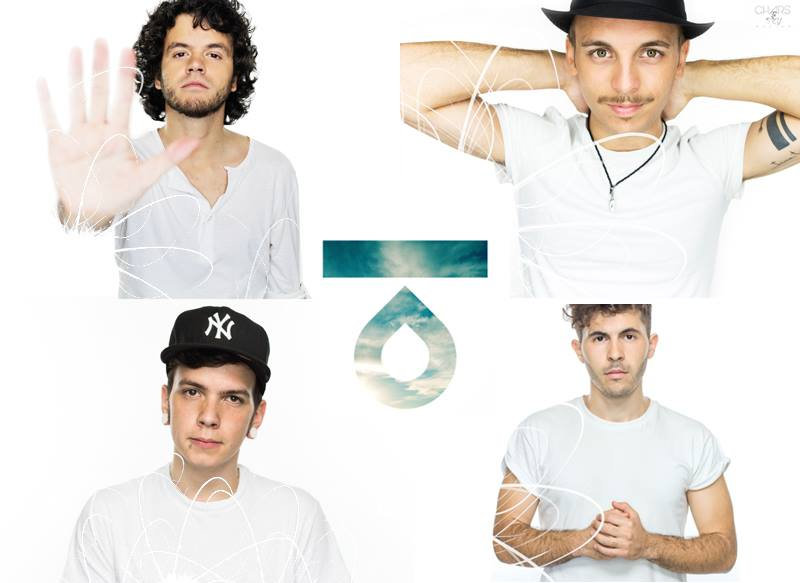 – FEATURED BACK ON JULY 11 2018 –

On this weeks episode of THE UNDISCOVERED SOUND, Jeff brings you new music from melody Fall, Out Of My Way, and more tracks from Tracks you might have missed v3!

Melody Fall is an Italian Pop Punk band with a sound reminiscent of the early 2000s era of pop punk. With catchy melodies and a pure passion for the genre, Melody Fall has toured with Forever The Sickest Kids, Strung Out, The Appleseed cast, and a slot on Italy's "58° Festival di Sanremo" with over 10 million watching. Having a few records under their belt all released in Japan, US, UK, China, and Italy, They stay busy supporting  tours in Italy, Japan & China.
In May of 2018 Melody Fall released a new record titled " The Middle Age Of The Dinosaurs" and paired it with 2 music videos which can be seen below!
Music Featured by:
MELODY FALL – IM STILL ME (ITALY)
A NEW HOPE – THURSDAY BUT IT FEELS LIKE A FRIDAY NIGHT
BIG SMILE – TEMPER
EVE OF SPRING – CLOSE THE DOOR
EMNUESS – PERCEPTION
FAMILIAR THINGS – TOURNIQUET
NEVER HOME – STATE LINE
OUT OF IT – I SAW THIS IN A MOVIE ONCE
OUT OF MY WAY – SHUT ME UP
SEMI-PRO – SUNNY (TRACKS YOU MIGHT HAVE MISSED V3)
SHARK BAIT – PLEASE GUY
ANDYS ROOM – 400 MILES
LUMMOX – BURN
THIS TIME LAST YEAR – WHERE DID THE TIME GO
Podcast: Play in new window | Download