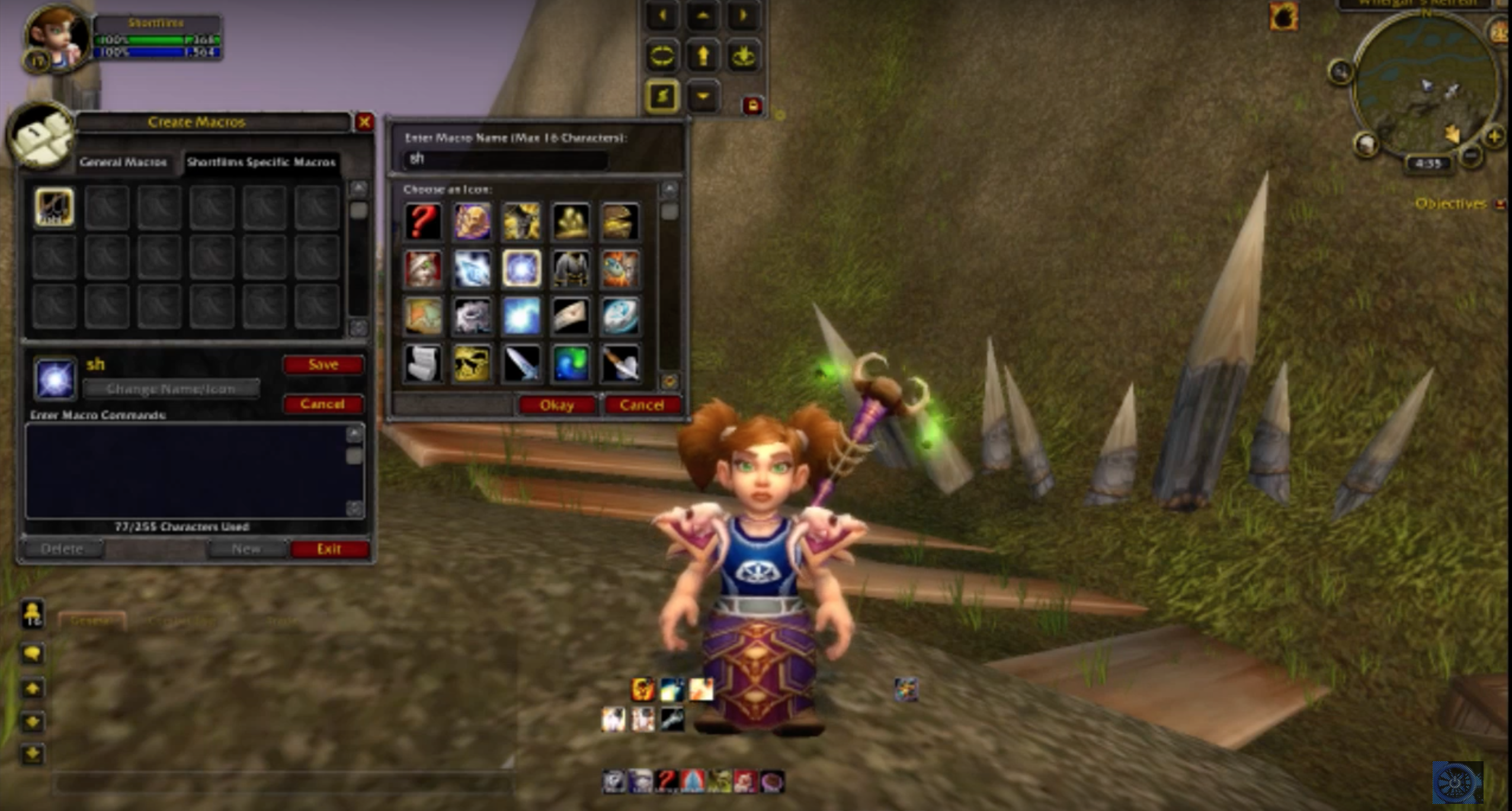 World of Warcraft is a hugely intricate and diverse…well, world for you to get lost in for hours on end. And we here at Geek Girl Riot want to make sure worlds like this are as accessible and easy to navigate as possible. Listen in to hear Geek Girl Riot's Erin share her latest segment of The Geeky Gimp Riots, where she and fellow disabled gamer and owner of the awesome YouTube channel Ability Powered Gaming, April, talk video game accessibility, the pros and cons of Warcraft's modifications for disabled gamers, and their add-on recommendations to make Warcraft a much more accessible world to play in.
Transcript:
A few years ago, I delved into World of Warcraft – I think it was right after the Pandaria expansion. I wanted to see what the big deal was, and figured it would give me something to do on those nights when I couldn't go out or had no one to talk to. Starting out – well, it was confusing, to say the least. But the game gives you a beginner's tutorial, enough to get you acclimated with leveling up and progressing through the quests. I also met a few friends there, and joined a guild run by a fellow disabled gamer, April – or lovingly known in-game as Short. Her YouTube channel, Ability Powered Gaming, is where I learned all about add-ons. Add-ons are small modification attachments that make the game easier to play. They also make the game more accessible for disabled players, so they benefit most anyone. Take a listen to what Short has to say about accessibility and add-ons in Warcraft.
April's voice: add-ons make the game more accessible because they let each gamer customize wow to meet their individual needs. The UI can be completely changed, uh visual or audible cues can be added for in-game events, or actions can be condensed so there's less mouse movement or button pushing necessary. They let you take a part of the game that might not be working well for you, and let you change it to something that does work. The add-on that has made the game most accessible for me personally has been Bartender. It lets you place your ability bar anywhere on the screen, and scale it to any size you need. I started using it during the Burning Crusade expansion, and immediately noticed I wasn't getting as tired as fast as I was, or having muscle aches in my arm from moving the mouse all over the screen. It's usually the first add-on I recommend for new players.
Erin's voice: There are literally hundreds, or thousands of add-ons available that can make Warcraft accessible for you. And if you need help, check out Ability Powered Gaming in the show notes.
Let us know why Warcraft is or isn't accessible for you by tweeting us at @GeekGirlRiot, and using the hashtag #GeekyGimpRiots. There are undoubtedly barriers for many disabled gamers, but we can work together, and with developers, strip those barriers away. So until then, stay cool, and keep rioting!
—
By day, Erin Hawley is the Digital Content Producer for Easterseals Thrive, a non-profit organization and online community for young women with disabilities. By night, she runs The Geeky Gimp, a blog on the intersection of disability and nerdy media. Erin loves Star Trek (especially Spock), tabletop games, video games, and all things Mariah Carey. She's currently pursuing her Master's degree in Multicultural Literature.
Podcast: Play in new window | Download