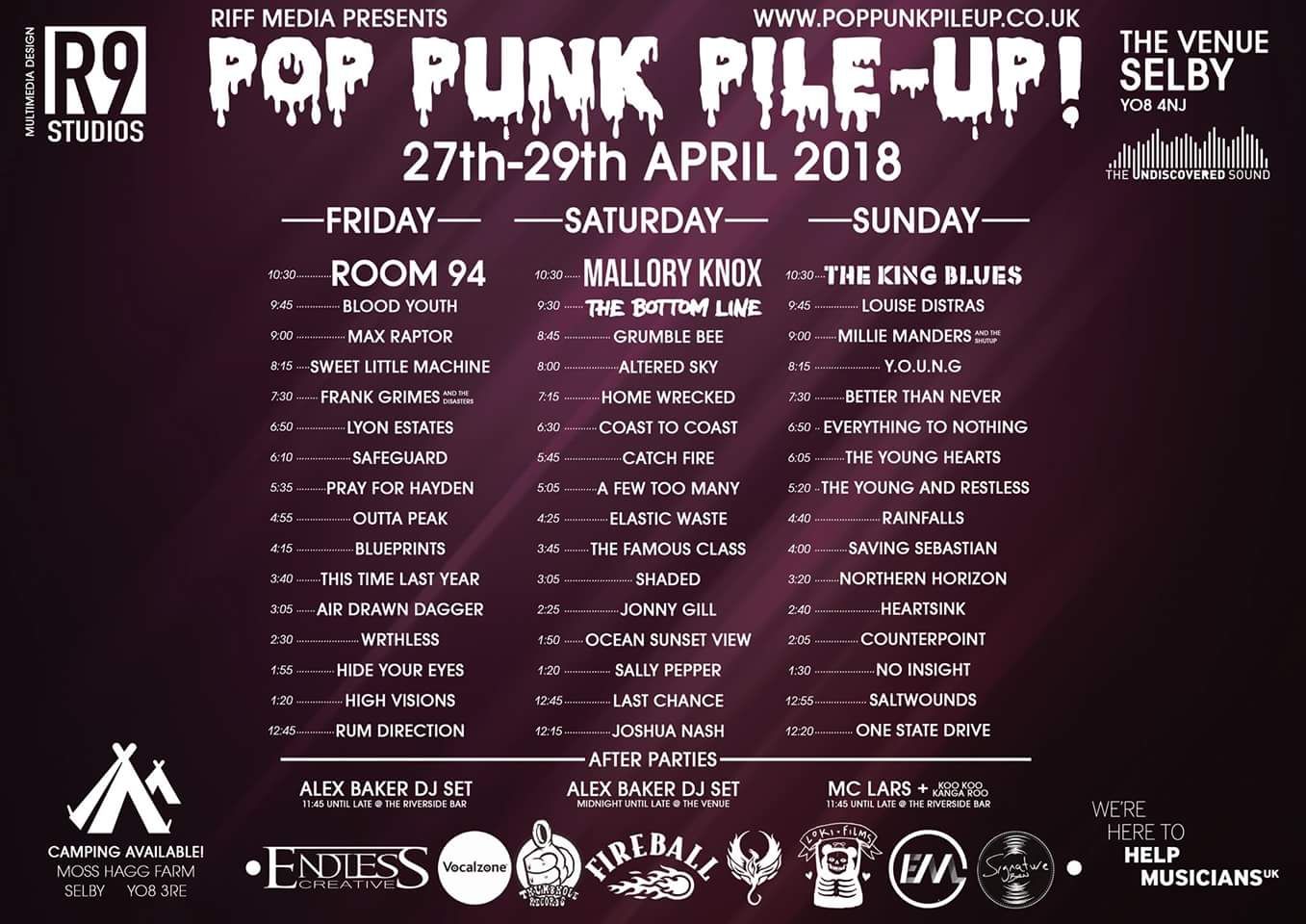 On this weeks episode of The Undiscovered Sound, Jeff previews bands from Pop Punk Pile Up, New singles from Indie Vision Music, and previews tracks from Thumbhole Records Tracks You Might Have Missed Volume 3!
Pop Punk Pile Up is a festival taking place April 27-29th in Selby (UK) Over 40 bands in 3 days with headliners like Mallory Knox and The Bottom Line with support from the best and most exciting upcoming bands the UK has to offer!
You can buy tickets for Pop Punk Pile Up HERE!
Music is Featured by:
Sweet Little Machine – Pop Punk Pile Up Artist
This Time Last Year – Pop Punk Pile Up Artist
Safeguard –  Pop Punk Pile Up Artist
Altered Sky – Pop Punk Pile Up Artist
Coast To Coast – Pop Punk Pile Up Artist
Catch Fire – Pop Punk Pile Up Artist
Everything To Nothing – Pop Punk Pile Up Artist
The Young Hearts – Pop Punk Pile Up Artist
The Rocket
Must Build Jacuzzi
Light The Way
Victory Kid
Sunset Radio
Podcast: Play in new window | Download