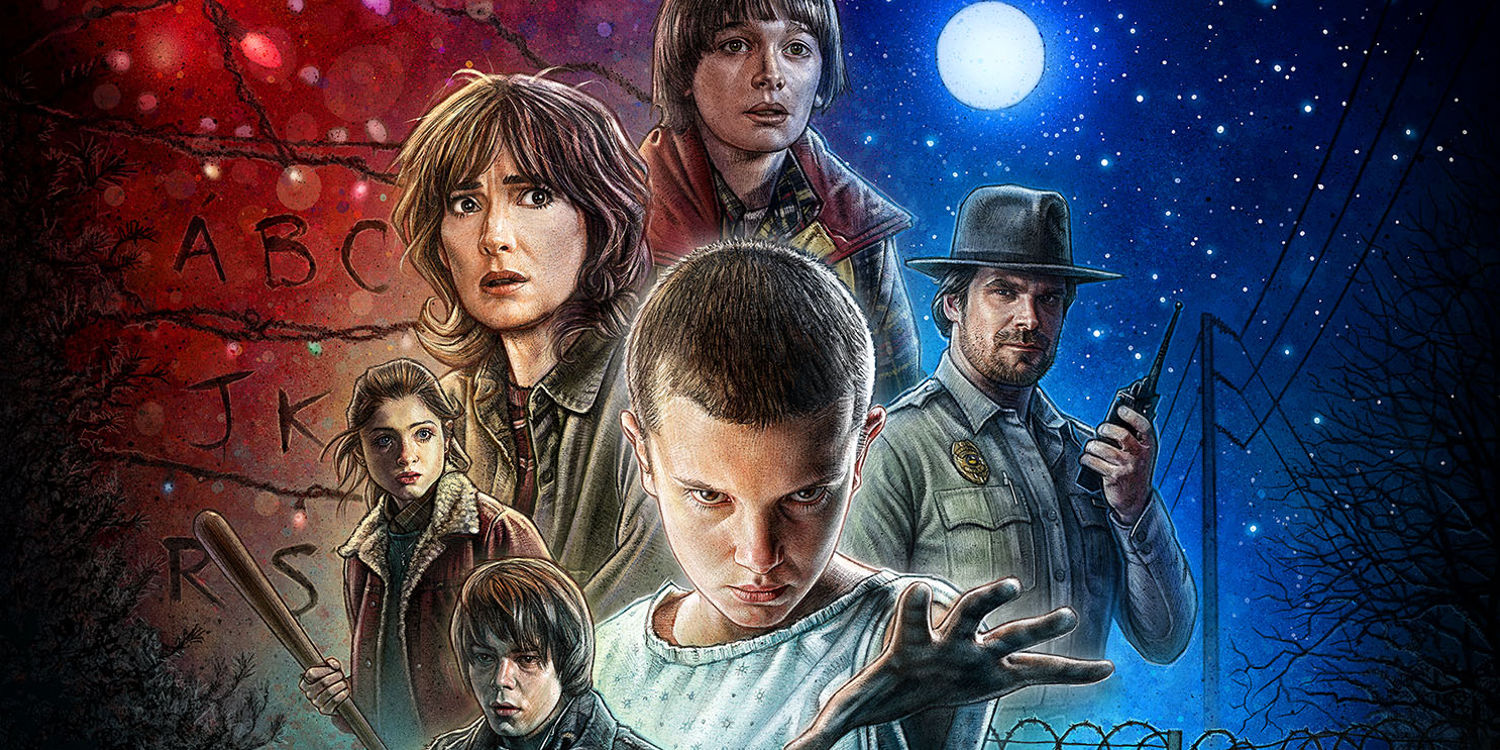 By now you are either watching Netflix's new breakout hit series Stranger Things, you've already finished season 1 or you are being told by all of your friends that you NEED to watch it right now! What's all the fuss about? Well, for starters it's a serious celebration of everything we love about classic 80's films and culture. It's equal parts Stephen King and Steven Spielberg with a nice dash of John Carpenter and Ridley Scott as a garnish. There are so many nods and homages to classic 80's films that we've put together a list of some of our favorite films that are referenced in Stranger Things as well as a few shows "for fans of" to help fill that show hole while we all anxiously await season 2.
Movies you need to watch:
ET-The Extra Terrestrial (Spielberg)

Alien and Aliens

The Goonies (Spielberg)

Close Encounters of the Third Kind (Spielberg)

Firestarter (King)

Poltergeist (Spielberg)

Explorers

Adventures in Babysitting

Stand By Me (King)

Flight of the Navigator

D.A.R.Y.L.
While most of these films are not available for streaming on Netflix I'm sure if you ask around someone you know has them on VHS… if you can find something to play them on.
You can also check out these series while you wait for season 2:
Black Mirror

American Horror Story

The Twilight Zone

The X-Files

The Returned

Fringe

Wayward Pines

Twin Peaks
Did we miss anything? What are your favorite 80's films? Do you think Barb is more like Stef from Goonies or Brenda in Adventures in Babysitting? Let us know what you think on Twitter to discuss.
And if you still need more Stranger Things in your life you can always follow my favorite actor/character on instagram here!
 – Cindy Tenicela
Podcast: Play in new window | Download