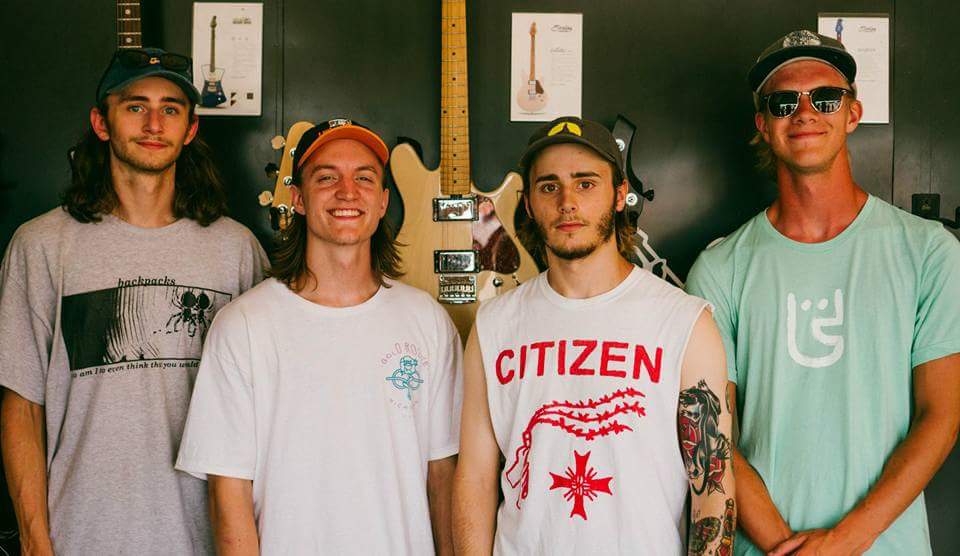 On the Season 2 Premiere of The Undiscovered Sound, Jeff speaks with Caleb from the band Silver Age , Grand Prize Winner in 2017 Ernie Ball PLAY Warped contest this year! Jeff & Caleb talk about the contest, how excited they are to work with John Feldmann and much more! New music from around the world is featured as well as the Concert Calendar.
Ernie Ball PLAY Warped is an amazing contest that gives young bands a chance to live out a great dream by taking the main stage at Vans Warped Tour.  Thousands enter each year, and this year over 17,000 entered but only 41 got the chance to play on the main stage, and one lucky winner received the grand prize , Recording with John Feldmann, and lots of amazing prizes including a $10,000 Guitar Center Shopping Spree! This years winner is Silver Age, picked personally by Kevin Lyman (Vans Warped Tour Founder) & John Feldmann (Multi Platinum Producer/Songwriter)
Silver Age will be heading into the studio next year with Multi Platinum Producer John Feldmann (GOOD CHARLOTTE, BLINK 182, DED, THE USED. MEST) and will record a 3 song EP! Another piece of the prize package they receive is a Music Man Endorsement & a year supply of strings from Ernie Ball, along with a guitar center shopping spree, so just in time for the studio and new shows, the guys will be ready to rock!
Silver Age is definitely a band to look out for, with their unique style and sound, catchy guitar leads and unique melodies make this band standout from the rest!  We are very excited to see what they do with John Feldmann!
Congrats to Silver Age, This years Ernie Ball PLAY Warped Grand Prize Winners!
SILVER AGE – CAMP LADY
https://www.youtube.com/watch?v=JtiNFBYQKOk
SILVER AGE – NEVER DID
https://www.youtube.com/watch?v=CHqTYnAKYdg
Music is also featured by:
OTHERWISE
WRITTEN BY WOLVES
FORGETTING YESTERDAY
BUFFALO GO
RADNOR
FOR I AM
A WAR WITHIN
Podcast: Play in new window | Download