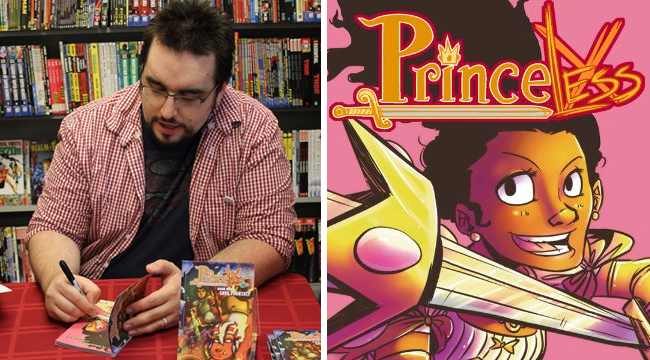 Whachudoin'? with Jeremy Whitley
There are some seriously cool people out there in the arts doing some seriously cool things, and sometimes you have to take a minute to ask them, "Whachudoin'?" That's how Geek Girl Riot's new segment came about—can you guess what it's called? If you answered whachudoin'?—ding ding ding, you're on the money. Four gold stars for you.
And what better person to kick off our Whachudoin'? segment than comic book writer and creator Jeremy Whitley? Amongst other things, he's the man who brought us Princeless, which tells the story of Adrienne, a strong and intelligent POC princess who doesn't need or want to wait around for a prince to "save" her. In between Princeless issues he also has a ton of other projects happening, and GGR hosts Sherin Nicole and Day Al-Mohamed spoke to him about what he's working on right now including something huge with Marvel, and his new comic Dressed To Kill, a Die Hard-esque action story with femme fatale protagonist who gets the girl. Seriously, anything with a pair of villains described as "twin Naomi Campbells, but ninjas" is definitely worth checking out.
He also discusses creating comics for his daughter and portraying self-reliant heroines of all skin colors, some of his favorite comic book characters, creators and stories, and what turns out to be an extremely R-rated "dream" (rinse off your mind, it fell in the gutter) BOOK he'd love to write featuring three characters from Deadwood, Game of Thrones, and the Marvel Universe—that "R" stands for raucous rivalries, in case you were wondering.
Reading list: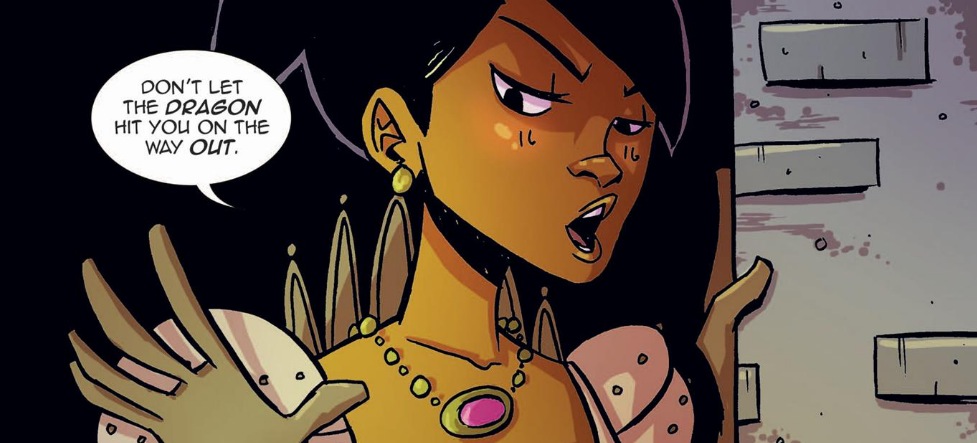 Podcast: Play in new window | Download