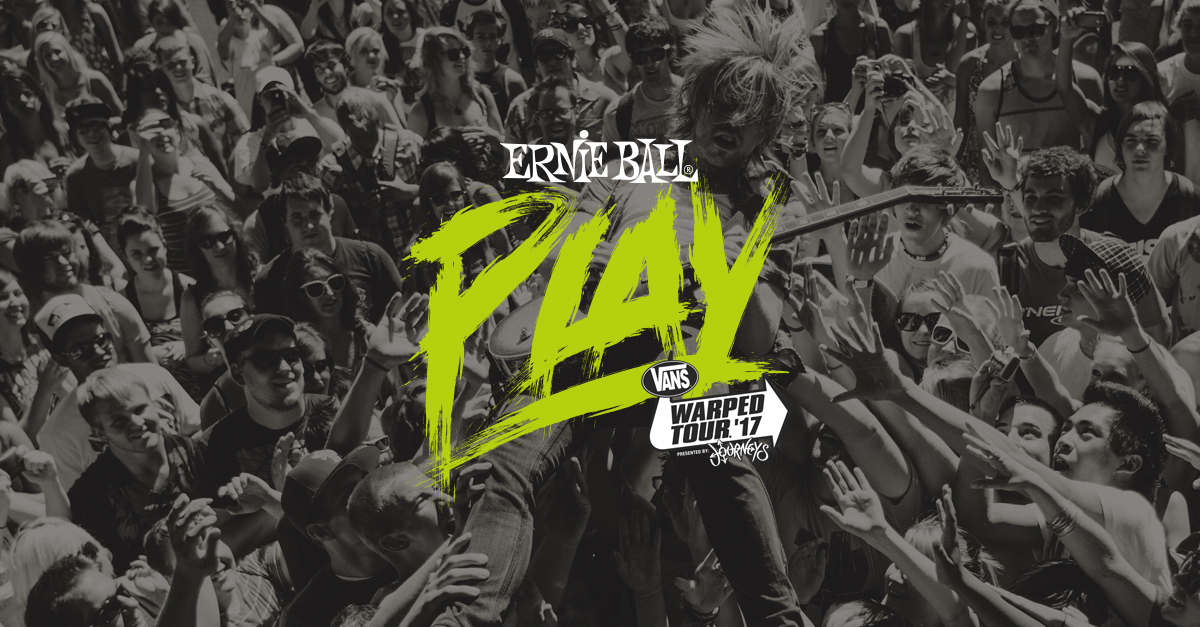 On the 13th Episode of The Undiscovered Sound, Jeff brings you the 1st round of winners in the Ernie Ball PLAY Warped contest, and Music from Orchards, Wither Away & Icaria!
Only 41 lucky winners will get to play on The Main Stage at this years Vans Warped Tour, and 1 lucky winner will receive the grand prize which includes a 3
song EP with Multi-Platinum Producer John Feldmann, a $10,000
Guitar Center Shopping Spree, And Over $20,000 in other prizes!
Over the last few months we've brought you bands entered into this amazing contest and last week the 1st round of winners got announced and we were very excited to have some of the winners on this weeks show!!
TIDELINES
6/16
Seattle, WA
THE WITHOUT
6/17
Salem, OR

PAINTING PROMISES
6/21
Albuquerque, NM
COLTEN HOOD
6/22
Phoenix AZ
TONIGHT WE FIGHT
6/23
Las Vegas, NV
ImAlive
6/24
Salt Lake City, UT
FALSE REPORT
6/25
Denver, CO
DRIFTWOOD EXILE
6/27
Nashville, TN
ARBORIST
6/28
New Orleans, LA
Congrats to all the bands and stay tuned for more winners!
Podcast: Play in new window | Download