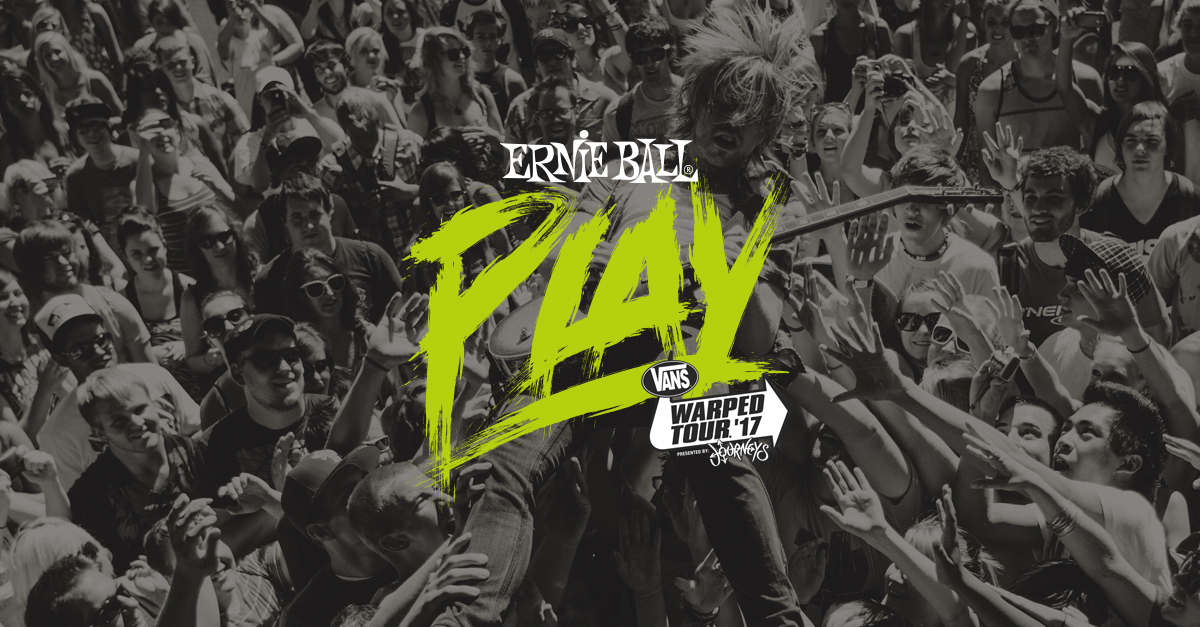 On the 12th episode of The Undiscovered Sound, Jeff brings you more entries from the Ernie Ball Play Warped contest on its last day (may 31st 2017)
Over the last few weeks, Ive been very excited bringing you all these great bands from around the country! The contest ended on May 31st, and i was able to meet some really great bands through the contest! These bands work so hard each year competing for their slot on The Vans Warped Tour. This year there were over 17,426 submissions and only 41 winners will get chosen to play on the main stage at this year warped tour, and one lucky winner will get to do a 3 song EP with Multi-Platinum Producer John Feldmann.
We wish all these amazing bands the best of luck and cant wait to see who wins!
Music featured in this episode:
HEART MEANS MORE
A WAR WITHIN
HEY THANKS
VIEWPOINTS
CALL ME KING
CRASH OVERCAST
VYNYL
ALIVE AND WELL
F FOR EFFORT
CHASER
TIMES LIKE THESE
IN VEIN
SWEET ASCENT
Podcast: Play in new window | Download