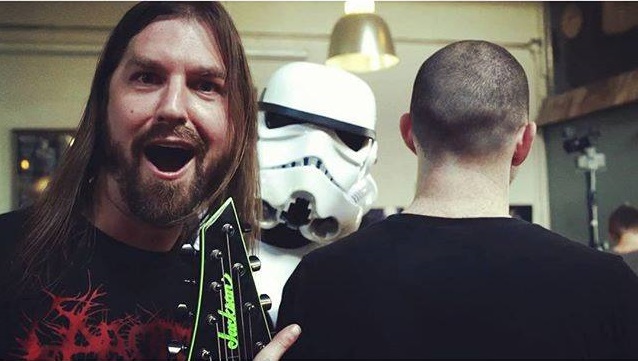 Allegaeon's Greg Burgess found metal glory with guitar prowess and a few words of encouragement from Megadeth drummer Chris Adler.
Burgess felt his music career was "done" after a stressful 2014 tour supporting the release of Elements of the Infinite, but a conversation with Adler revitalized his interest in metal. "That kicked my butt a little bit," said Burgess.
Burgess and Adler have more than music in common. Both are alumni of Bishop Ireton High School, a Catholic school in Alexandria, VA whose other famous grads include Adler's brother Willie (Lamb of God) and Foo Fighters' Dave Grohl, if only briefly.
Hear that discussion along with Burgess' thoughts on rap vs. country music and how Allegaeon recruited new vocalist Riley McShane in this episode of the Metalix podcast.
Pick up Allegaeon's new album Proponent for Sentience in stores now.
Podcast: Play in new window | Download