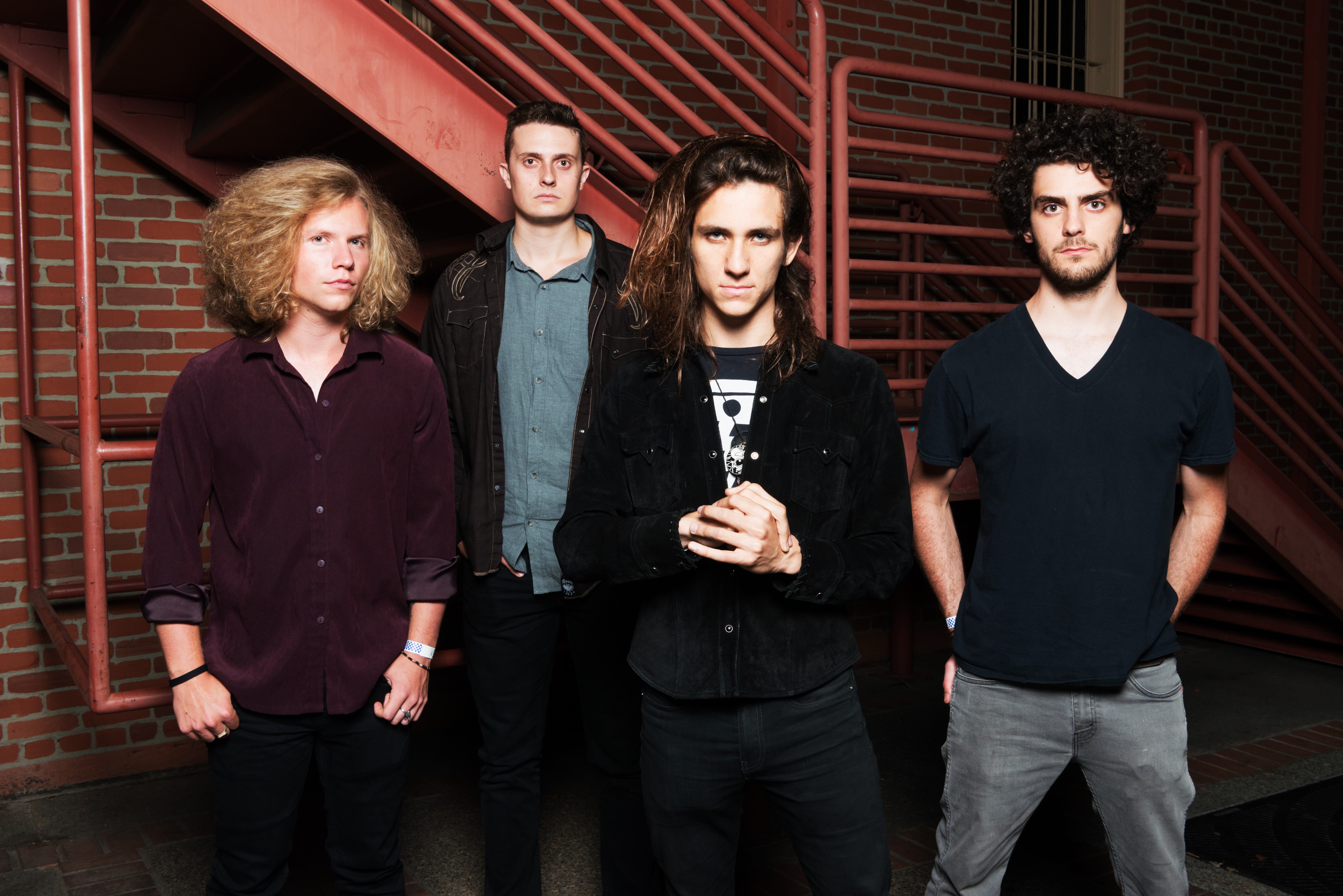 On Episode 008 Jeff introduces you to a great new rock band from Los Angeles called Joyous Wolf, and brings you a new song from the band Our Last Nite. Jeff also previews the 2017 Carolina Rebellion Festival in Concord NC, featuring music from Nothing More, Starset, Citizen Zero and more!
For those who say, Rock is Dead!, that is about to change with Joyous Wolf making a big impression in the rock scene currently! The band in 2014 featuring Nick Reese singing, Greg Braccio on Bass, Blake Allard on Guitar and Robert Sodaro on drums.
The band has been actively played on KLOS-FM, without a major label! The band Badflower helped the band out in a big way by giving them their first large show at the Viper Room in 2015. The band recently opened for The Eagles Of Death Metal, and continue to saturate the LA area as they look to take the reigns of the rock scene and bring rock back to LA!  Look out for Joyous Wolf, they are a band to watch who will be doing lots of great things this year! They will be coming out with a new record this year as well that im really looking forward to!
Music is also featured from:
CITIZEN ZERO
DED
BADFLOWER
COVER YOUR TRACKS
SYLAR
FIRE FROM THE GODS
OUR LAST NIGHT
RADKEY
DINOSAUR PILE UP
NOTHING MORE
STARSET
GEMINI SYNDROME
Podcast: Play in new window | Download