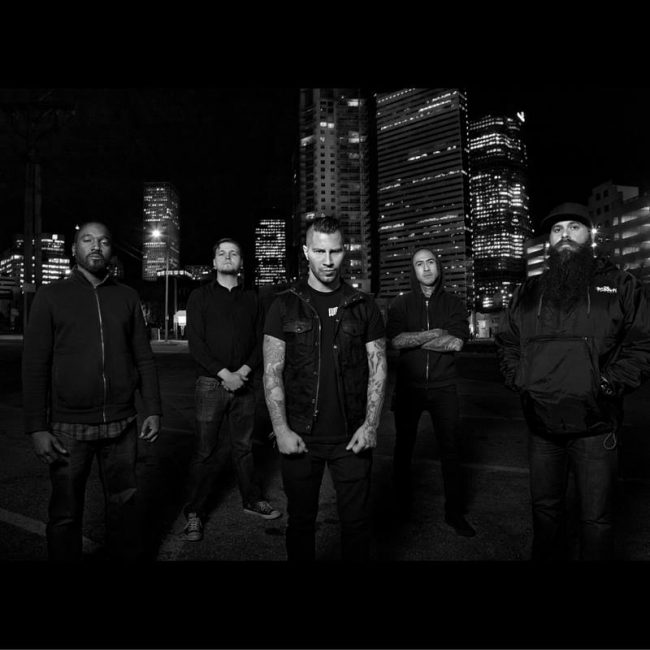 IAMTHESHOTGUN vocalist Trax Henderson joins guitarist Bryan Pelle in studio with B Lo for Trax's first interview since he started working with the band earlier in 2016. Finding a new vocalist was a crucial requirement for  IAMTHESHOTGUN before the release of their full length Devout (out now).
Trax is proud to be in the band, if not just because the name seems more complete than his previous band, I Am. He also owns a coffee shop which struggles with gentrification in Denver.
Bryan talks about the challenges of keeping his band together. All his hard work was worth it. Devout hits all of the heavy, pounding breakdowns one might expect, but they work well within the deathcore framework to create a more cohesive album than their 2014 EP Garroter.
You can also watch the facebook live video from this interview here.
Podcast: Play in new window | Download