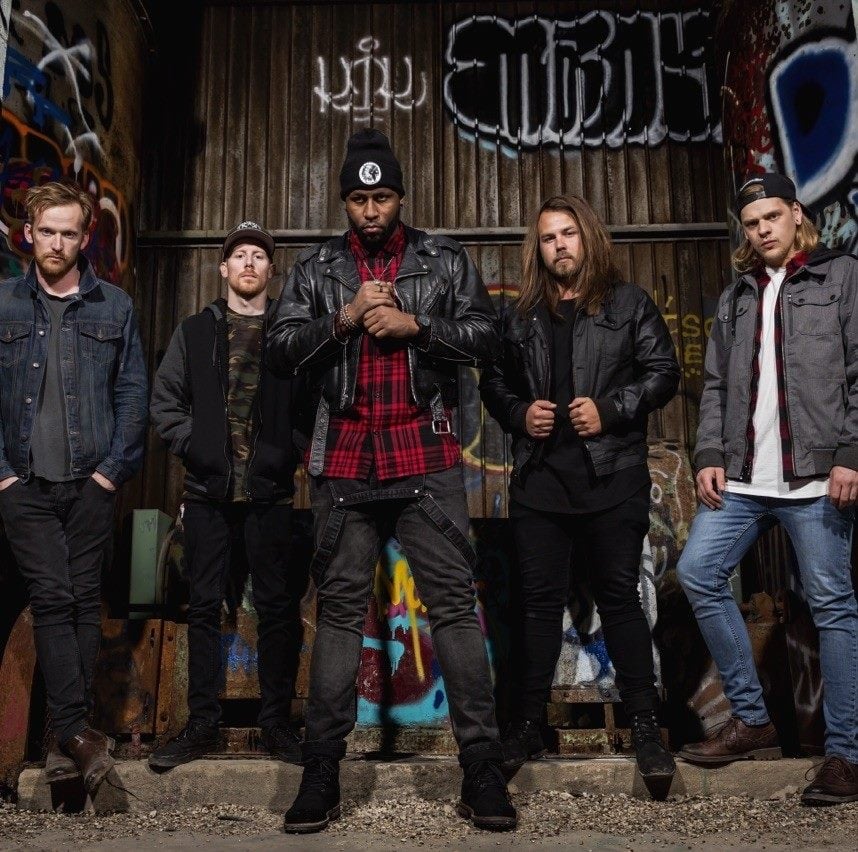 Patrick Walford is back with another Rock The Walls! This week, featuring an incredible up-and-coming band, Fire From The Gods. The Austin, TX quintet just dropped their debut album Narrative last month on Rise Records. The impressive debut blends hardcore, metalcore, rap, and even R&B.
Vocalist AJ Channer talks with Walford for over an hour about the band's debut album, working with David Bendeth (and how much they learned in the studio), how Channer handled writing and recording the vocals, his decade plus music career prior to Fire From The Gods and how those experiences helped him, how he became connected with the band while living thousands of miles away in New York and much more.
You can catch Fire From The Gods on the road with We Came As Romans & Counterparts in September and October with more tours to be announced soon!
Sep 25 Limelight Eventplex Peoria, IL
Sep 26 The Castle Theatre Bloomington, IL
Sep 28 Marquis Theater Denver, CO
Oct 02 The Concourse Knoxville, TN
Oct 28 Aftershock Merriam, KS
Oct 29 The Regency Springfield, MO
Oct 30 The Ready Room St Louis, MO
Podcast: Play in new window | Download