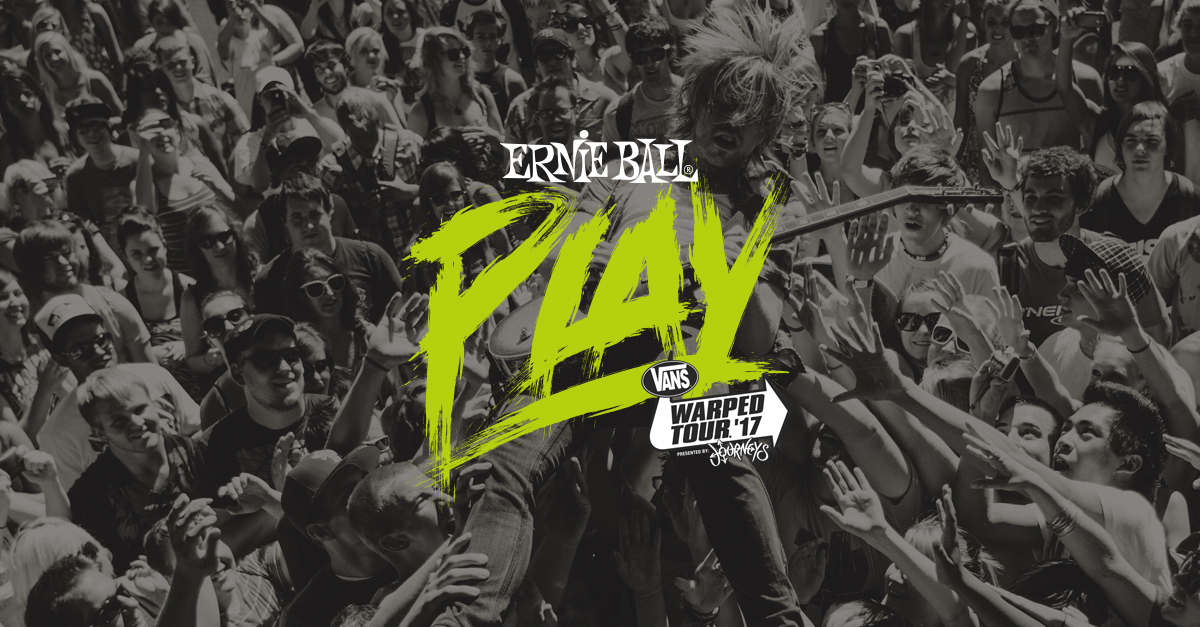 On Episode # 005, Jeff brings you bands entered into the Ernie Ball PLAY Warped contest!
41 Bands will win a date on the main stage of the 2017 Vans Warped Tour and 1 Lucky band will win the grand prize including a 3 song EP produced by Multi-Platinum Producer
John Feldmann (Blink-182, Beartooth, DED), a $10,000 guitar center shopping spree, and over $20,000 in other prizes! The Ernie Ball Play Warped contest is such a great contest for these young unsigned bands.  A dream held by so many artists pounding the pavement for the chance to be a Warped Artist and Ernie Ball PLAY Warped winner!
Join Jeff as he introduces you to 15 bands entered into the contest, letting you know where they are from, and how you can give them points in the contest!
Music is featured by the following bands entered into the Ernie Ball PLAY Warped contest:
HEY THANKS
EVERWAY
FULCRUM LAKE
INTERVENTION
VIEWPOINTS
CALL ME KING
CRASH OVERCAST
FOREVER STARTS TODAY
VYNYL
ALIVE & WELL
MISHANDLED
CHASER
TIMES LIKE THESE
IN VEIN
SWEET ASCENT
The contest started  In 1997, as the very first Ernie Ball Battle of the Bands which kicked off at the San Francisco date of Warped Tour. Battle #1 had 18 stops in its first year and turned into a long-lasting relationship with Kevin Lyman and the Warped Tour.  In 2016, the Ernie Ball Battle of the Bands was re branded to Ernie Ball: PLAY Warped, and 2016 marked the 20th anniversary of the Ernie Ball/Warped Tour Battle of the Bands relationship.
Past Winners include : Nothing More, PVRIS, and James Valentine from Maroon 5.
POWERED BY AMPLIFIER and Partners include:
ALTERNATIVE PRESS
VANS
GUITAR CENTER
JOURNEYS
GO PRO
VESTAL
DW
ZILDJIAN
BLACKSTAR AMPLIFICATION
MARK BASS
TC ELECTRONIC
APOGEE
BLUE
ELECTRO VOICE
MONO
Podcast: Play in new window | Download