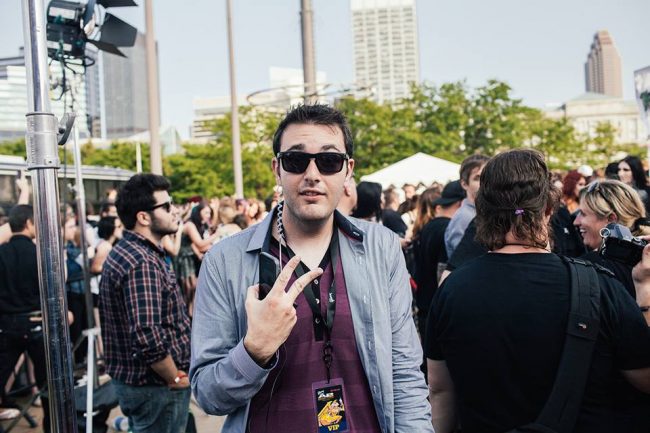 Should concert venues block cell phone video and pictures or do concert-goers have a right to stick a phone screen in your face at shows? B Lo weighs pros and cons with Fish of idobi Radio's Gone Fishkin.
Fish recently tagged along on a few dates of Warped Tour, so he is quite familiar with millennial concert rituals like recording low-quality videos which will never get posted or watched by anyone. He opposes cell camera blocking technology, but for reasons you might not expect.
Fish also remarks on this year's reformed, mature Warped Tour format. Will the presence of "mentor" bands help avoid all the controversy which surrounded the 2015 Warped Tour?
Podcast: Play in new window | Download