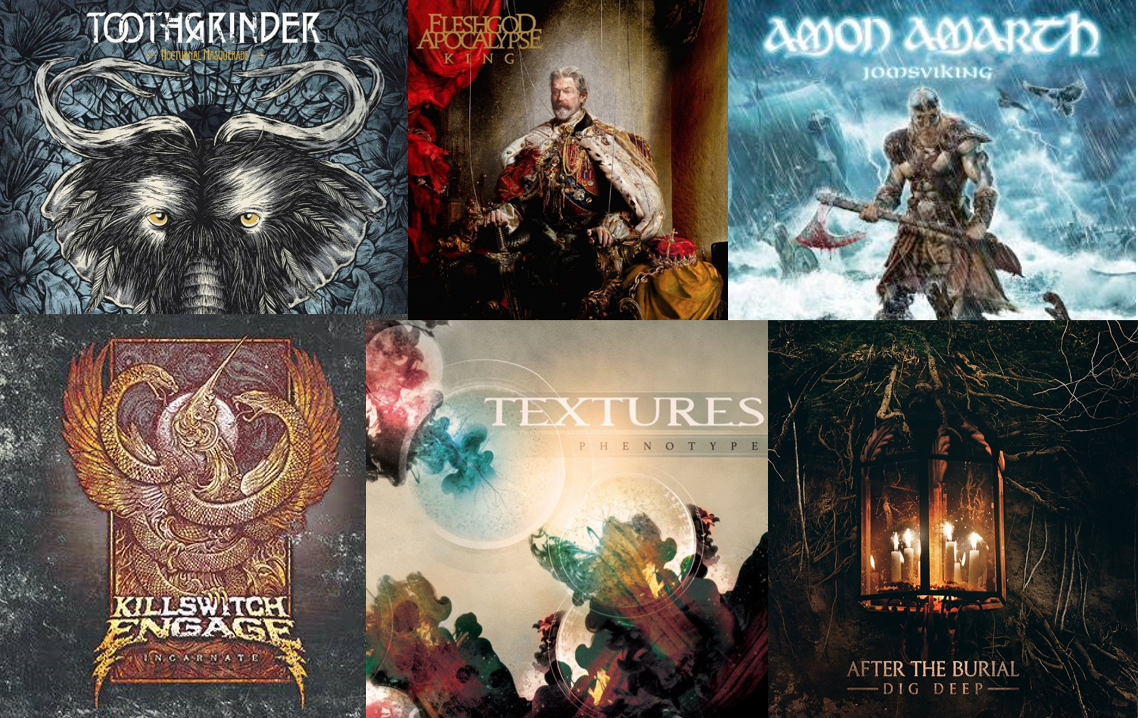 This week, idobi Howl hosts Patrick Walford of Rock The Walls and Shawn Kupfer of Metal DNA weigh in on their top album picks so far in 2016.
B Lo lets go of his metal elitism for once as he and Shawn agree Killswitch Engage Incarnate deserves a place somewhere in the same vicinity as Fleshgod Apocalypse King for the best albums of 2016.
Walford backs Toothgrinder Nocturnal Masquerade, which is favored among all three hosts, at least in a Top 12 list. He encounters strong resistance from B Lo on one other pick. Shawn and Walford can't hear each other this whole time, which makes the entire episode more entertaining.
Each host brought their personal top 6 albums to the table, there was no prior collaboration.  The releases that don't get mentioned could be the most surprising.
Podcast: Play in new window | Download