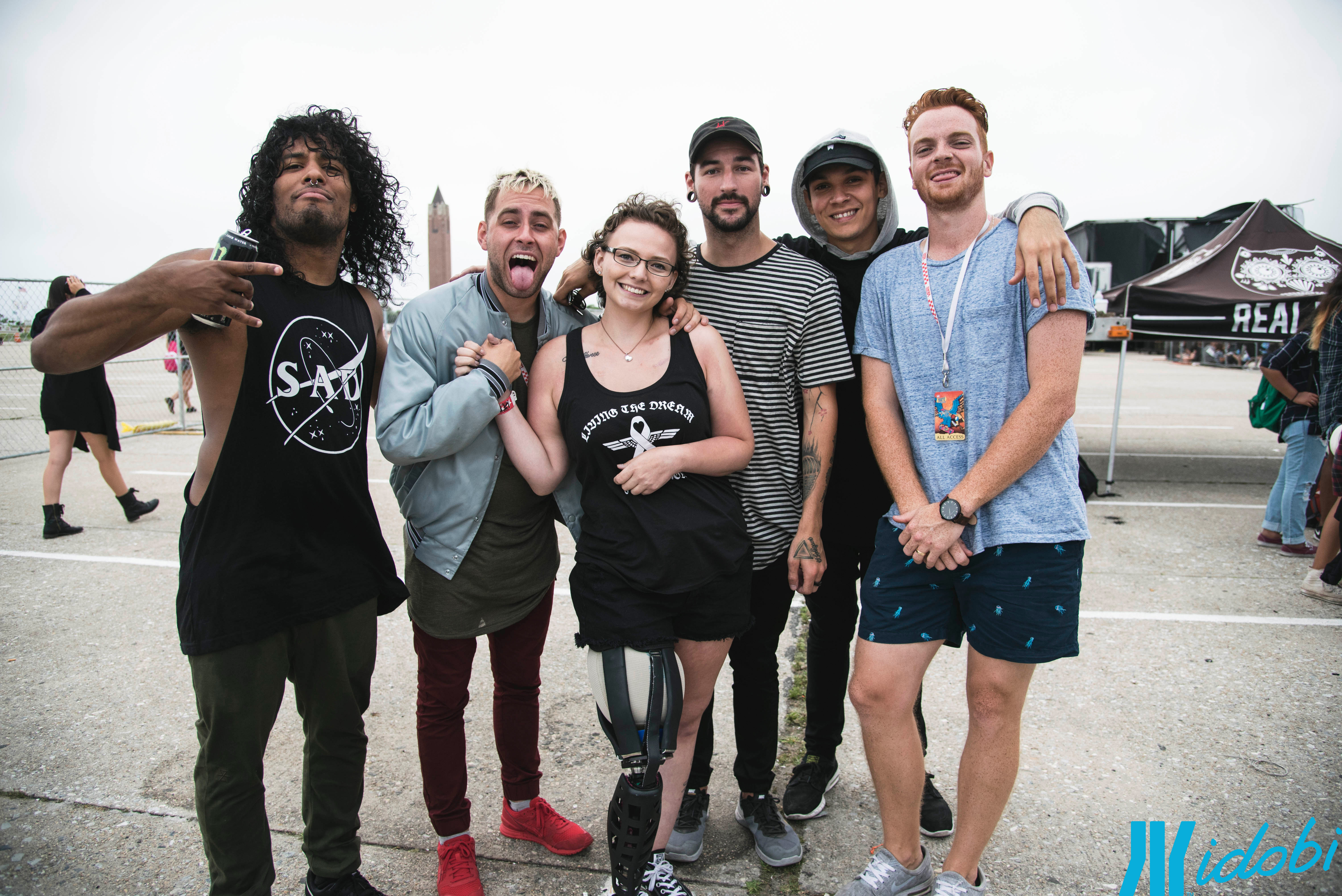 There are a ton of organizations on Warped Tour that play such an important role; one of them is Living The Dream. Before my day with Living The Dream, I only had a vague idea of what they did. I knew they helped fans with terminal diseases meet some of their favorite bands but I didn't realize the magnitude of their impact until I had the chance to see it first hand. I had the opportunity to spend part of my day with the Living The Dream Foundation where I learned why what they're doing is changing the lives of kids across the country.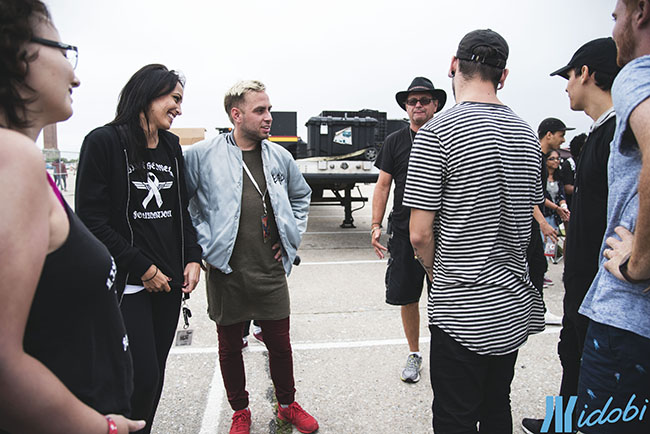 I looked at my watch and I had just under 10 minutes to get to the Journeys Stages which were on the other side of the venue. After I sprinted across the parking lot of Nikon Jones Beach just after shooting The Heirs, I met up with Kacie, Living The Dream's VP of Marketing. Despite getting lost and taking a while to find her in the chaos, she was nothing but smiles when she introduced herself to me. Kacie oversees the day to day on Vans Warped Tour to ensure that each VIP guest for the day has a phenomenal experience. I was then introduced to a young woman named Irene who told me a little bit about her story. Irene was diagnosed with Ewing's Sarcoma, an aggressive form of bone cancer, when she was 20 years old. As a result, half of her tibia, her entire knee, and half of her femur bone were removed in order to help save her leg. Despite multiple obstacles and her continued day-to-day battle, Irene beat bone cancer and was Living The Dream's VIP guest for the day. Although a bit shy and quiet at first, she was clearly thrilled about catching Issues' set. We briefly talked about a few of her favorite bands from throughout the day like New Found Glory and Yellowcard (some of my favorites too) before we were motioned to head to side stage.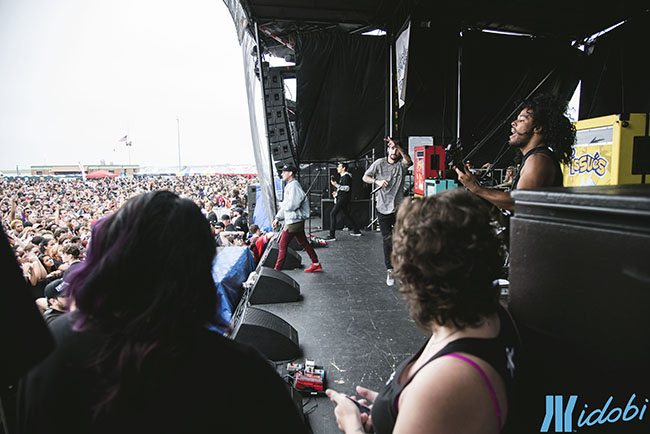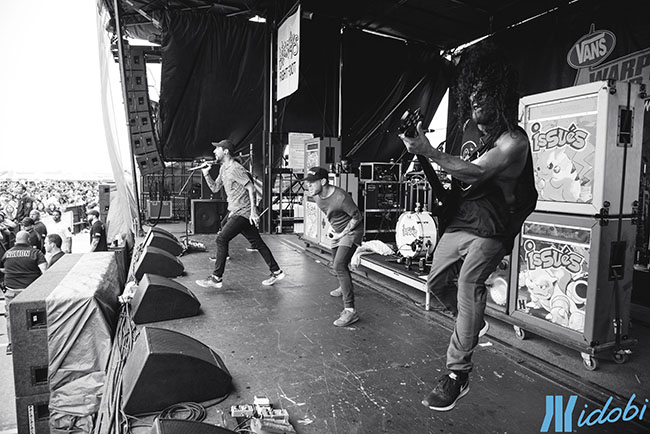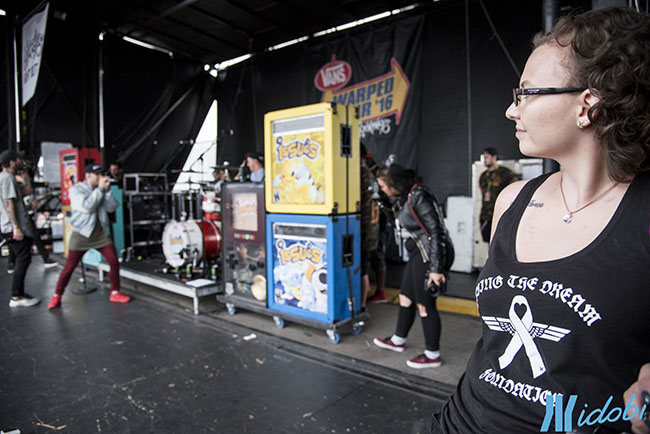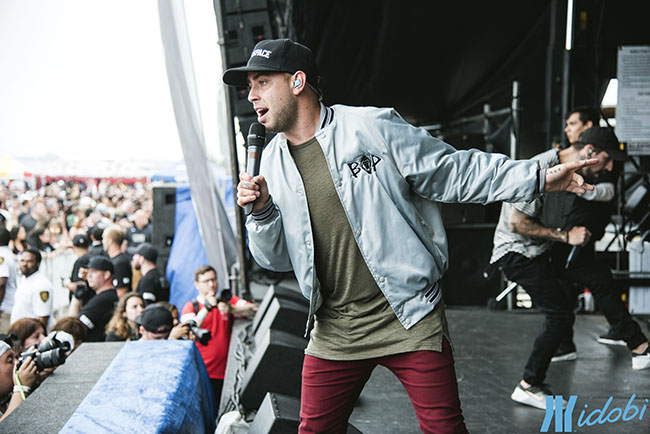 I had the intention of just making an Instagram post for this part of my day but after seeing Irene's face light up when Issues took the stage I remembered what it felt like to be in Irene's position; that feeling of pure excitement and joy as one of your favorite artists steps out onstage is something I haven't experienced in a very long time, but I felt it through Irene. I couldn't just settle for a social media post. This deserved more than that.  She and her friends watched intently from the side of the stage as Issues put on one of the best live performances I saw that day. You could feel the energy from every member of the band. To be honest, I don't think I truly knew what "stage presence" meant until I saw Issues play. From jumping around onstage to their interaction with the crowd, it was hard for me to believe that I considered skipping their set that day. Irene grinned from ear to ear as Tyler Carter got the crowd moving. After Issues' performance, Irene and her friends spent some quality time with the band; stories were shared and laughs were had. They talked about what they'd do during a zombie apocalypse and playfully acted it out.   Tyler even made a joke about Irene's prosthetic leg that had everyone laughing together. Now, before you get upset this is a good thing. This type of teasing is what happens between friends. The guys in Issues treating Irene as one of their own just further displays how real their connection was.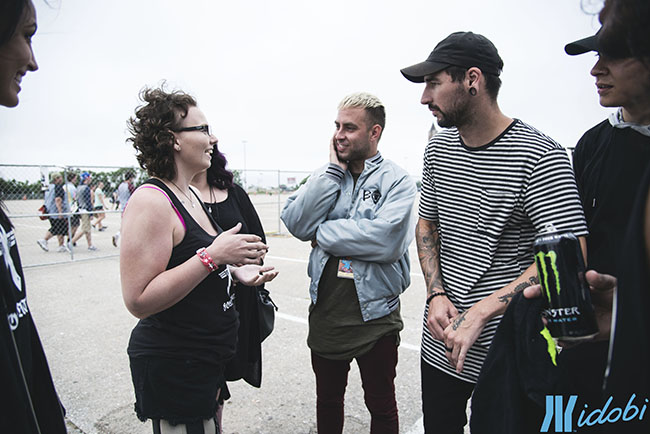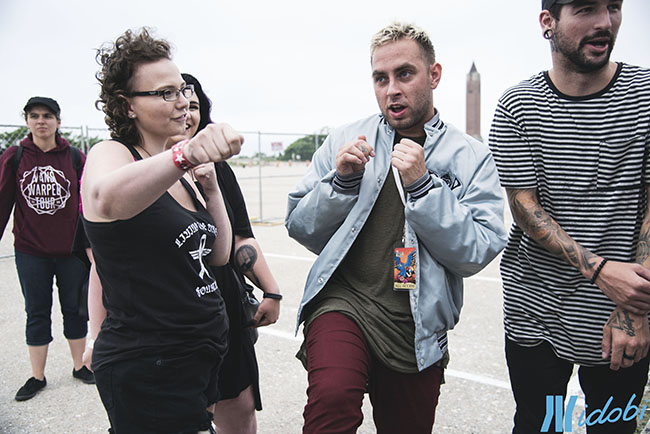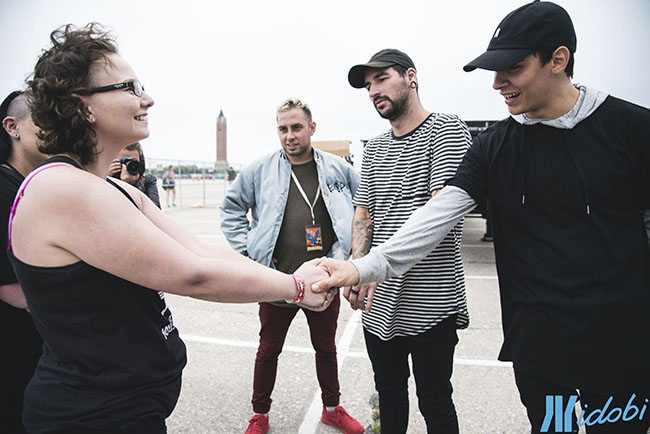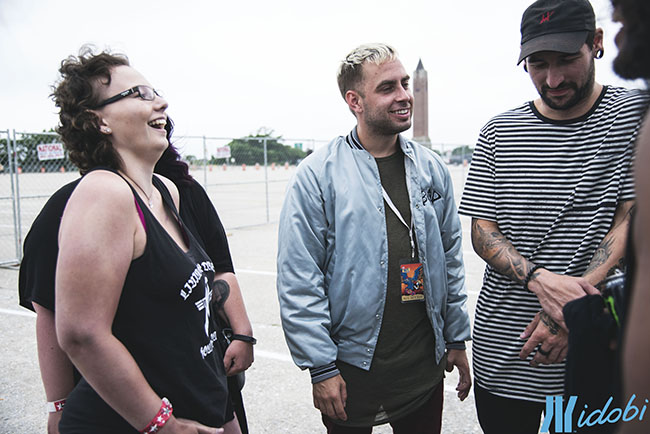 There really aren't any combination of words that could describe what it was like to witness that connection between Irene and Issues. It was explosive and moving. It reminded me what all of this is about and why I wanted to be part of the music scene in the first place. When you spend enough time working in music, you sometimes start to lose sight of why you got involved to begin with; going to shows becomes work, and making friends turns into networking even though you're just trying to enjoy the show. Watching that interaction between Irene and Issues unfold made me feel that spark from when I first started working in music. It made me remember all the times I was completely floored after meeting some of my favorite bands at Warped Tour, and how going to concerts has and always will be about that bond that music creates.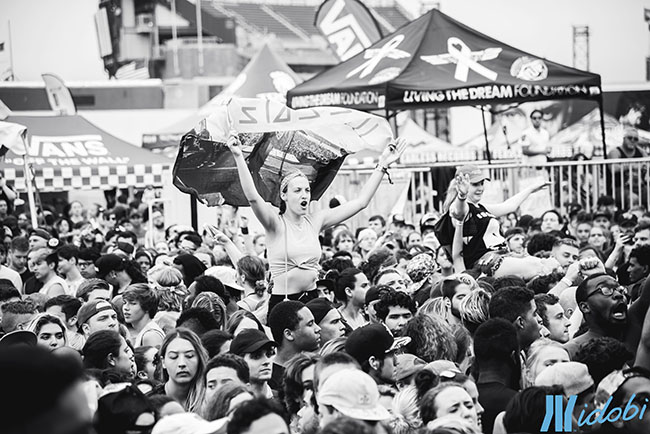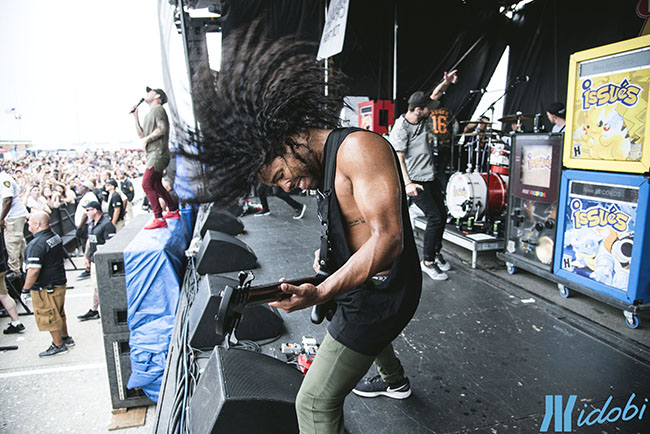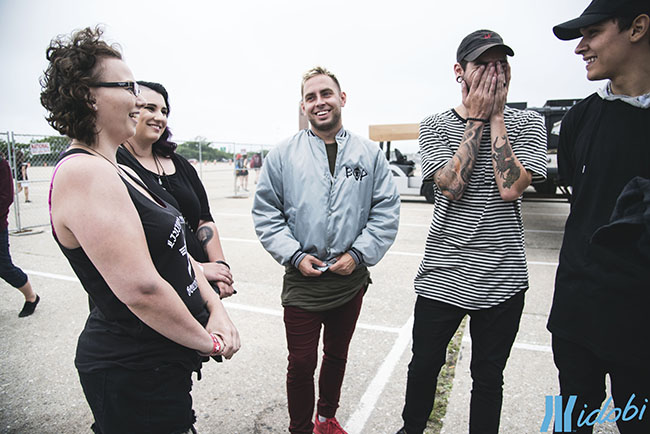 Living The Dream encourages and fosters that connection between artists and fans. It is incredible to see the hard work they put in every day to give fans battling a terminal disease a day they'll remember forever. Everyone who is part of this team has helped kids across the country stay positive, maintain hope, and has given them memories they will never forget. They've given me an experience of a lifetime too, by reminding me of what it truly means to be part of the music scene.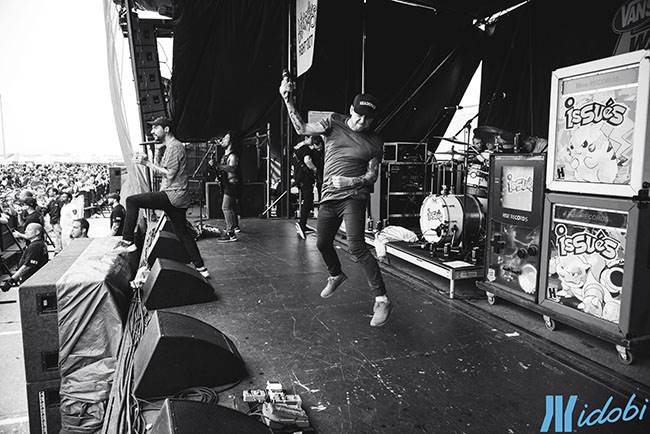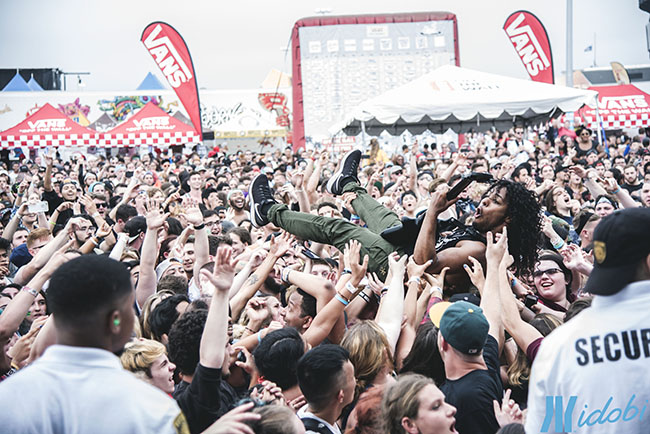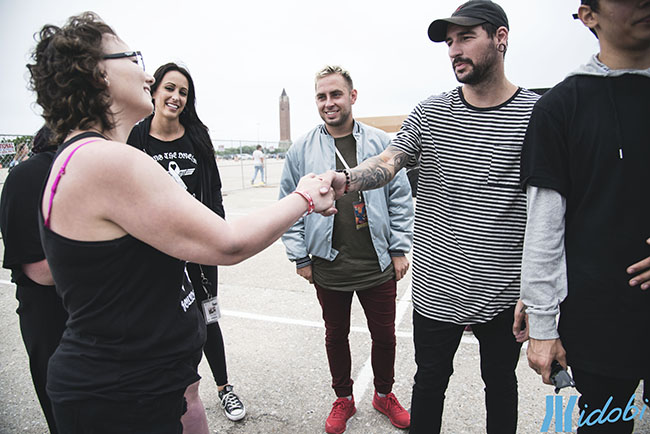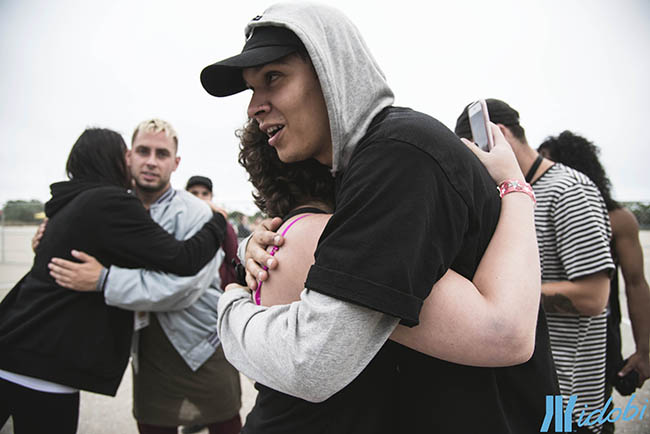 Tags:
day in the life
,
Living The Dream Foundation