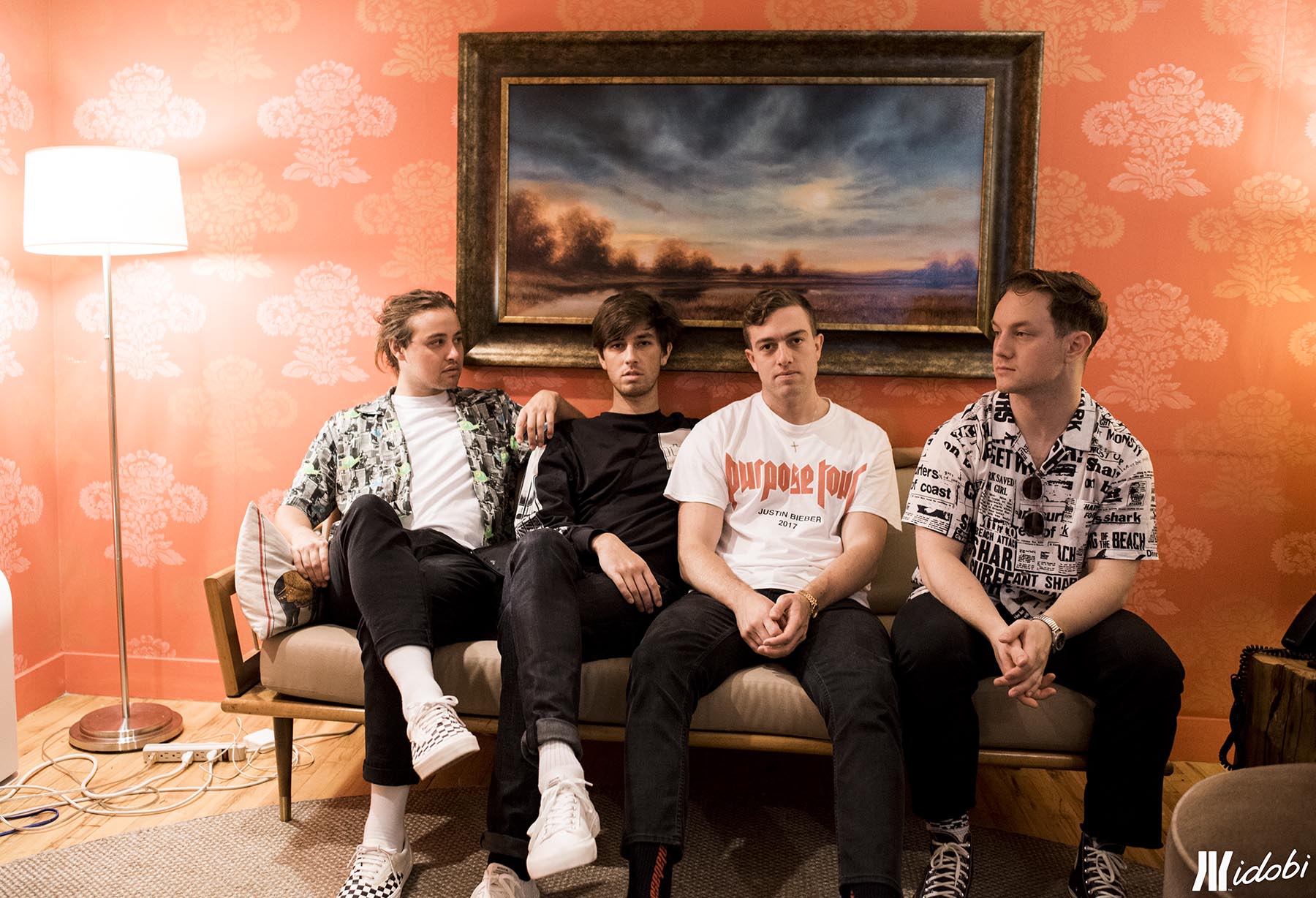 When you're an up-and-coming jazz influenced pop band touring the world with legends like Christina Aguilera, Ed Sheeran, and Camila Cabello, there isn't always a lot of free time, even when you stop in a city like New York. But when you're promised good food and a chance to show off the new songs you've been holding onto for a while, you find time to make it happen. I got the opportunity to hang out with Drax Project for an afternoon while they were in town, I got to hear a sneak peek of their debut album, and got to taste a little bit of home in Brooklyn.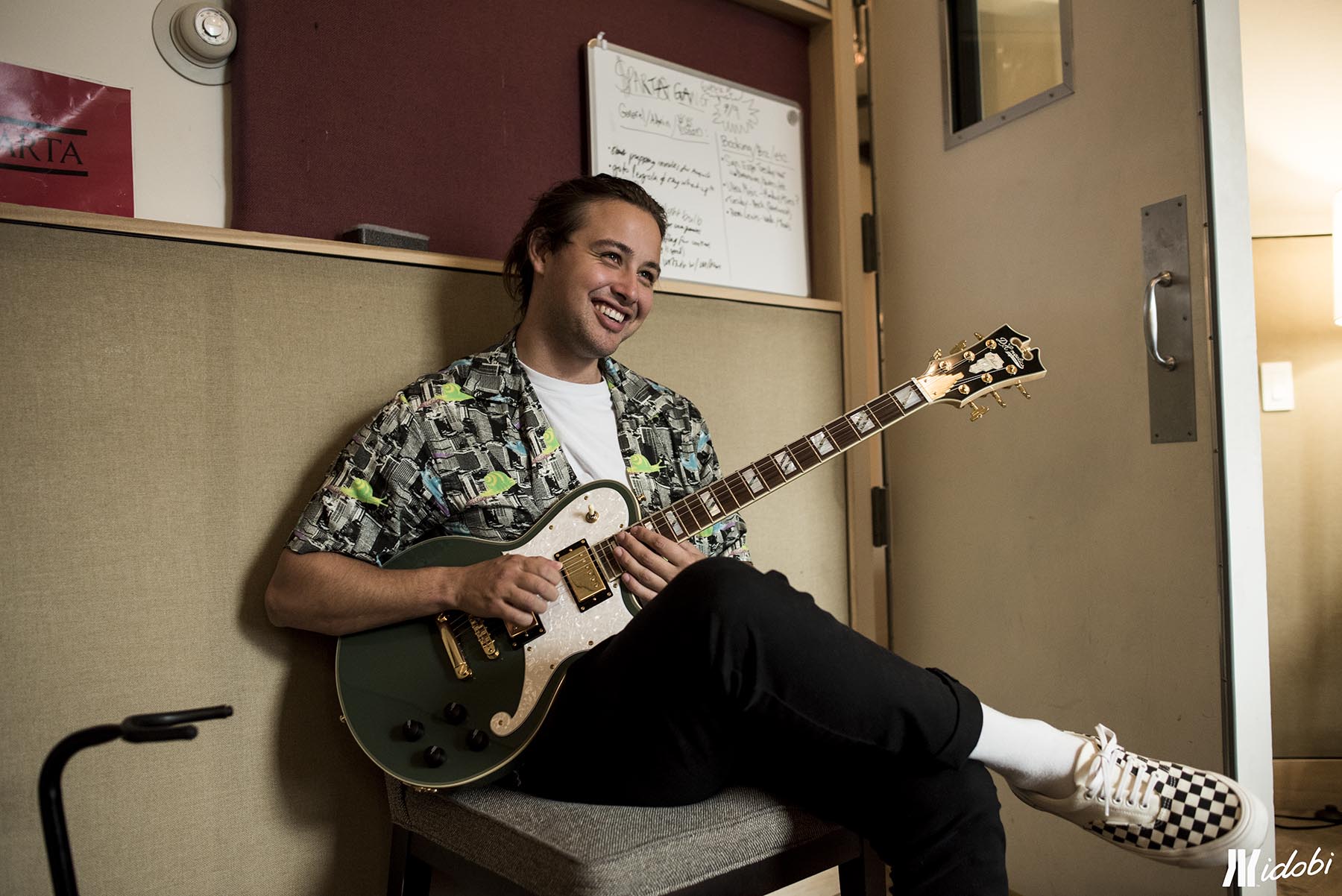 Ben O'Leary (Guitar) grins as songs from their upcoming release are played over the studio system for us. After coming from a performance at Billboard he couldn't help but get a little emotional thinking about how they had just performed a few of these songs thirty floors above the Big Apple.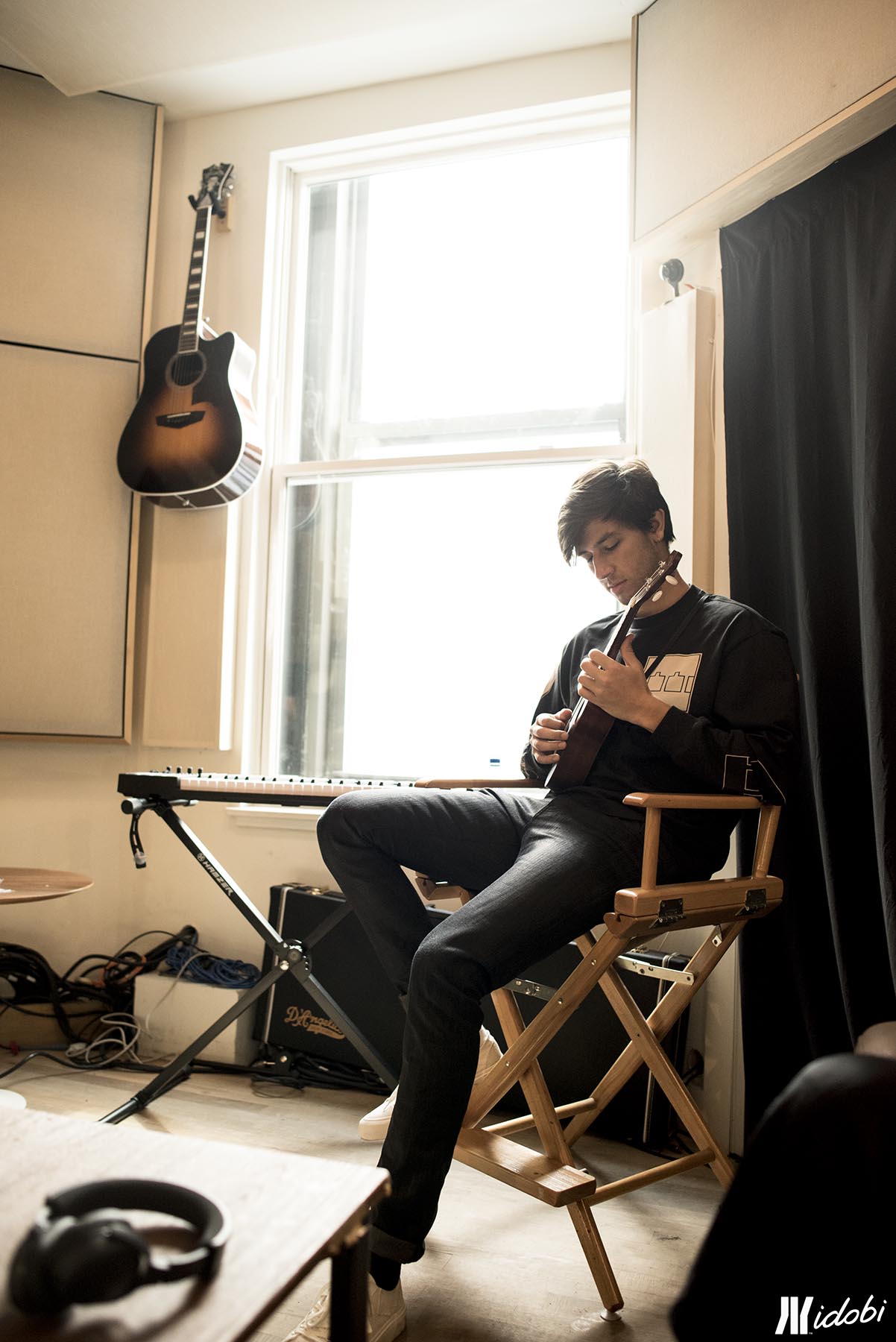 Shaan Singh (Saxophone, Vocals, Bass) plays along to some of their songs on the ukulele. He mentions that one of the hardest tunes to play live, off of their new album, is "Brains". Ben further explains, "If the drums and guitar aren't in time then it could sound really bad." Track after track was a banger. It's rare to come across an album where every song is a hit and you can easily see yourself singing along to it in the car as well as at a show.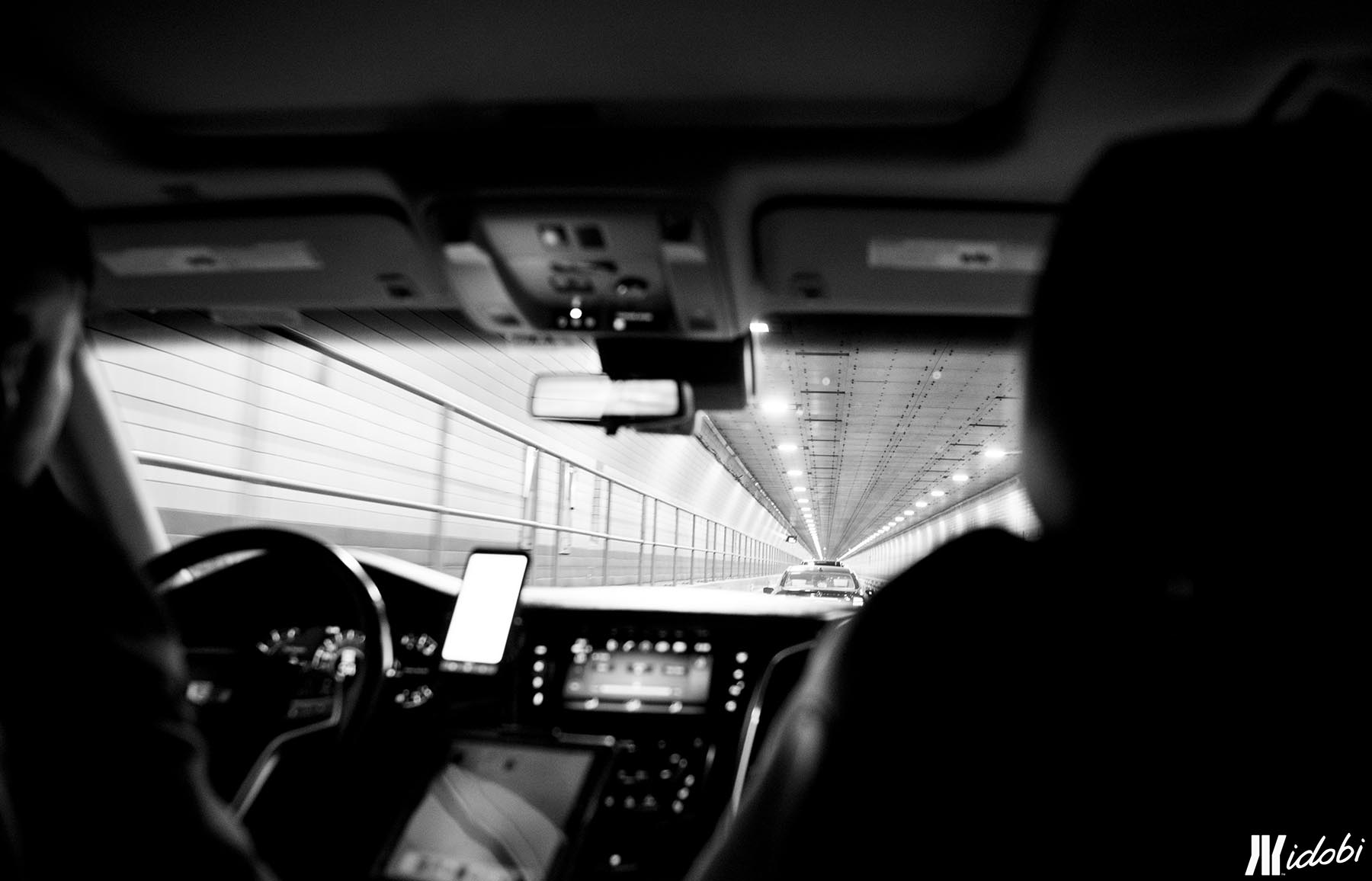 We made the trek to Brooklyn for lunch while listening to the rest of their new release and also some of Matt Beachen's (Drums) beats. He jokes with their A&R rep who is along for the ride, "As far as I'm concerned this is an A&R meeting."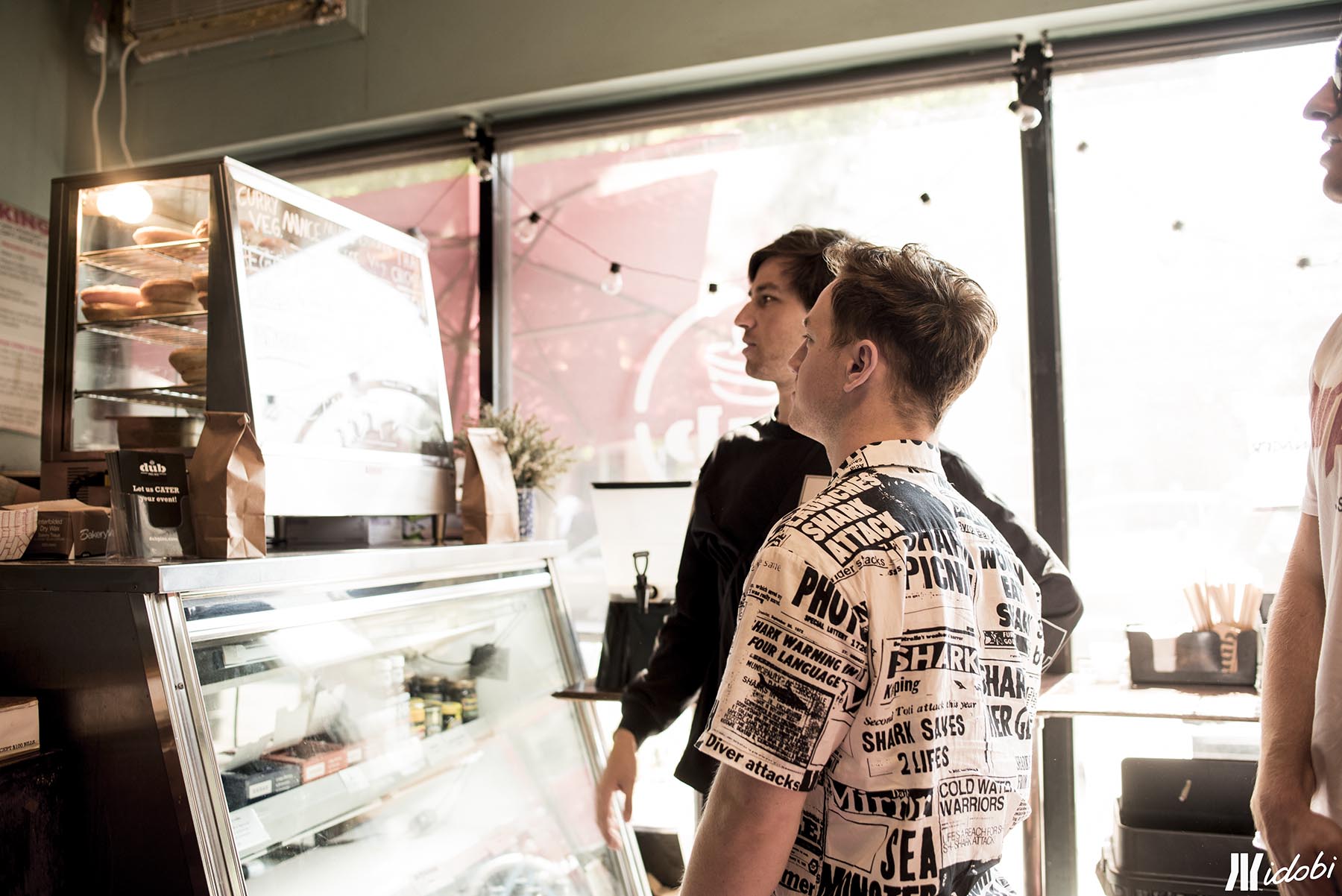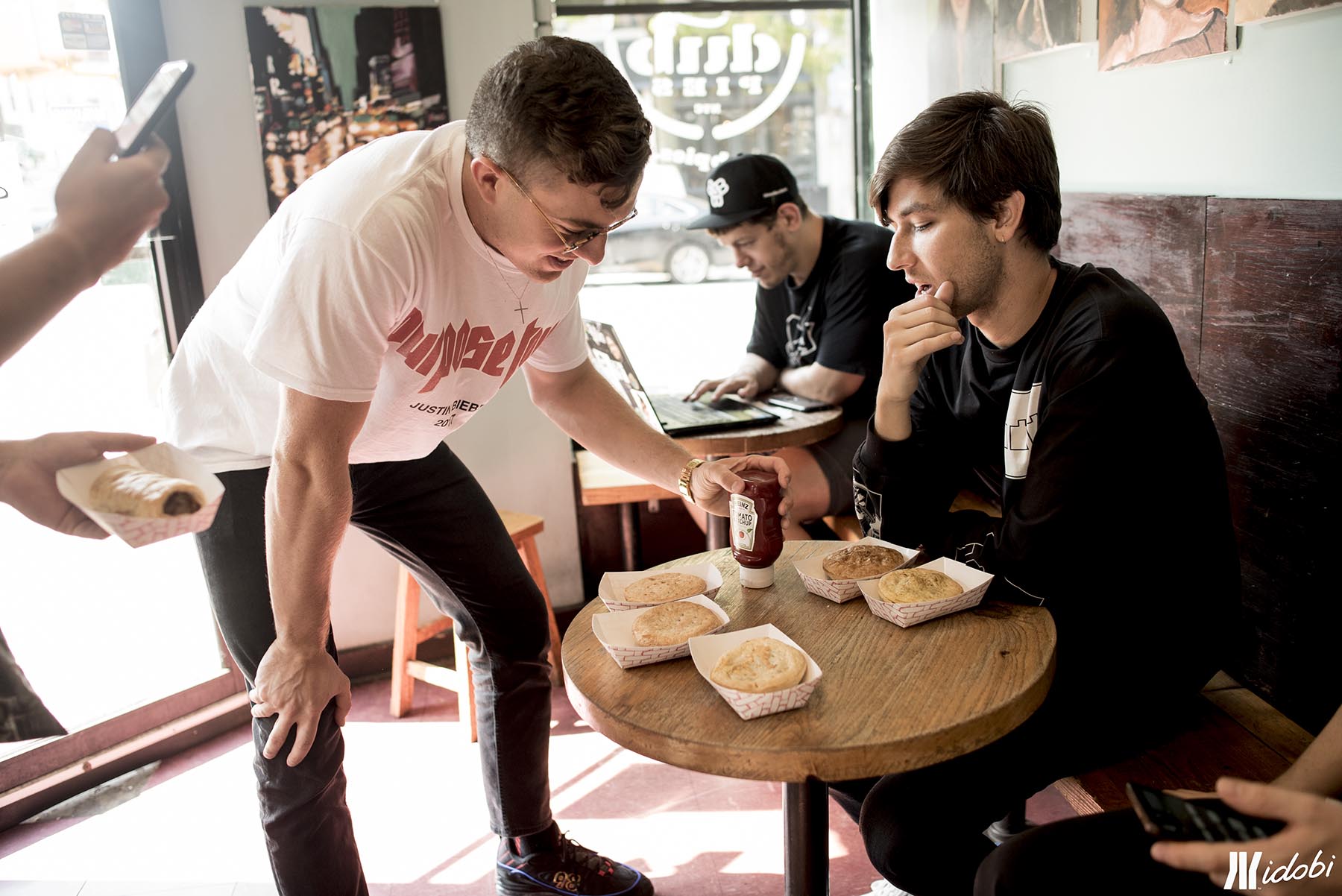 The guys were happy to make a stop at a New Zealand-style bakery called DUB Pies and they showed us how to properly eat a pie. "One way is to take the top off," Shaan shared, but you can't have a pie without tomato sauce.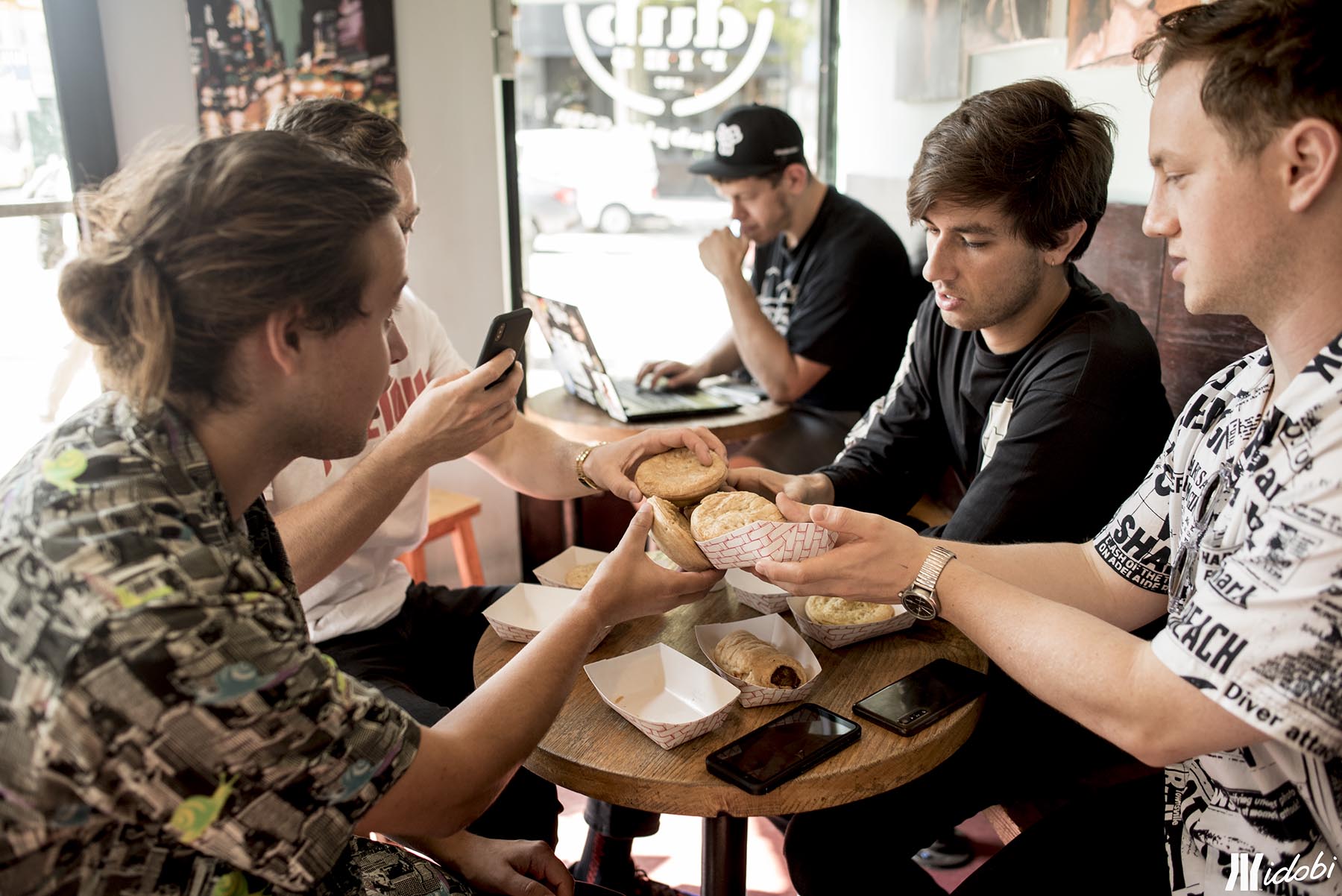 As New Zealand natives, these pies were a slice of home for Drax Project, especially after traveling for six months straight. "What's the verdict on your mince and cheese?" Shaan asked Ben. He replied with, "It's real good. It would be great right now with a blue Powerade." That's a vivid combo, right?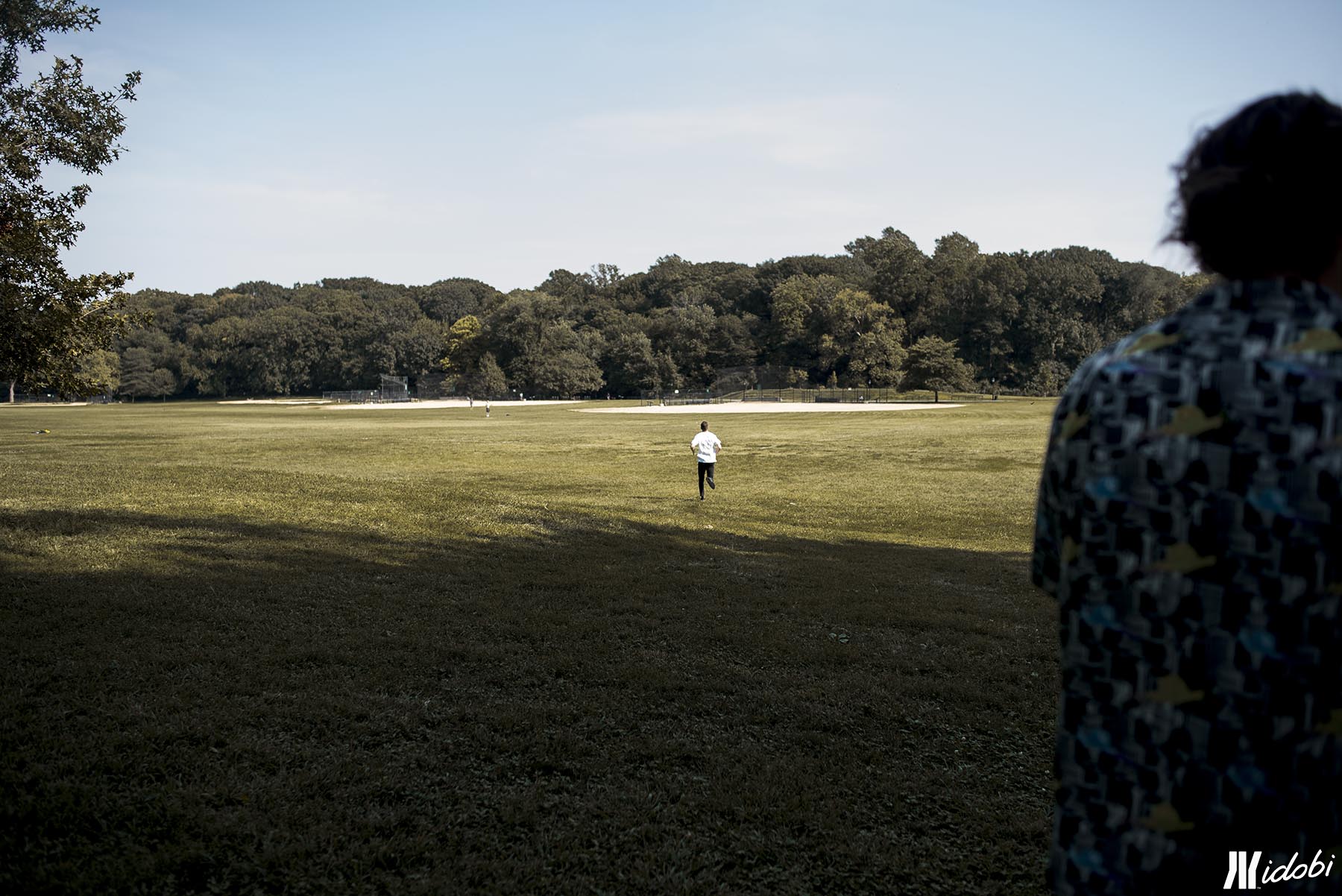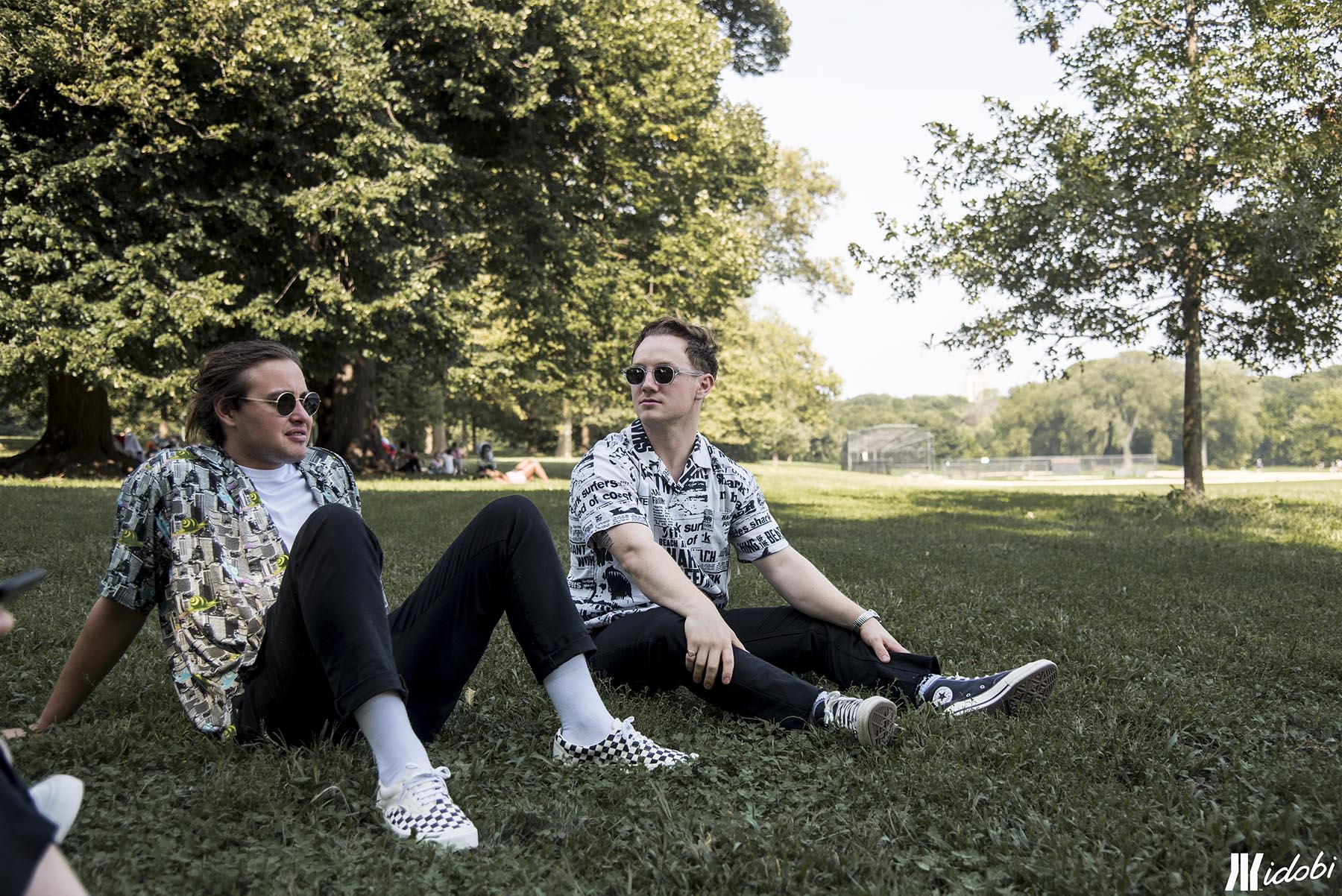 Prospect Park was the perfect stop to enjoy the outdoors. While the rest of the band decided to chill in the shade, Matt jogged over to the baseball field to have some fun and crash batting practice.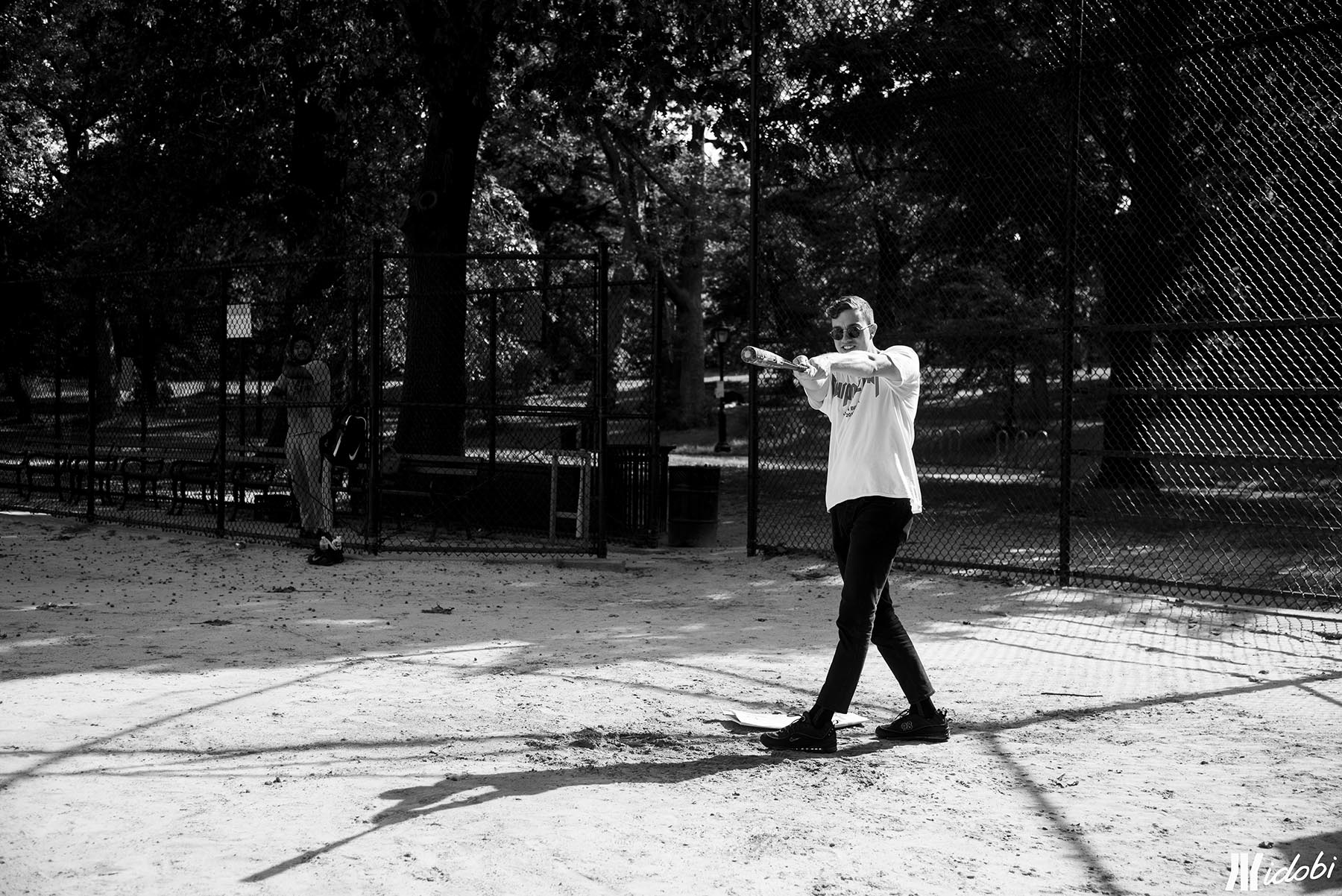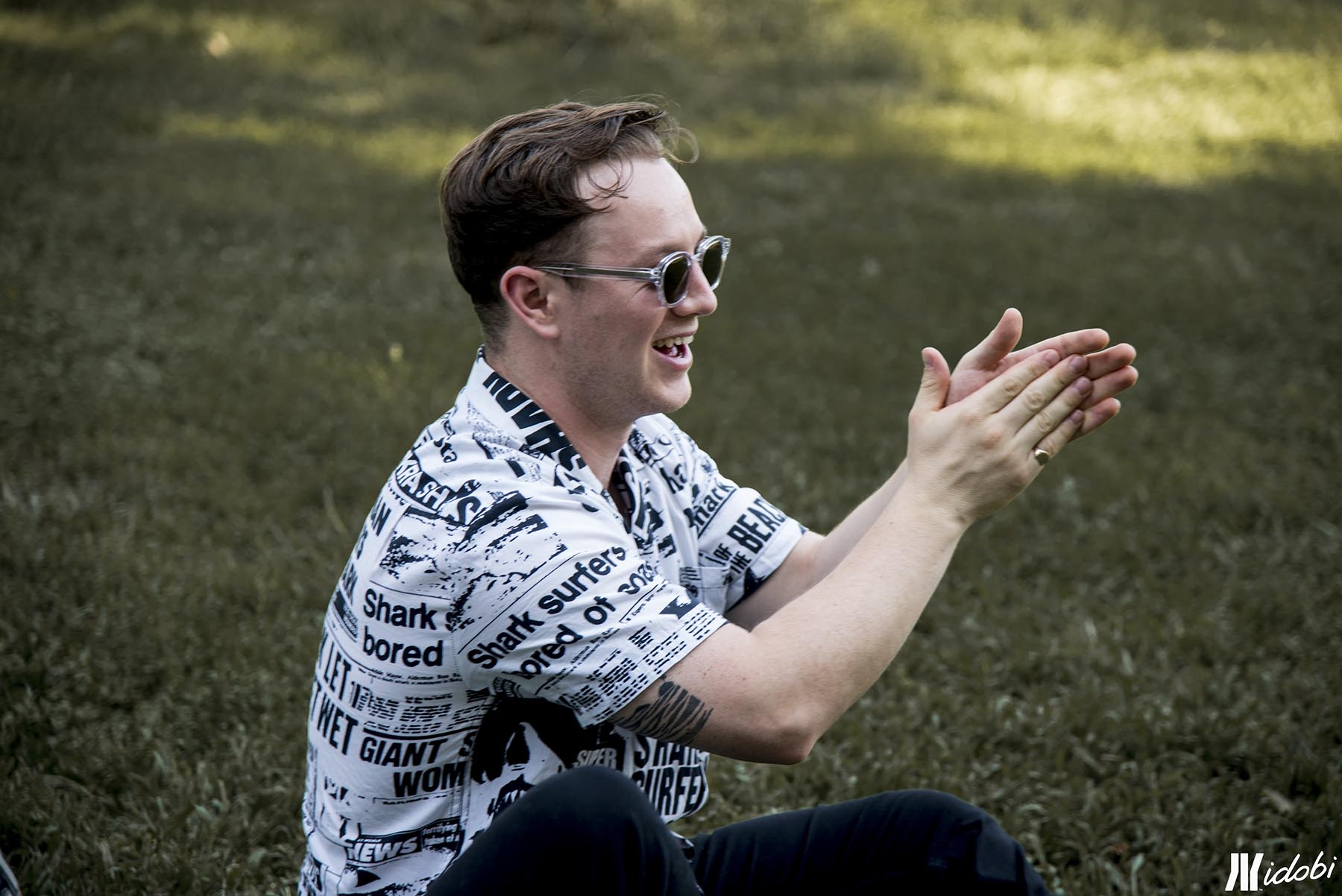 Matt hits a fastball out of the park and Sam Thomson (Bass, Synth, Vocals) is nothing but applause as the band jokes that they might have to find a new drummer—given Matt's multiple home runs that's a possibility.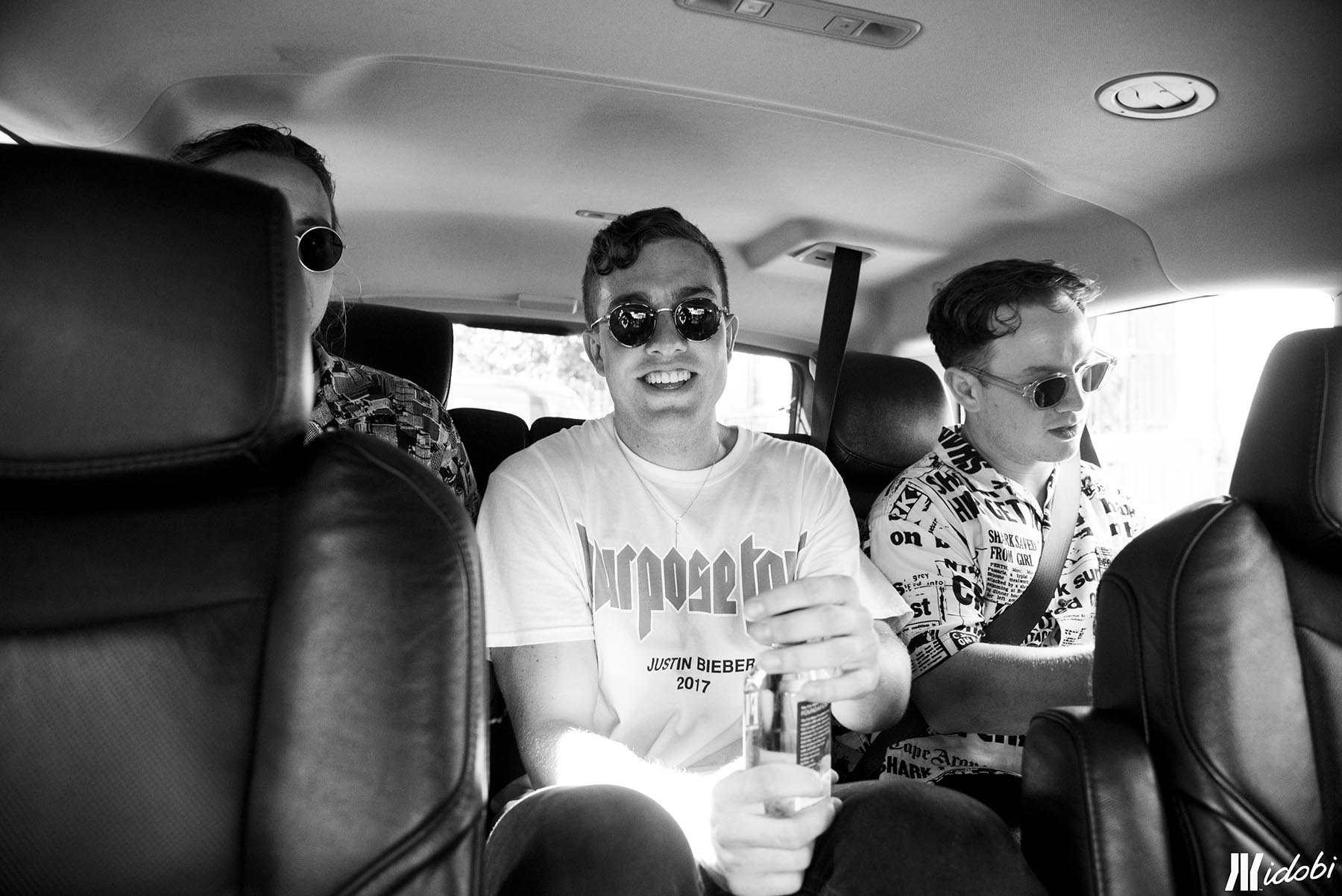 After a well spent afternoon, eating good food and enjoying the great outdoors, we headed back to Manhattan so that Drax Project could unwind before another press day. My time with them made a few things very obvious: being an artist on the cusp of blowing up is hard work, Drax Project's new album is going to be an absolute hit, and New Zealand pies make for a great meal.
——–
You can pre-save and purchase their debut self-titled album
coming out September 27 here
(that's tomorrow if you're reading this today)
Tags:
drax project