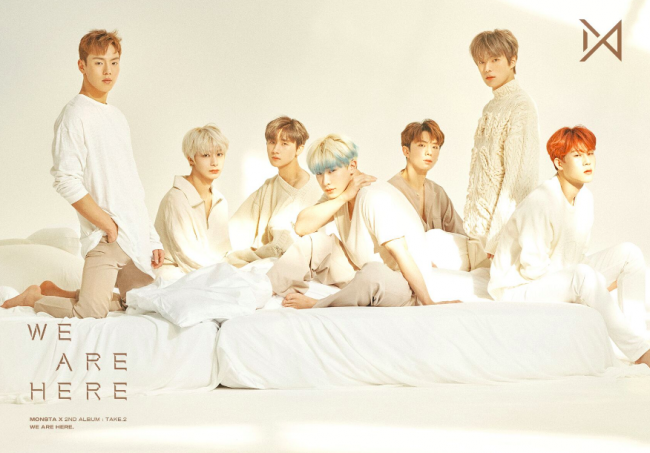 Monsta X is back and boy, does it sound good. We've been dancing to the new album from the Korean pop sensation since Friday and we've decided two things. One, you need to listen to it. Two, you need to listen to it now.
Featuring ten addictive rap/pop/all together stellar tracks, Take.2 We Are Here. is just what you needed to party the week away whether you're at the office, hanging with friends, or just doing laundry. According to our resident K-Pop fanatic Mel N, "Monsta X are surely letting us know that they 'ARE HERE' to stay."
While all the tracks are stellar, there are a few that shine just a little bit brighter and those are the ones you should be playing first. "'Play It Cool' really showcases Monsta X's ability to harmonize so smoothly yet demanding us dance along," Mel says. "'Rodeo' adds a bit of western flare to a modern EDM song… I find myself smiling at the vibe [of 'No Reason'], yet feeling guilty for doing so because they are clearly telling each other 'bye, bye, bye, bye'."
Catch the entire collection below and pick up your copy on iTunes.