Win Tickets to See Every Time I Die + A T-Shirt From The Merch Table!
By Alex Bear | January 19, 2017 at 2:30 PM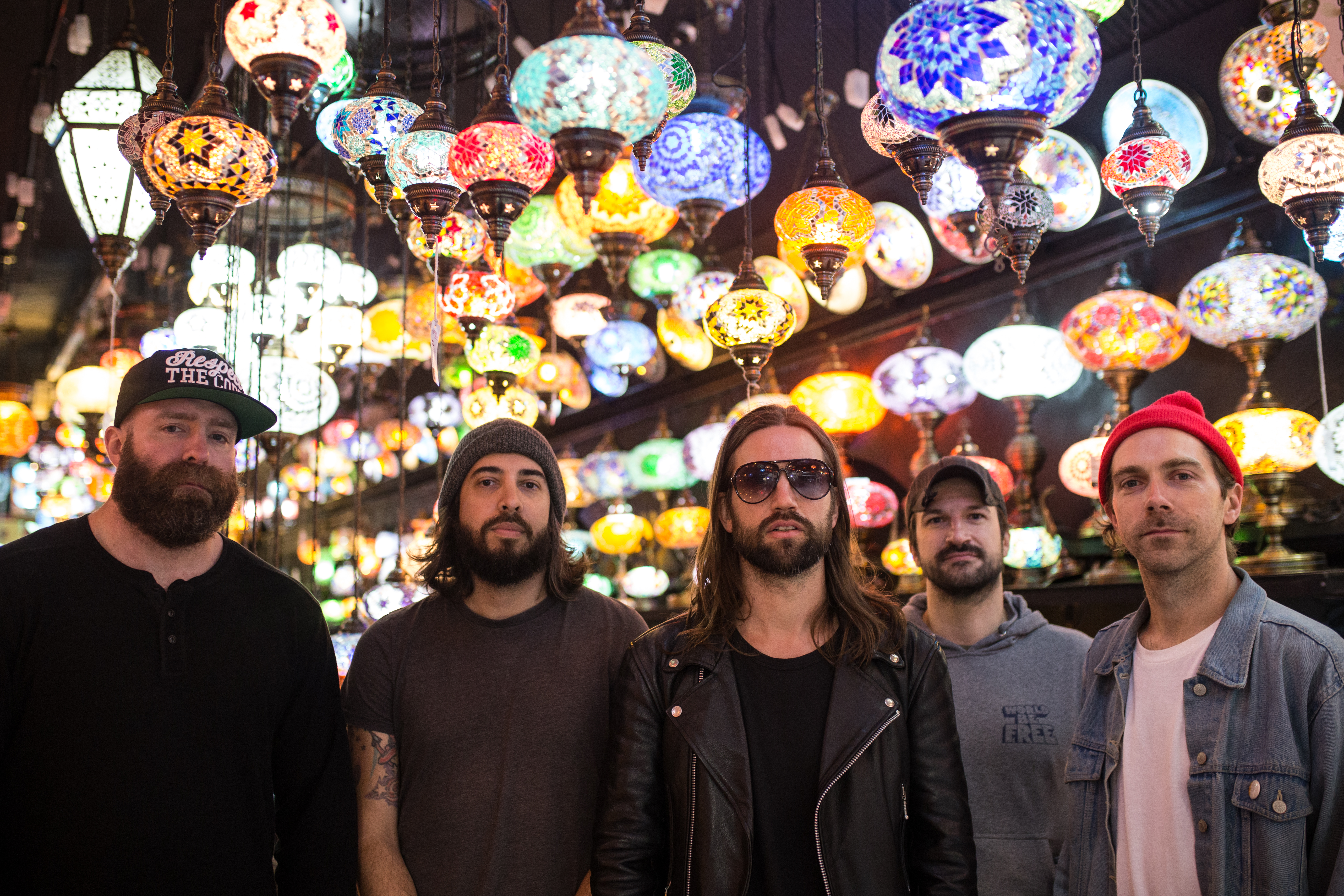 2017 is already shaping up to be way, way better than last year. Why? Because Every Time I Die are heading out on The Low Teens Tour, and they're bringing along Knocked Loose, Harms Way, and Eternal Sleep. Sponsored by our own idobi Howl, tickets are available now to go see this lineup to end all lineups, and we want to make your night even more epic.
That's why we're giving you and a friend the chance to go see this tour, on us—and if you win you'll also get a free shirt right off the merch table from the show, so you can look awesome while you mosh. You in? Check out the dates and enter the giveaway below, then prepare to rock out harder than you've ever done before.
2/01 – State College, PA @ State Theatre*
2/02 – Whitehall, PA @ Planet Trog*
2/03 – Northampton, MA @ Pearl Street Nightclub*
2/04 – Brooklyn, NY @ Music Hall of Williamsburg
2/06 – Howell, NJ @ GameChangerWorld
2/07 – Washington, DC @ Rock & Roll Hotel
2/08 – Virginia Beach, VA @ Shakas Live
2/09 – Morgantown, WV @ Mainstage Morgantown
2/10 – Louisville, KY @ Diamond Pub Concert Hall
2/11 – St. Louis, MO @ The Ready Room
2/13 – Houston, TX @ Walter's Downtown
2/14 – Austin, TX @ Sidewinder
2/15 – Austin, TX @ Sidewinder
2/16 – Lubbock, TX @ Jake's Sports Café
2/17 – El Paso, TX @ Tricky Falls
2/18 – Tucson, AZ @ The Rock
2/19 – Santa Ana, CA @ The Observatory
2/20 – Camarillo, CA @ Rock City Studios
2/21 – San Francisco, CA @ Slim's
2/24 – Denver, CO @ Marquis Theatre
2/25 – Fort Collins, CO @ Hodi's Half Note
2/26 – Omaha, NE @ The Waiting Room
2/27 – Lawrence, KS @ Granada Theater
3/01 – Detroit, MI @ The Magic Stick
3/02 – London, ON @ London Music Hall
3/03 – Toronto, ON @ The Opera House
3/04 – Ottawa, ON @ The Brass Monkey
3/05 – Montreal, QC @ La Sala Rossa
3/07 – Burlington, VT @ Higher Ground
3/08 – Portland, ME @ Port City Music Hall
3/09 – Cambridge, MA @ The Middle East Downstaits
3/10 – Amityville, NY @ Revolution Bar & Music Hall