In honor of the release of Say Anything's fifth studio album, Anarchy, My Dear, we are proud to be able to give away two of these prize packs:
Copy of Say Anything's Anarchy, My Dear CD
Say Anything album poster
Copy of Eisley's new EP, Deep Space
What do you have to do to win?
If you want to enter via Tumblr, reblog and follow idobi.tumblr.com.
To make it easier, just click the image and it will set it up to reblog on Tumblr!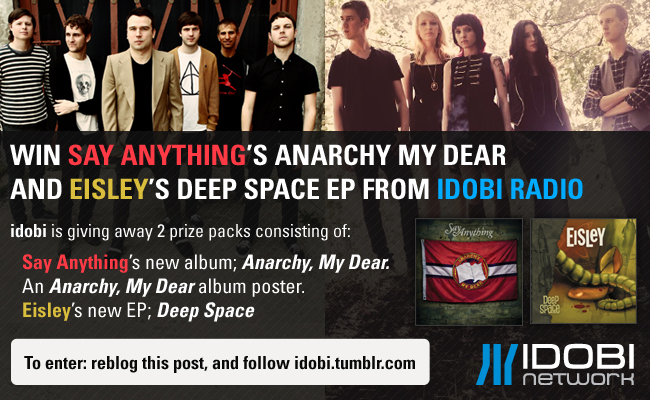 If you want to enter via Twitter, simply click the image below and click Tweet.   It will pre-fill for you!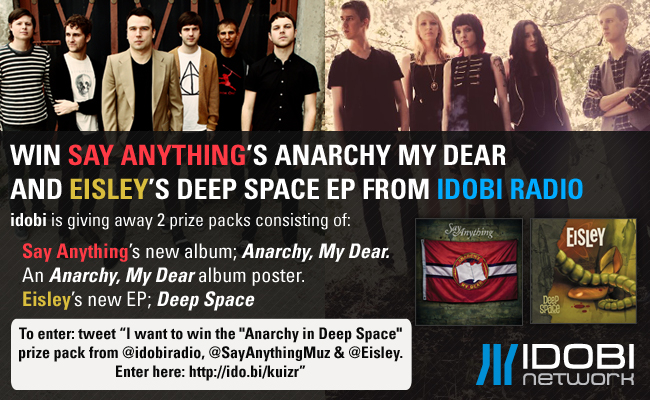 Tags:
Contest
,
Eisley
,
Say Anything