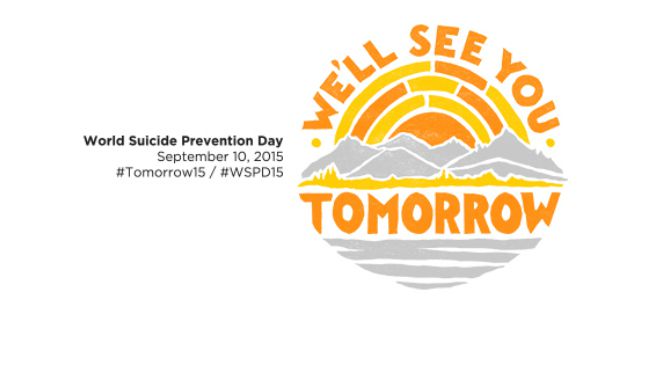 We've come to another World Suicide Prevention Day. It's difficult because the goal is to completely eradicate suicide and thus the need for this important day. For many, it takes strength and a supportive circle to carry on another year. An organization that understands this daily struggle isTWLOHA (To Write Love on Her Arms).
After helping rehabilitate a woman headed down a grim road with a group of friends, Jamie Tworkowski realized his need to help more people in her position. With that, To Write Love On Her Arms was born. Now, the company provides a place of solace to those suffering with depression, anxiety, suicidal thoughts, and self harm.
Since then, Tworkowski has also become a speaker and author. His book If You Feel Too Much released in May 2015. It's a collection of writing that's already helped many, and has been called "a testament to suicide prevention" by the New York Times.
Today, on World Suicide Prevention Day, the charity is deep in the "We'll See You Tomorrow Campaign". They're on their way to raising $75,000 to support growth and recovery, and are reminding all who will listen that it does get better, their story matters, and tomorrow is worth the wait. Do your part to help the cause here.
To Write Love On Her Arms
,
TWLOHA
,
WORLD SUICIDE PREVENTION DAY