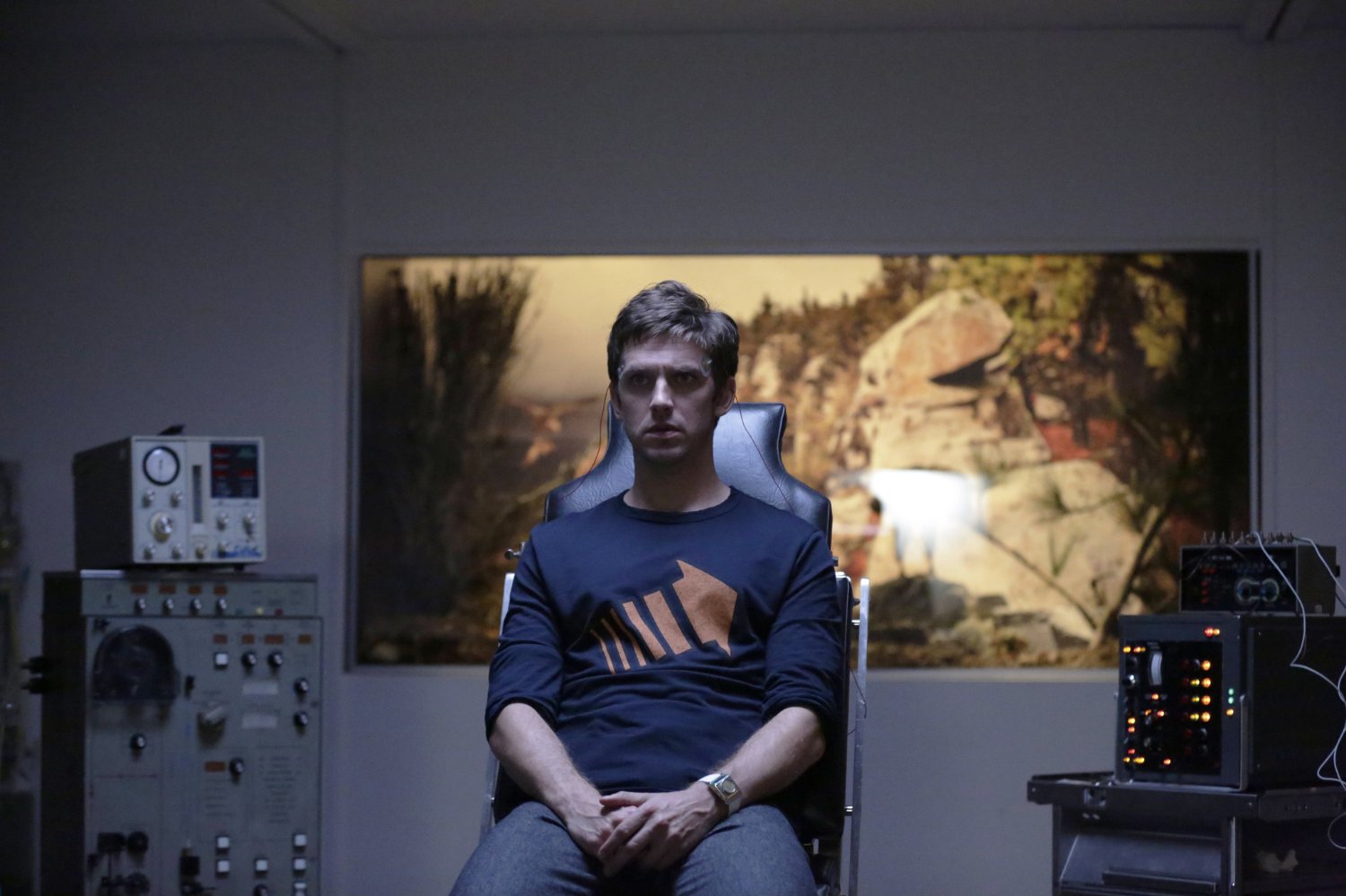 Legion
Season 1 available on FXnow
It's Binge Watching time! Legion is what would have happened if One Flew Over the Cuckoo's Nest developed the Mutant X gene. Let that sink in for a minute. Got an image? Good, now dial up the 1970s-style campiness and the spy thriller action and you're getting close. Legion is filled with glorious madness. It's all at once cryptic, revealing, and terrifying…and it's gorgeous too. Marvel Comics has finally produced a TV show that gets us high—Legion is good (psychotropic) medicine. Watch out for layers of embedded symbolism and see if you can figure what's happening before the show lets you in on the trick.
From FX
Legion, based on the Marvel Comics by Chris Claremont and Bill Sienkiewicz, is the story of David Haller (Dan Stevens) – a troubled young man who may be more than human.
Diagnosed as schizophrenic as a child, David has been in and out of psychiatric hospitals for years. Now in his early 30s and institutionalized once again, David loses himself in the rhythm of the structured regimen of life in the hospital: breakfast, lunch, dinner, therapy, medications, sleep. David spends the rest of his time in companionable silence alongside his chatterbox friend Lenny (Aubrey Plaza), a fellow patient whose life-long drug and alcohol addiction has done nothing to quell her boundless optimism that her luck is about to change. The pleasant numbness of David's routine is completely upended with the arrival of a beautiful and troubled new patient named Syd (Rachel Keller). Inexplicably drawn to one another, David and Syd share a startling encounter, after which he must confront the shocking possibility that the voices he hears and the visions he sees are the result of him being a mutant.
A haunted man, David escapes from the hospital and seeks shelter with his sister Amy (Katie Aselton). But Amy's concern for her brother is trumped by her desire to protect the picture perfect suburban life she's built for herself. Eventually, Syd guides David to Melanie Bird (Jean Smart), a nurturing but demanding therapist with a sharp mind and unconventional methods. She and her team of specialists – Ptonomy (Jeremie Harris), Kerry (Amber Midthunder) and Cary (Bill Irwin) – open David's eyes to an extraordinary new world of possibilities.
Kendrick Lamar's "HUMBLE." video
Kendrick Lamar is a wild dude, but he's also wildly talented. In his video for new single "HUMBLE." he takes us on a ride through pop-culture and religious iconography to challenge our perceptions of the self—our egos—while the beat hits us in the head.
Outsiders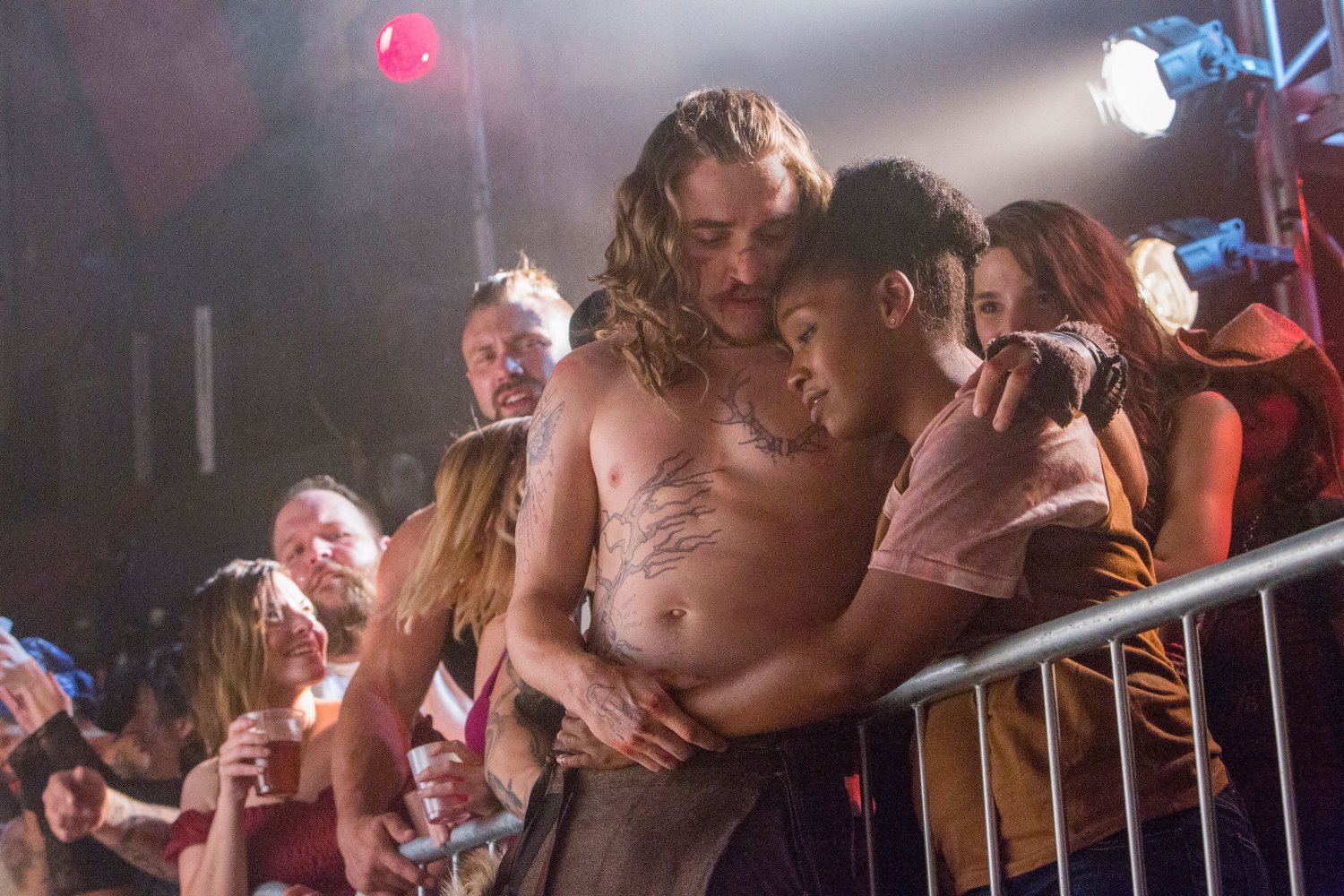 Airs: Tues 9pm – on WGN America
Outsiders is one of those shows that became a cult hit by word-of-mouth. That's fitting because once you've seen this show you can't stop talking about it. At the center is the Farrell Family, a clan that has lived in the mountains for hundreds of years without the burdens of technology. Similar to The Walking Dead and Sons of Anarchy, Outsiders is gritty and surprising with added internal lore and mysticism. Sudden death and reversal of fortune are staples on Shay Mountain and the town folks below are as invested in preserving their way of life as the Farrells are their lives above. That means war is coming, folks, and in the last few episodes of Season 2 we're about to watch the pot boil over.
Season 2 – Episode 10 "Stranger in a Strange Land"
—
Rick and Morty are Back in Time!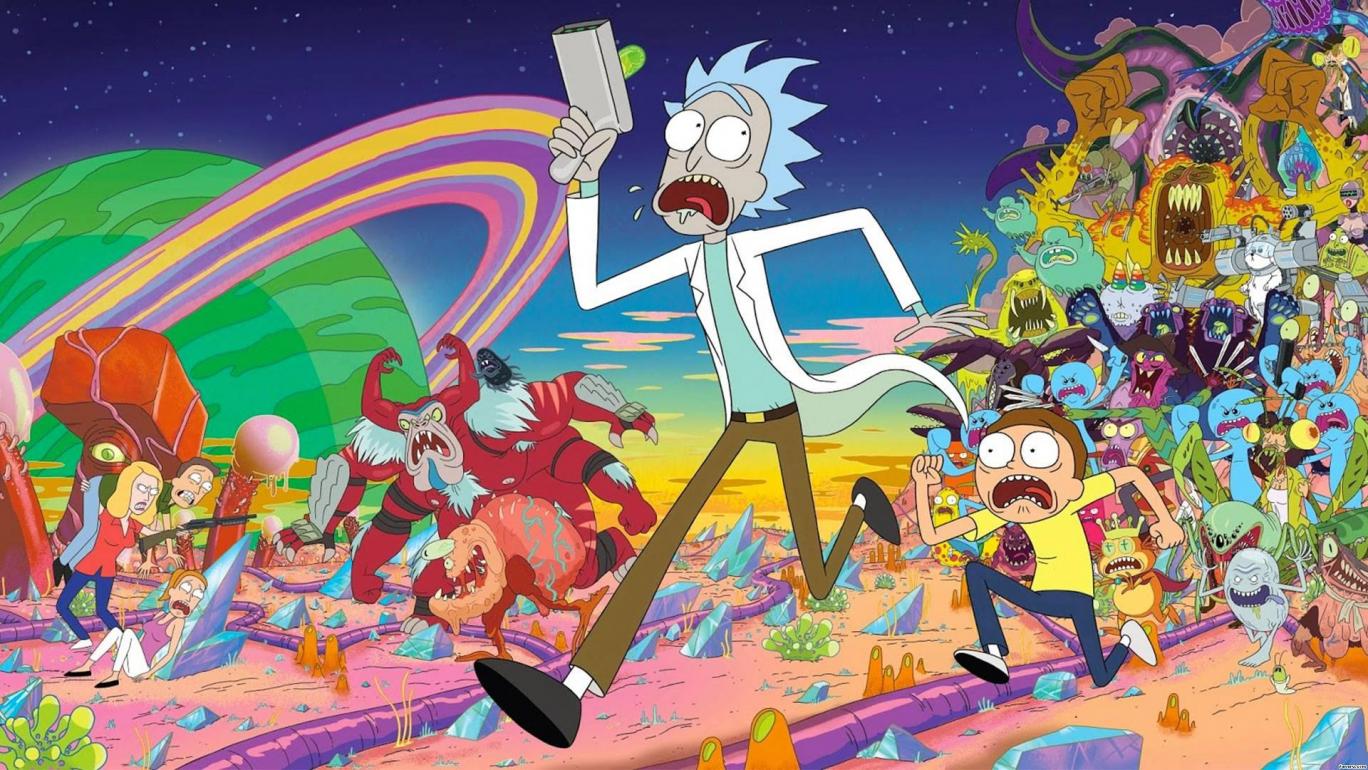 Airs: Saturdays 10pm ET – Adult Swim on Cartoon Network
This past Saturday night, Adult Swim laid a massive whammy on its audience by preempting all their programming and replaying the season premiere of Rick and Morty over and over and over. April Fools! The fact their Atlanta studio is still standing—despite no new episode of Samurai Jack—is a testament to how much people love the raucous mad science trip that is the granddad x grandson duo of Rick and Morty. Hell, they may even get McDonald's to bring Szechuan sauce back. That, my friends, is the true power of: Science!
—
—
13 Reasons Why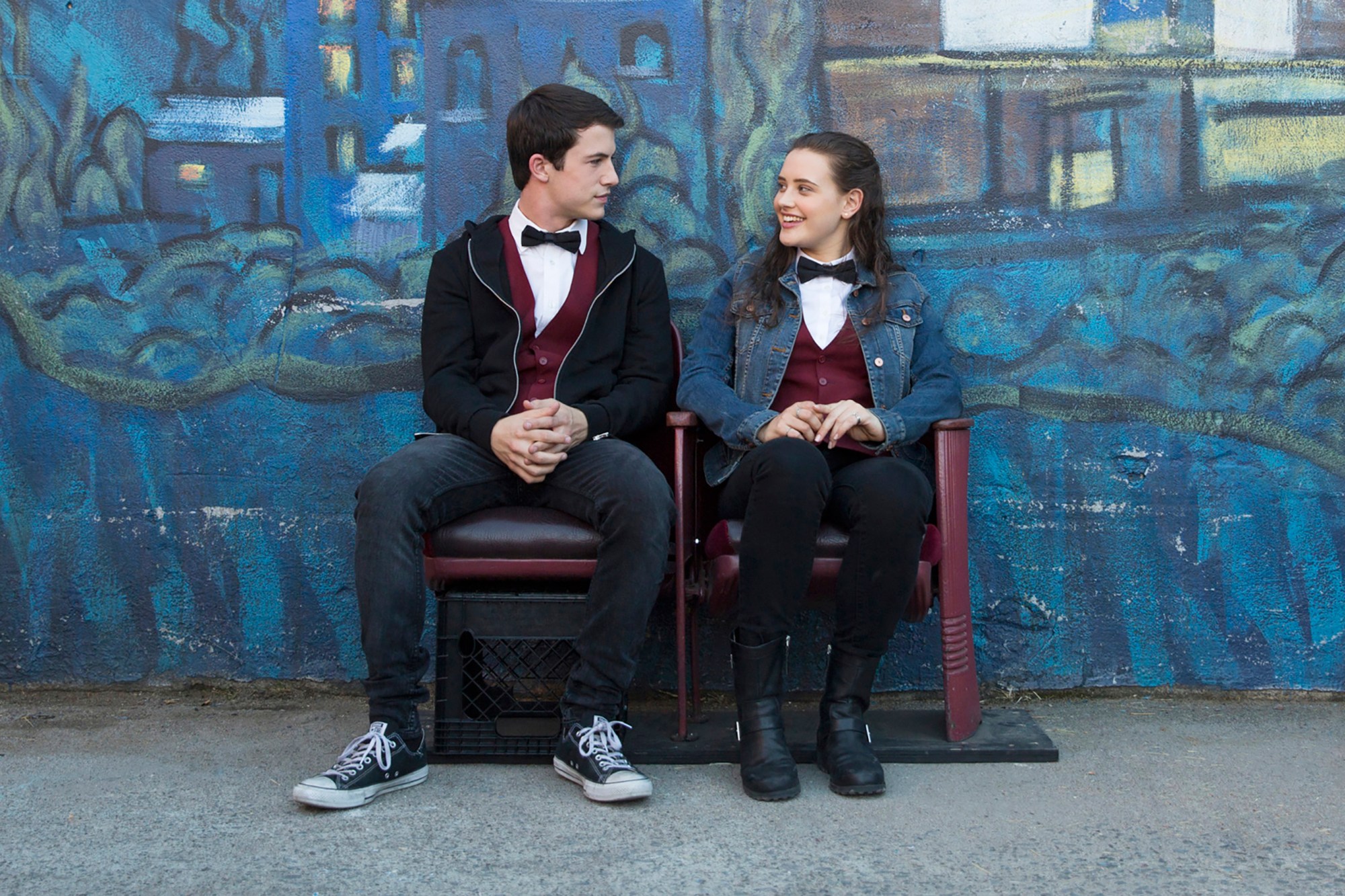 Available on Netflix
When Jay Asher's novel released, back in 2007, we were reluctant to read it. The themes of suicide and the marginalization of the bodies and self-esteem of teenage girls were hard to parse in fiction—as long as those things are clear and present dangers in real life. That hasn't changed. That's why it is beyond important that we have conversations about it. The Netflix adaption of Thirteen Reasons Why (now 13 Reasons Why) turns the lights on and invites us all to have a seat, to open our minds and listen to the story of Hannah as she outlines the 13 reasons that lead her to kill herself. The mystery is heart-wrenching as it slowly shows us the many ways we hurt each other, and how damaging an averted gaze or even an innocent slide at the playground can be.
From Netflix:
Based on the best-selling books by Jay Asher, 13 Reasons Why follows teenager Clay Jensen as he returns home from school to find a mysterious box with his name on it lying on his porch. Inside he discovers cassette tapes recorded by Hannah Baker—his classmate and crush—who tragically committed suicide two weeks earlier. On tape, Hannah explains that there are thirteen reasons why she decided to end her life. Will Clay be one of them? If he listens, he'll find out how he made the list. Through Hannah and Clay's dual narratives, 13 Reasons Why weaves an intricate and heart wrenching story of teenage life that will deeply affect viewers.
13 Reasons Why stars Dylan Minnette as Clay Jensen (Goosebumps),Katherine Langford as Hannah Baker, Kate Walsh as Mrs. Baker (Private Practice), Brian D'Arcy James as Mr. Baker (Smash) , Derek Luke as Mr. Porter (Empire), Brandon Flynn as Justin Foley, Justin Prentice as Bryce Walker, Alisha Boe as Jessica Davis, Christian Navarro as Tony Padilla, Miles Heizer as Alex Standall (Parenthood) and Tommy Dorfman as Ryan Shaver.
Abortion: Stories Women Tell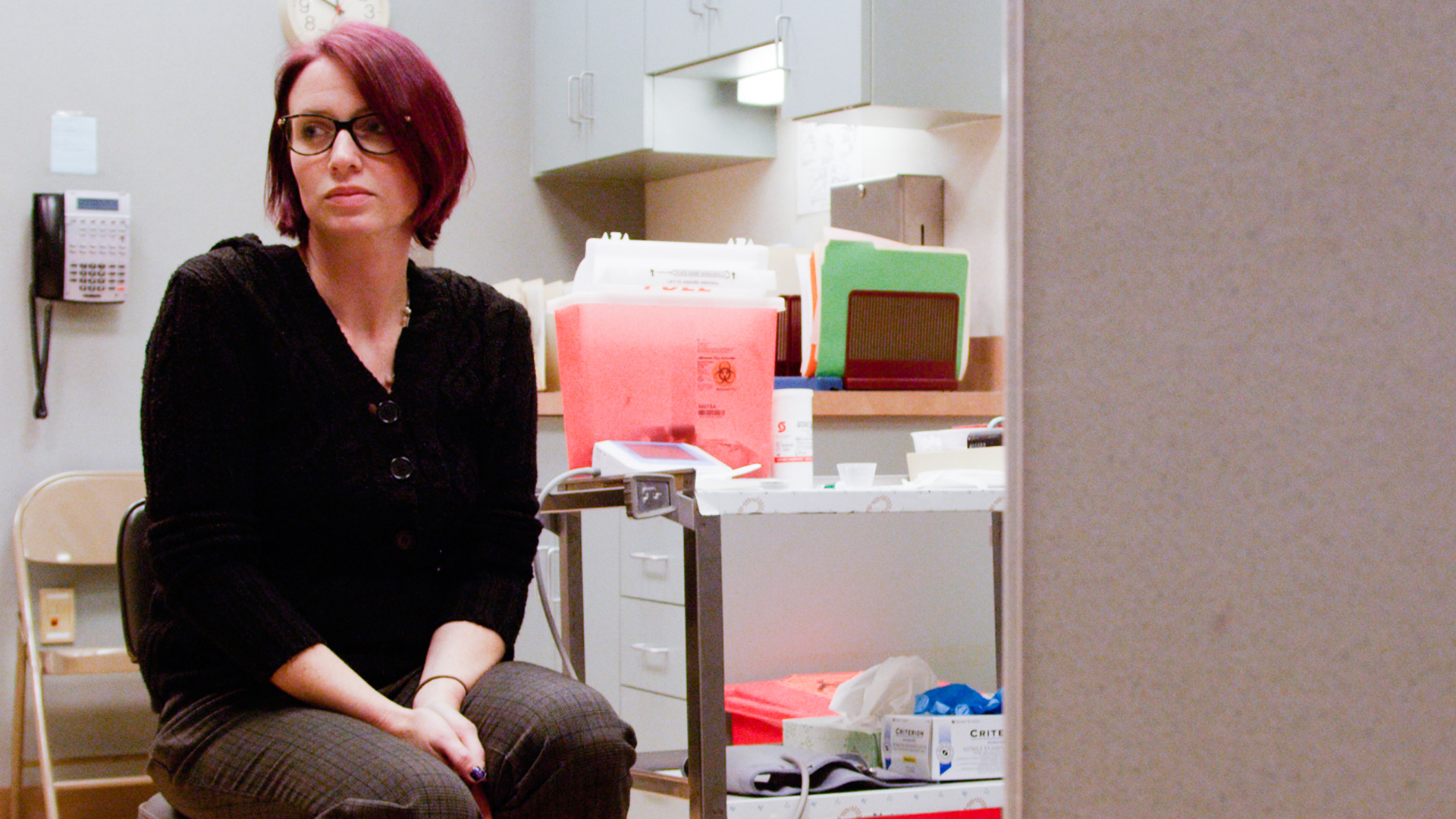 Airs: Apr 3 – 8pm ET on HBO
No matter which side we stand on, hopefully, we are learning the value of talking to one another and listening. HBO's latest documentary asks us to do just that, to listen to the stories of real women…
From HBO:
ABORTION: STORIES WOMEN TELL offers an intimate window into the lives of women living in Missouri. Tracy Droz Tragos (winner of the Sundance Film Festival Grand Jury Prize for U.S. Documentary for "Rich Hill"), a native of the state, sheds new light on the issue, focusing not on the debate, which is typically dominated by legislators and advocates, but on women's personal stories. Presenting a candid dialogue about one of the most divisive and timely issues facing America today, the film debuts MONDAY, APRIL 3 (8:00–9:35 p.m. ET/PT) on HBO.
Tags:
13 Reasons Why
,
Abortion: Stories Women Tell
,
Adult Swim
,
Cartoon Network
,
FX
,
Geek Girl Riot
,
GGR
,
HBO
,
Kendrick Lamar
,
Legion
,
Netflix
,
Outsiders
,
Rick and Morty
,
Watch This Week
,
WGN America