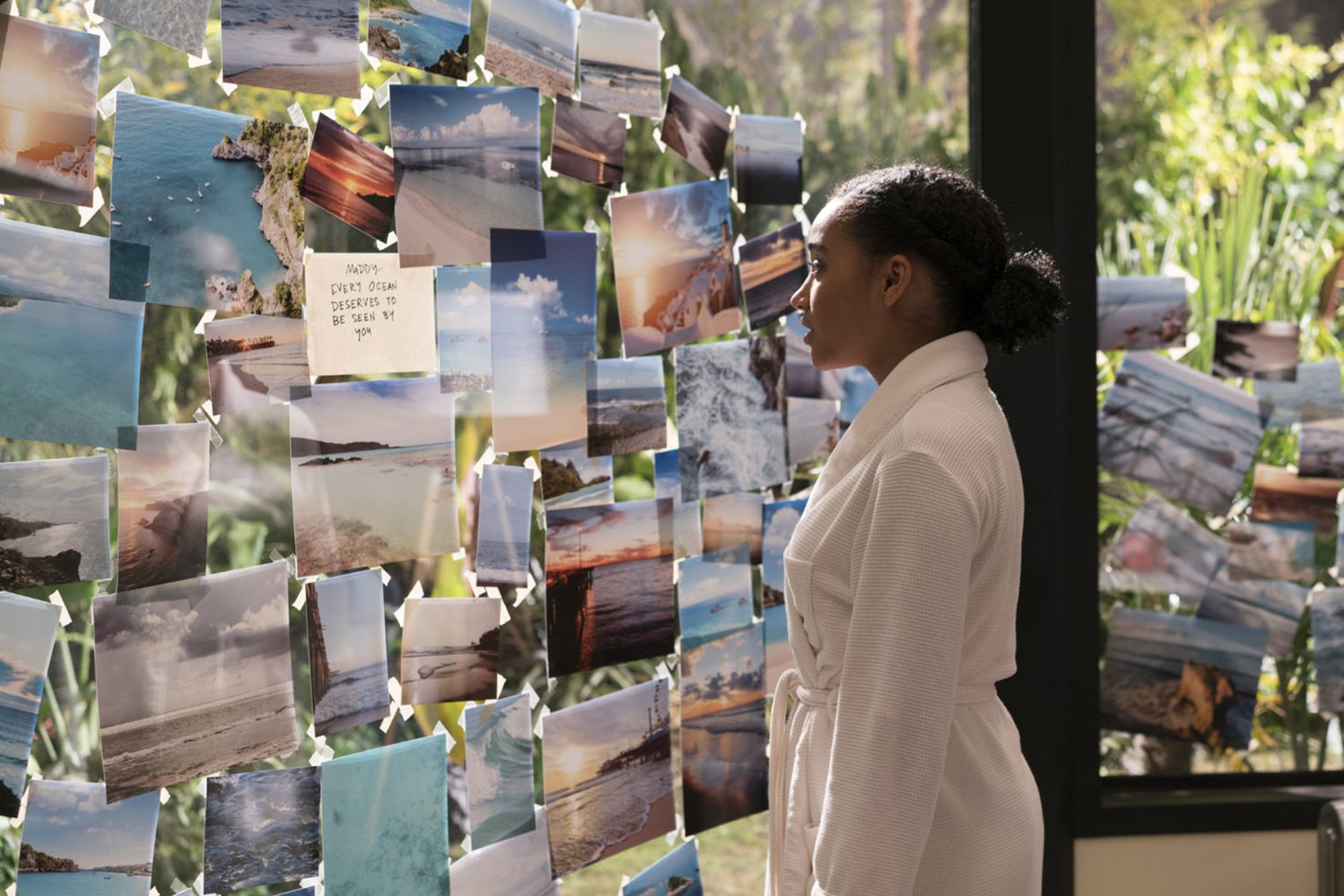 This Week: Everything, Everything, Unbreakable Kimmy Schmidt, Alien: Covenant, Master of None, Wizard of Lies, Tracy Morgan: Staying Alive
Everything, Everything
Fri May 19 – Warner Bros.
We've heaped all the adoration possible on the source material for this love & coming of age film, but the original novel deserves it. Everything, Everything is an unexpectedly rich and decidedly different book, and we're excitedly waiting for the movie to knock our socks off to the same degree. (It's summer, who needs socks anyway?)
—
Unbreakable Kimmy Schmidt – Season 3
Fri May 19 – Netflix
How do we sum up Season 3 of the show that has us singing, "Females Are Strong As Hell"? Well, the third season of Unbreakable Kimmy Schmidt is beyond strong. What other show could turn lemonade into a verb, scurvy into an urban affliction, and Notorious B.I.G lyrics into a confession of (suspect) love? We can't think of any…and we don't want to. We're too busy watching Kimmy be absolutely ridiculous, while so socially on-point that at times we have to ask ourselves: Should I be laughing or changing the world? The answer is laugh now and change the world while we're in a good mood.
—
Alien: Covenant
Fri May 19 – 20th Century Fox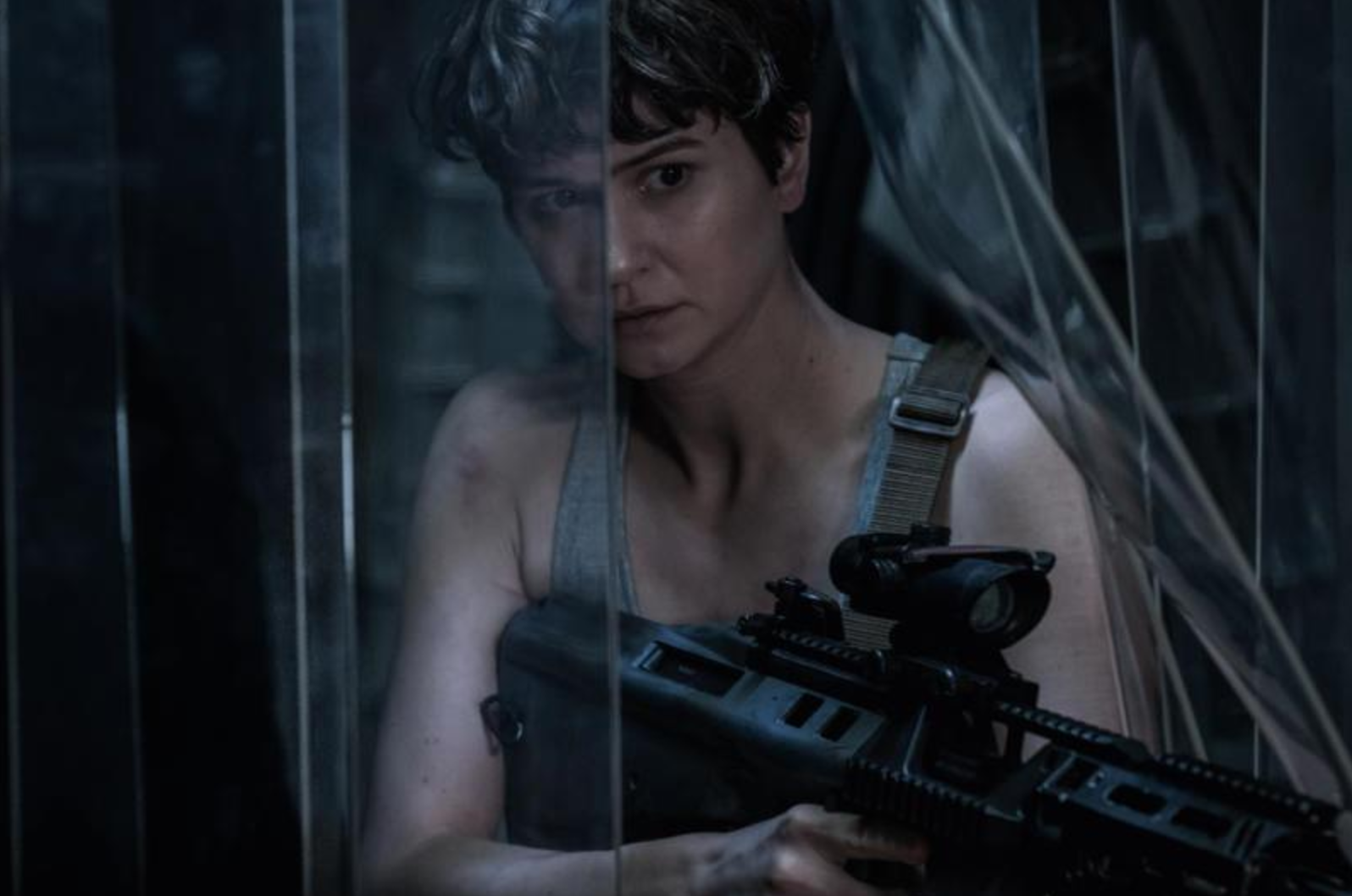 ALIEN: COVENANT is the new movie from Ridley Scott, legendary director of the original ALIEN. Featuring Michael Fassbender as the android David and his upgraded "brother" Walter, Katherine Waterston as "Danny" Daniels, Billy Crudup as Oram and Danny McBride as Tennessee, the story follows the journey of the colony ship Covenant. With a crew of seven couples and one synthetic (Walter), the ship encounters an emergency with their ship. The repair effort leads to the discovery of an impossible transmission; what seems like a human-originated message from an Earth-like world not far away. Facing the alternative of seven years to their destination, the crew votes to explore the new world. What they discover is a planet with great potential—and some horrific surprises…
[read the full review on Wednesday]
—
Master of None
Season 2 – Available Now – Netflix
When it comes to life and all its complications, Dev (Aziz Ansari) might be a Master of None, but he's getting there. What drew so many of us into the Netflix original is how human it is. There's a raw, unpredictable and honest charm to each short film-esque episode that captures life in all its diverse beauty, humor, and grey-areas. And season 2 doesn't hit the sophomore slump; each episode will surprise you at every turn, turning conventional plotlines, styles, and perspectives on their head.
—
Wizard of Lies
Sat May 20 – HBO
From HBO:
In 2008, stockbroker, investment advisor and financier Bernie Madoff made headlines around the world when he was arrested for perpetrating perhaps the largest financial fraud in U.S. history.
Debuting SATURDAY, MAY 20 (8:00–10:15 p.m. ET/PT), HBO Films' THE WIZARD OF LIES examines Bernie Madoff's Ponzi scheme — his deception, lies and cover-up, all as the financier's wife and sons are catapulted into a harsh and unrelenting spotlight.
—
Tracy Morgan: Staying Alive
Tues May 16 – Netflix
Sometimes the name of a show is more than a title; Tracy Morgan is a survivor. After an accident that left us wondering if we'd ever hear his madcap laugh and off-center comedy again, Tracy proves Staying Alive ain't always easy, but he knows how to make lemonade.
From Netflix:
He's back! Tracy Morgan proves a coma can't keep a good joke down in "Tracy Morgan: Staying Alive." The hilariously bawdy comedian wastes no time taking on the car accident that nearly claimed his life, leaving a sold-out crowd rolling with laughter at the landmark Count Basie Theatre in Red Bank, NJ. Morgan cleverly tackles recovery, the trials of family and getting a second shot at life and marriage.
Tags:
Alien: Covenant
,
Everything
,
Master of None
,
Netflix
,
Tracy Morgan: Staying Alive
,
Unbreakable Kimmy Schmidt
,
Watch This Week
,
Wizard of Lies