This week: Patriot Act with Hasan Minhaj, L.A.'s Finest, The Bold Type, Wanda Sykes: Not Normal, Chicago Med, What/If, Doom Patrol, She's Gotta Have It, Killing Eve

Patriot Act with Hasan Minhaj
"The NRA's Global Impact" – Volume 3, Episode 2
New episodes Sunday
On Netflix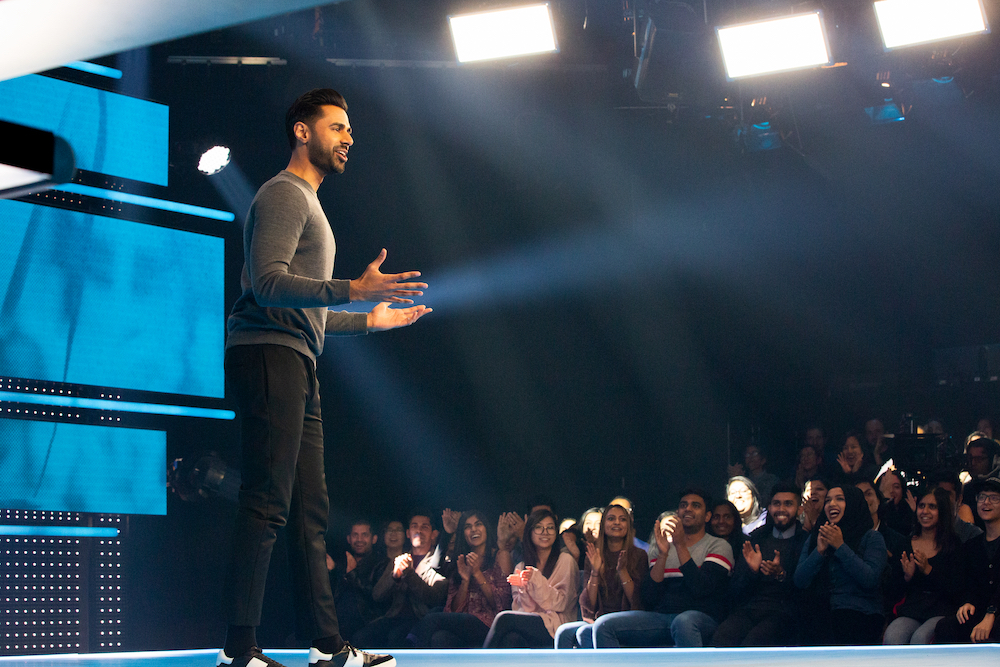 If you don't think the NRA isn't a huge power in the US, you haven't been paying attention. But did you know how much influence it had on the UN? When the US pulled out of the UN Arms Trade Treaty it was a frightening moment because of what it means for the future of gun control. Hasan Minhaj digs into all the ties the NRA has to other countries as well as other arms dealers. Not to mention why the organization is one of the biggest causes of immigration. Even places like Australia, which has had no mass shootings since passing strict gun control acts (big surprise there, right?) has been targeted by the NRA to try and get governments to reverse those life-saving laws. Why? Because the less gun control there is around the world, the more guns the NRA can trade. DUH. Minhaj may wrap this episode up in his trademark on-point humor but this episode is nothing short of terrifying.

Stream new episodes of Patriot Act every Sunday on Netflix.

From Netflix:
On the latest episode of Patriot Act, Hasan examines the recent controversy surrounding the National Rifle Association's leadership and non-profit status as well as the organizations powerful influence on politics at home and abroad. For the last 50 years, the NRA's agenda has largely been focused on passing laws that make it easier to buy guns in America, but the lobbying group has also been simultaneously influencing gun policy, exporting gun culture, and contributing to gun violence around the world.
—

L.A.'s Finest
"Déja vu" & "Farewell" – Season 1, Episodes 4 & 5
Mon May 20
On Spectrum
Stream new episodes of L.A.'s Finest on Spectrum every Monday.

From Spectrum:
Time is up – Syd and McKenna need to get Knox's fentanyl into police custody while leaving no trace of their own involvement. But can they pull it off when McKenna is distracted by Izzy's strange behavior and a ghost from Syd's past returns to haunt her?

Our LAPD team works to solve the mystery behind the brutal death of a trans woman, while Syd and McKenna are tangled up in their own personal complications. As the hunt for Knox intensifies, Syd is forced to face her traumatic and complicated past head-on when an old flame is transferred to the LAPD. Meanwhile, McKenna helps Izzy process the grief from her mother's fatal car accident.

—

The Bold Type
"Mixed Messages" – Season 3, Episode 7
Tues May 21 – 8PM
On Freeform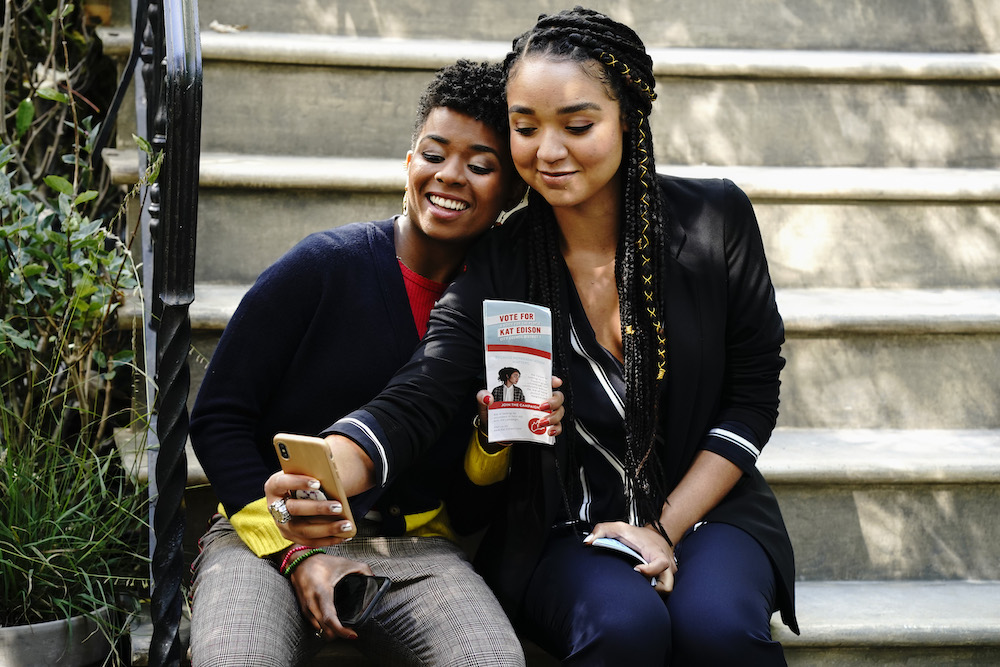 **idobi rated: ❤️❤️**
Kat's (Aisha Dee) run for office is about to get all too real. When she gets attacked simply for canvassing (read: For being black in the presence of a white person) she has a choice to make. Does she take the high road or does she hit up social media? You know she's already hit send…and Tia (Alexis Floyd) is feeling the pressure. While we're all for naming and shaming this racist, The Bold Type goes deeper than the immediate satisfaction of a #blast to open up a more important dialogue. We can always count on this show to have honest conversations (even if it takes our girls a while to have them) and those heartfelt moments are what make The Bold Type shine. Speaking of honest conversations, Sutton (Meghann Fahy) and Richard (Sam Page) haven't been seeing much of each other lately. Is there trouble in paradise or are they just running along different paths? Meanwhile, Jane (Katie Stevens) is looking for roommates. She's also trying to cram in as much Pinstripe (Dan Jeannotte) as she can get before he leaves on his book tour. That's if he's even happy about leaving…especially when Jane thinks about inviting Alex (Matt Ward) to live with her. Ooh, there's drama brewing in all our girls' relationships…but it's nothing a good coffee and an Insta story can't fix…right?
The Bold Type airs on Freeform tomorrow.
From Freeform:
When Kat faces racial profiling while canvassing for office, she is tempted to call the woman out on social media in order to find justice. Sutton realizes that Richard is keeping something from her. Meanwhile, Jane and Jacqueline make headway on the workplace harassment investigation.

—

Wanda Sykes: Not Normal
Tues May 21
On Netflix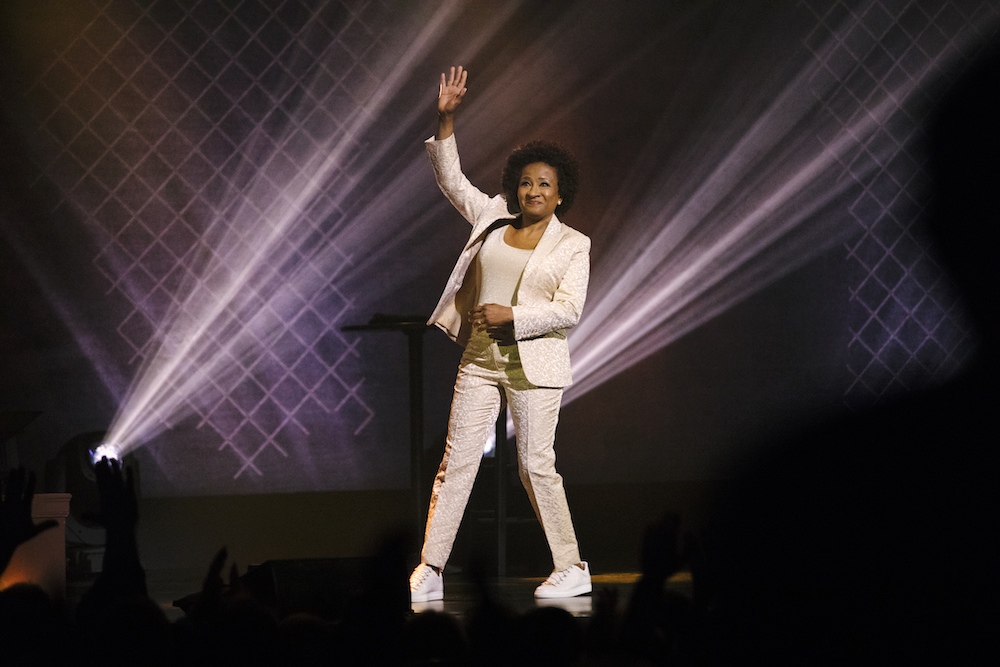 Wanda Skyes needs more than one spotlight because of all the shade she throws at the world. Yeah, that's how we feel and you'd better believe it—she comes out swinging with her new Netflix stand-up special Not Normal. The first punchline explains the show's title, then Sykes delves into why the current state of the world definitely is Not Normal. You'll snort-laugh as Sykes drops the truth of what we're all thinking every time a crazy new headline seeps out of the White House. Nothing and no one is safe from her observations that walk the line between outrageous and so on point it hurts. She gives you a crash-course in what to do and definitely what to give up in 2019 (get with the times, people!). During those times when all you can do is laugh, Sykes taps into that feeling to make those moments go down easier.

P.S. We're just waiting for the angry man with tiny hands to tweet about this.

Wanda Sykes: Not Normal hits Netflix on Tuesday.

From Netflix:
Emmy Award-nominated actress and 30-year comedy veteran, Wanda Sykes, delivers a sharp-witted and hilarious critique on the state of the world in her first Netflix comedy special, Wanda Sykes: Not Normal. The one-hour special addresses the comedian's perspective on the current political and cultural climate, which she can only describe as, well … not normal!

—
Chicago Med
"With a Brave Heart" – Season 4 finale
Wed May 22 – 8PM
On NBC
Chicago Med airs on NBC on Wednesday.
From NBC:
In the season finale, Dr. Charles and Caroline set some major plans. Ava fights to keep her relationship with Connor. Agent Lee informs Will of news that may put his life in danger.

—

What/If
Season 1
Fri May 24
On Netflix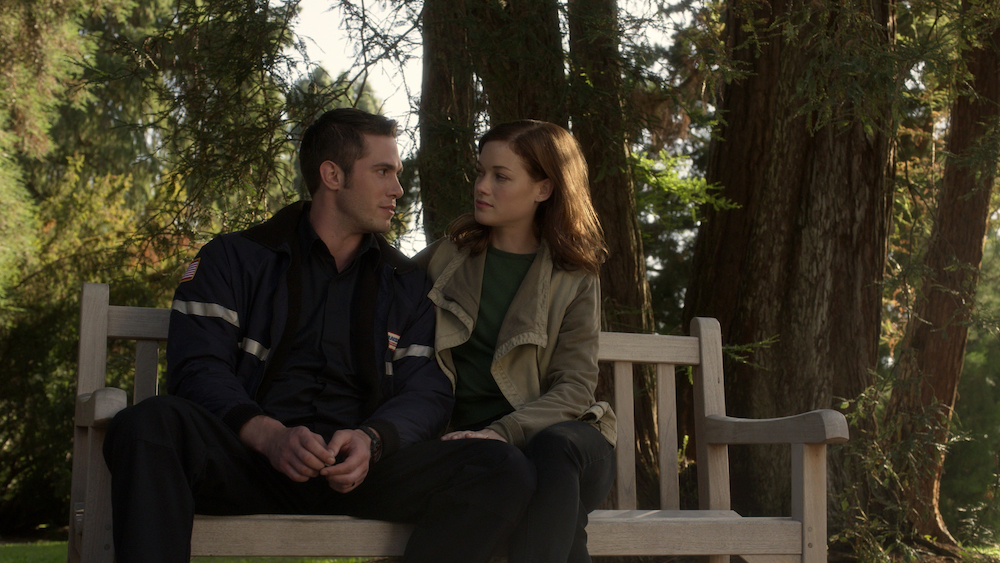 Money can do terrible things to people. When you're desperate, you'll do anything to get it. When you have too much of it, you'll do anything to feel the kind of rush that comes from desperation. What/If pushes the two ends of the spectrum together to create an electric thriller about trust, greed, and power. Jane Levy plays Lisa, a scientist with an important medical idea that needs the funding to make it a reality. Renée Zellweger is the notorious shark Anne Montgomery, a billionaire medical investor who gives Lisa—and her husband Dr. Ian Harris (Dave Annable)—an offer they can't refuse…but it's something they both deeply come to regret. You won't be able to resist hitting play on the next episode to find out what exactly each player is hiding—because if this show teaches you anything it's that everyone has secrets—and how each lie intertwines to form the bigger picture. You'll soon come to realize every move has been carefully orchestrated…but not by those directly involved. That's when you'll realize the true chilling nature of What/If—and that morbid curiosity mixed with a little bit of fear will keep you trying to figure out the next move.

What/If comes to Netflix on Friday.

From Netflix:
Neo-noir social thriller What / If explores the ripple effects of what happens when acceptable people start doing unacceptable things. The season focuses on a mysterious woman's lucrative but dubious offer to a cash-strapped pair of San Francisco newlyweds.

—

Doom Patrol
"Ezekiel Patrol" – Season 1 finale
Fri May 24
On DC Universe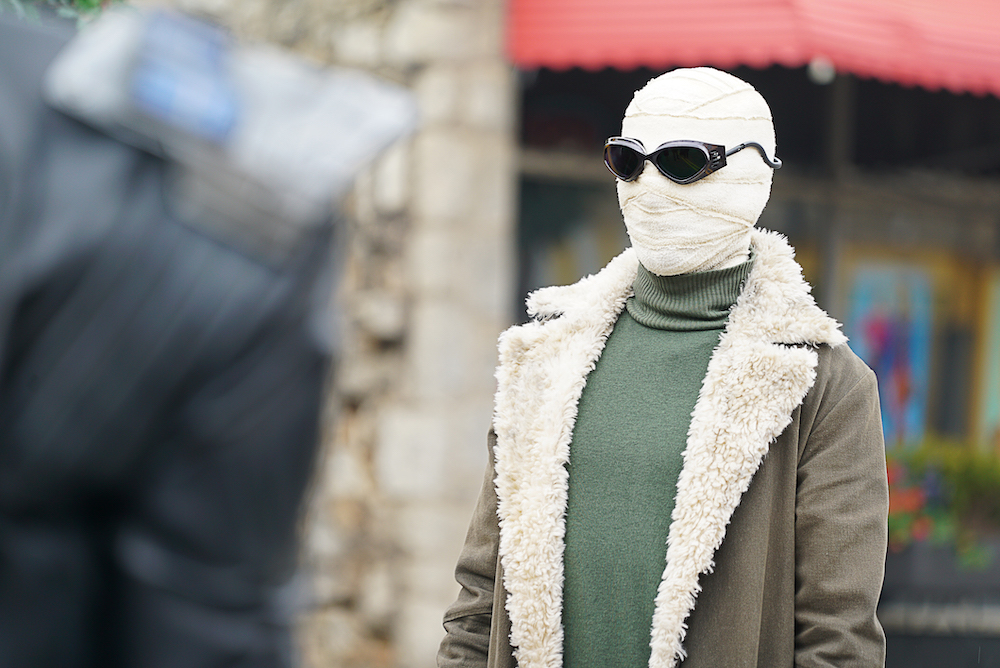 For those of you who don't know: Ezekiel (Curtis Armstrong) is a cockroach in the Doom Patrol universe. He's known as a doomsday prophet who's been predicting the end all season. Y'know what cockroaches are also known for? Surviving when all life doesn't. Which probably explains why he's laughing at the Doom Patrol's last-ditch attempt to rescue the Chief (Timothy Dalton). Mr. Nobody (Alan Tudyk) has challenged them to come and get him—and we've learned by now that a challenge from an ex-member of the Brotherhood of Evil is going to mean almost certain doom…or at least some #burns.

Watch the season finale of Doom Patrol on DC Universe.

From DC Universe:
The Doom Patrol go their separate ways in the season finale.

—

She's Gotta Have It
Season 2
Fri May 24
On Netflix

Stream She's Gotta Have It S2 on Netflix on Friday.

From Netflix:
A seriously sexy comedy and rousing celebration of female empowerment, She's Gotta Have It Season 2 offers a timely and topical portrait of rising talents, with free-spirited artist Nola Darling (DeWanda Wise) at the center. Struggling with newfound success this season, against a backdrop of black art and culture, Nola must decide if she will remain true to her creative ideals or give in to the corporate world. Her journey of self-discovery helps transform the lives of those around her, including friend and sometimes lover Mars Blackmon (Anthony Ramos), who sets out to pursue his true passion of music as well as her inner circle of Opal (Ilfenesh Hadera), Greer Childs (Cleo Anthony), Jamie Overstreet (Lyriq Bent), Clorinda Bradford (Margot Bingham), Shemekka Epps (Chyna Layne) and Winnie Win (Fat Joe). Their journey expands to new destinations this season beyond their home base of Fort Greene, the vibrant Brooklyn enclave, that continues to evolve and change as gentrification remakes the neighborhood.

—

Killing Eve
"You're Mine" – Season 2 finale
Sun May 26 – 8PM
On BBC America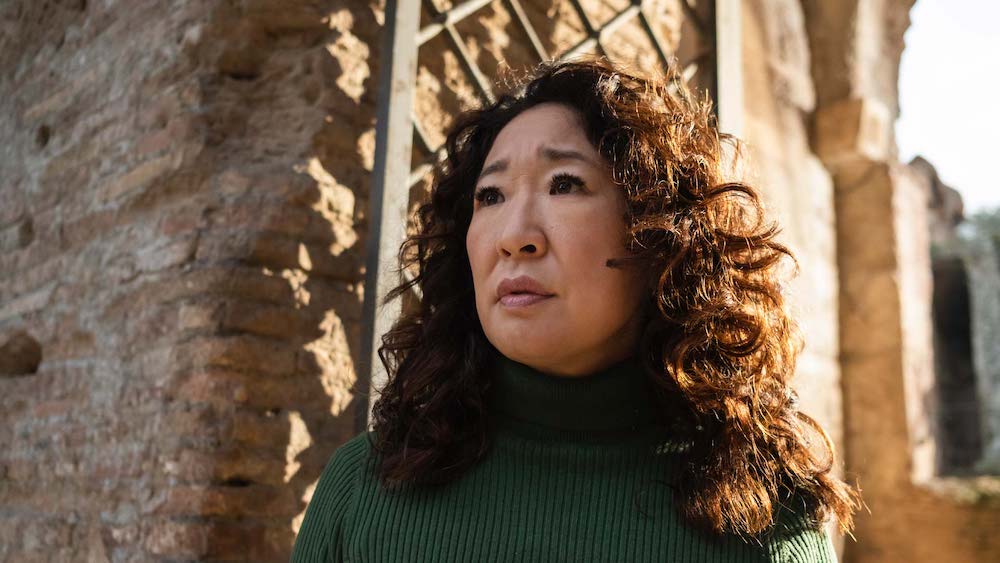 Aaron (Henry Lloyd-Hughes) gives Villanelle (Jodie Comer) an offer she can't refuse…until she ups the ante. Eve (Sandra Oh) thinks she knows her team but she can barely keep her head straight. Just when you think the show is about to go full on Thelma and Louise, it turns into The Shining and both women have a choice to make. We won't say how this season ends but we will say that it'll leave you screaming at your TV all the way until season three. Bravo, Killing Eve, brava. The show is known for its twists and yet you'll never see this final one coming.

Killing Eve airs on BBC America every Sunday.

From BBC America:
Eve's mission is disastrously compromised. Carolyn briefs Eve on her current status as an employee of the British government and leaves Eve's future in her own hands. Villanelle does everything she can in order to get to her ultimate target.
Tags:
Chicago Med
,
DC Universe
,
Doom Patrol
,
Freeform
,
L.A.'s Finest
,
NBC
,
Netflix
,
patriot act
,
Patriot Act with Hasan Minhaj
,
She's Gotta Have It
,
spectrum
,
The Bold Type
,
Wanda Sykes: Not Normal
,
Watch This Week
,
What/If