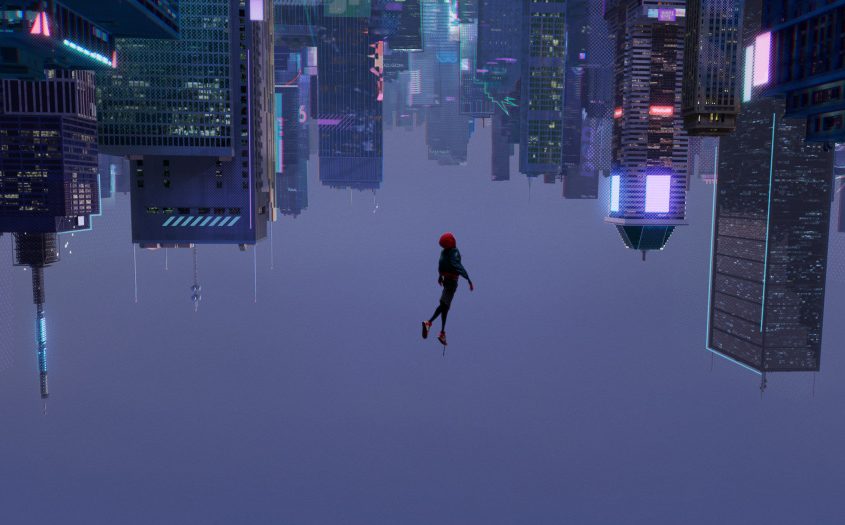 Our spidey senses are tingling…the trailer for the new Spider-Man: Into the Spider-Verse has arrived! The upcoming animated movie has an all-star voice cast, featuring Shameik Moore as our hero Miles Morales, Jake Johnson as Peter Parker, Liev Schreiber as the infamous Kingpin, and our fave Hailee Steinfeld playing the our other fave Spider-Gwen! Brought to you by the creative masterminds of Phil Lord and Christopher Miller, the duo say of the exciting new addition of Miles Morales:
"We can't wait for the world to see Miles Morales on the big screen. He's such a fun and exciting new character, and telling his story through a revolutionary visual style makes for a totally fresh cinematic experience that, if we may say so, is freaking amazing."
Due out in time for Christmas, we can't think of a better present to wish for. The animation is stunning and this expansion of the Spider-Man universe is long overdue. Not to mention the supporting cast is just as awesome: Mahershala Ali is Miles' uncle Aaron, Brian Tyree Henry is Miles' father Jefferson, Luna Lauren Velez is Miles' mother Rio, and Lily Tomlin is Aunt May. Hit play on the mesmerizing trailer for Spider-Man: Into the Spider-Verse and buckle up—it's gonna be a wild ride.
Tags:
Brian Tyree Henry
,
Christopher Miller
,
Hailee Steinfeld
,
Jake Johnson
,
Liev Schreiber
,
Lily Tomlin
,
Luna Lauren Velez
,
Mahershala Ali
,
MARVEL
,
phil lord
,
Shameik Moore
,
Spider-man
,
Spider-Man: Into the Spider-Verse