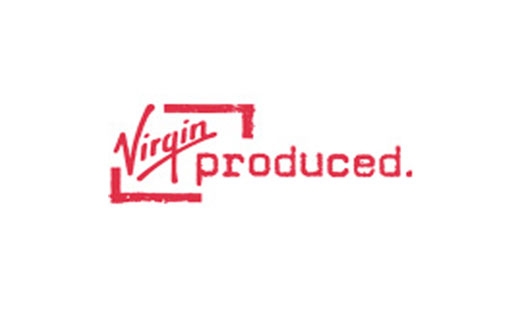 Sir Richard Branson's Virgin Group announced today the launch of Virgin Produced, a film and television development, packaging and production company which has entered into a joint venture with Relativity Media's Rogue Pictures to develop, produce and market films.
The Los Angeles-based Virgin Produced is led by former J2TV / J2 Pictures producers Jason Felts and Justin Berfield. Felts serves as Chief Executive Officer, overseeing the company's entire operation, and Berfield, Chief Creative Officer, will oversee the development team.
"For 40 years, Virgin has pushed the envelope." Felts said. "At Virgin Produced, we look to break some old molds while providing talent a place where they know their work will be embraced and supported. With Rogue's boundary breaking approach and Virgin's entrepreneurial strength, the brands are perfectly suited for each other. We've got a great opportunity to provide a collaborative experience and produce amazing results."
"Virgin has always been about doing it your way, expressing oneself through innovation," said Relativity CEO Ryan Kavanaugh. "It dares to be different. We believe that their approach to film is suited to do just that and pairing the Virgin and Rogue brands together to create innovation couldn't be more natural."
Deemed one of the most exciting brands in the world, with a culture of innovation and fun across its diverse range of businesses, Virgin's mission is clear: to enter markets with opportunities to shake things up and offer a better experience.
"Entertainment has long been a focus of the Virgin brand, and I'm excited for the chance to further grow in this space," said Virgin Group Founder Sir Richard Branson. "Jason and Justin's approach is very entrepreneurial, very Virgin. We share a passion for creating and nurturing communities of talent and fresh material. The Rogue and Virgin brands seem an obvious fit for each other."
In addition to developing and producing original films, it is anticipated that Virgin will co-produce two to three motion pictures a year with Relativity/Rogue, which allows the studio to utilize Virgin's marketing capabilities to reach millions of consumers within the Virgin and Rogue target audience. The first film is Peter Farrelly's Movie 43.
"There is real opportunity to provide a great, collaborative experience for talent to hone and shape their ideas and to reach a valuable, cutting-edge, media-hungry audience that enjoys interacting with the Virgin brand," said Berfield. "We look forward to working with the Virgin family to strategically tap into the vast Virgin network of loyal brand fans, allowing Virgin Produced projects to be enjoyed by a broad audience."
Virgin Produced was represented by attorney Darin Frank at Eisner, Frank & Kahan, and Clearscope Partner's Clark Hallren.
Tags:
Jason Felts
,
Justin Berfield
,
Sir Richard Branson