'Unbreakable Kimmy Schmidt' Will Return for an Interactive Special Starring Daniel Radcliffe!
By Alex Bear | June 13, 2019 at 1:15 PM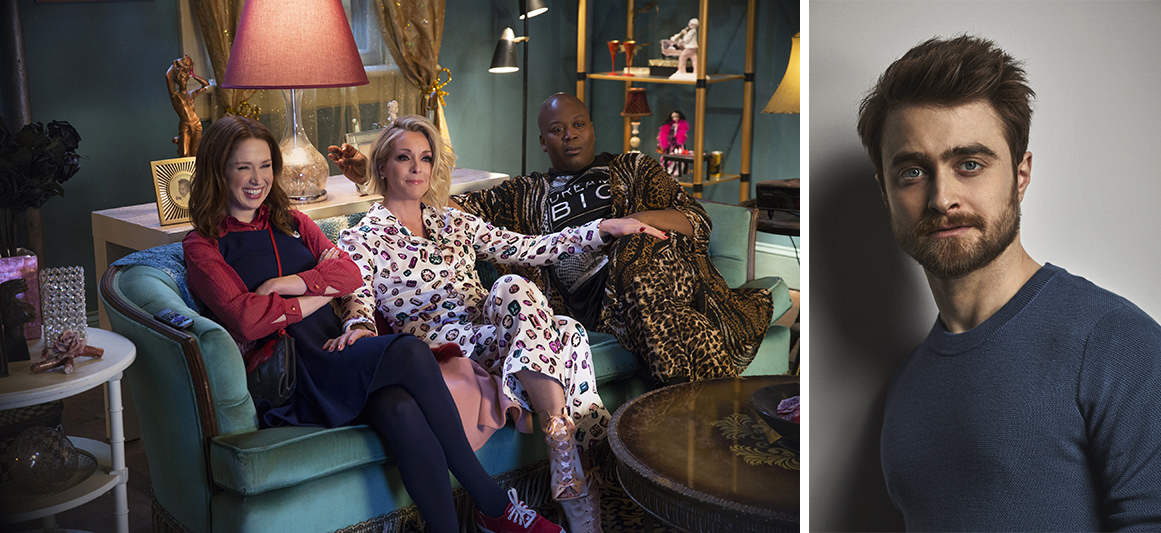 If you've missed the sunny optimism and highly quotable-ness-ocity (it's a thing) of Unbreakable Kimmy Schmidt then, boy, do we have some news for you. The series is returning to Netflix for an interactive special which will feature the one and only Daniel Radcliffe! Yup, we'll wait while you go on a silent face journey.
In the special, Kimmy (Ellie Kemper) faces a choose-your-own-adventure, traveling through three states on the way to her wedding. Can you stop the Reverend's (Jon Hamm) evil plan to stop her? Or would you rather start a robot war? Or simply hang out with a dancing hamburger? Well, the choice is yours in the upcoming interactive episode! Stay tuned for more details—'til then, au revoir, les Feliciuses.