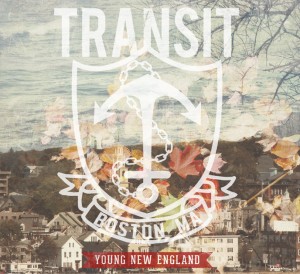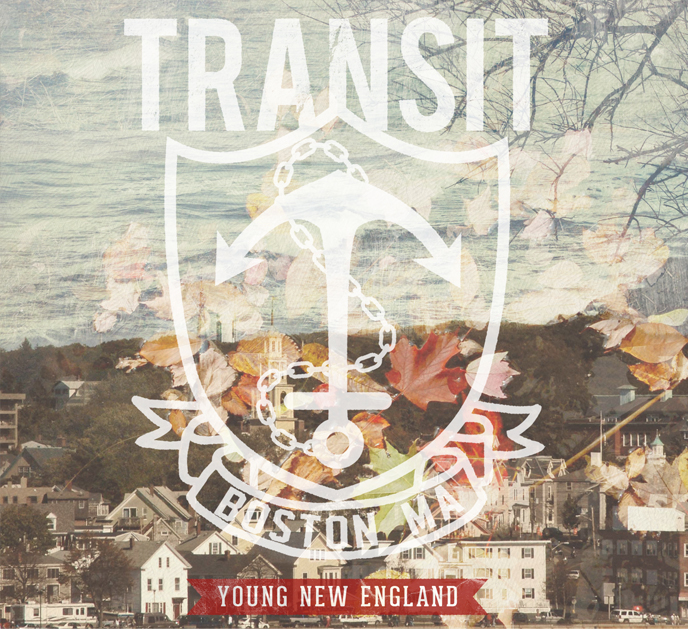 Transit are an interesting phenomenon within the pop punk world. Despite having a sound closer to emo and indie music, they have been readily accepted amongst fans of the likes of The Wonder Years, The Story So Far, and Man Overboard. People unfamiliar with the band would be surprised to witness kids moshing and stage-diving to the band's live set of mellow, nostalgic music, yet the crowd manages to derive energy from the band's passion and lyricism. Transit broke through in 2011 with their Rise Records debut Listen & Forgive, and Young New England is their chance to prove they still have more to offer. The band takes this opportunity to shed more light on themselves, claiming that "Young New England is a record about who we are and where we are from."
The record opens with lead single "Nothing Lasts Forever," which brings back all the elements that were so effective on Listen & Forgive: bright, lyrical guitar lines courtesy of Tim Landers and Torre Cioffi, and clear, intimate vocals from frontman Joe Boynton. Yet evidence of growth and improvement is immediately apparent. Landers and Cioffi's guitar work has expanded on this album with multiple guitar riffs that blend together in order to bolster Boynton's narrative vocals that manage to transplant the listener to their hometown Boston. While the opening track emphasizes the vocals and guitar virtuosity, "Second to Right" allows the rhythm section to shine with a solid intro from bassist PJ Jefferson and drummer Daniel Frazier. Boynton's vocals are also enjoyably rougher around the edges in this track.
This album displays much more musical versatility as a whole. "Young New England" is a quirky, interesting track as Transit's version of a drinking song. The band manages to write a nostalgic ode to their hometown while relating to every listener who has had their own drunken heart-to-hearts. "Hazy" has an intriguing, jazz-influenced feel, like something you would expect to hear in a dark, smoky lounge. On "Sleep," which reminisces about a failed relationship, Boynton's vocal delivery strongly channels Taking Back Sunday before launching into an infectious chorus, which this album is full of. "So Long, So Long" and "Don't Go, Don't Stray" feature poppier choruses that complement the album's theme of the restlessness and spontaneity of youth. One of the album's standout tracks is probably "Weathered Souls." Fans are sure to sing along to its driven and passionate chorus as Boynton sings, "For the weathered souls of the storms not forgotten / The beating hearts on the north shore of Boston / Grow up, go on but don't be forgotten."
All the songs contribute to the title of the album, both painting vivid imagery of the band's beloved hometown as well as reminiscing and offering advice about growing up. Everyone will be able to find at least one relatable track, as well as appreciate the band's nostalgic ardor. "Lake Q" is the perfect closer for the album. Calm and pleasant, it evokes a place of peace and tranquility, somewhere that must be very special to the band. Honest and dimensional, the song leaves you content and relaxed after a thirteen track journey through the band's life experiences
With musical diversity, catchy melodies, and compelling lyrics, Transit have managed to produce thirteen tracks that are both unique and enjoyable, as well as giving their fans a much better understanding of who they are as people and the place that made them that way. Needless to say, if Boston sees a spike in tourism this year, Transit definitely deserve some of the credit.
Rating: 4.5/5
Tags:
Transit