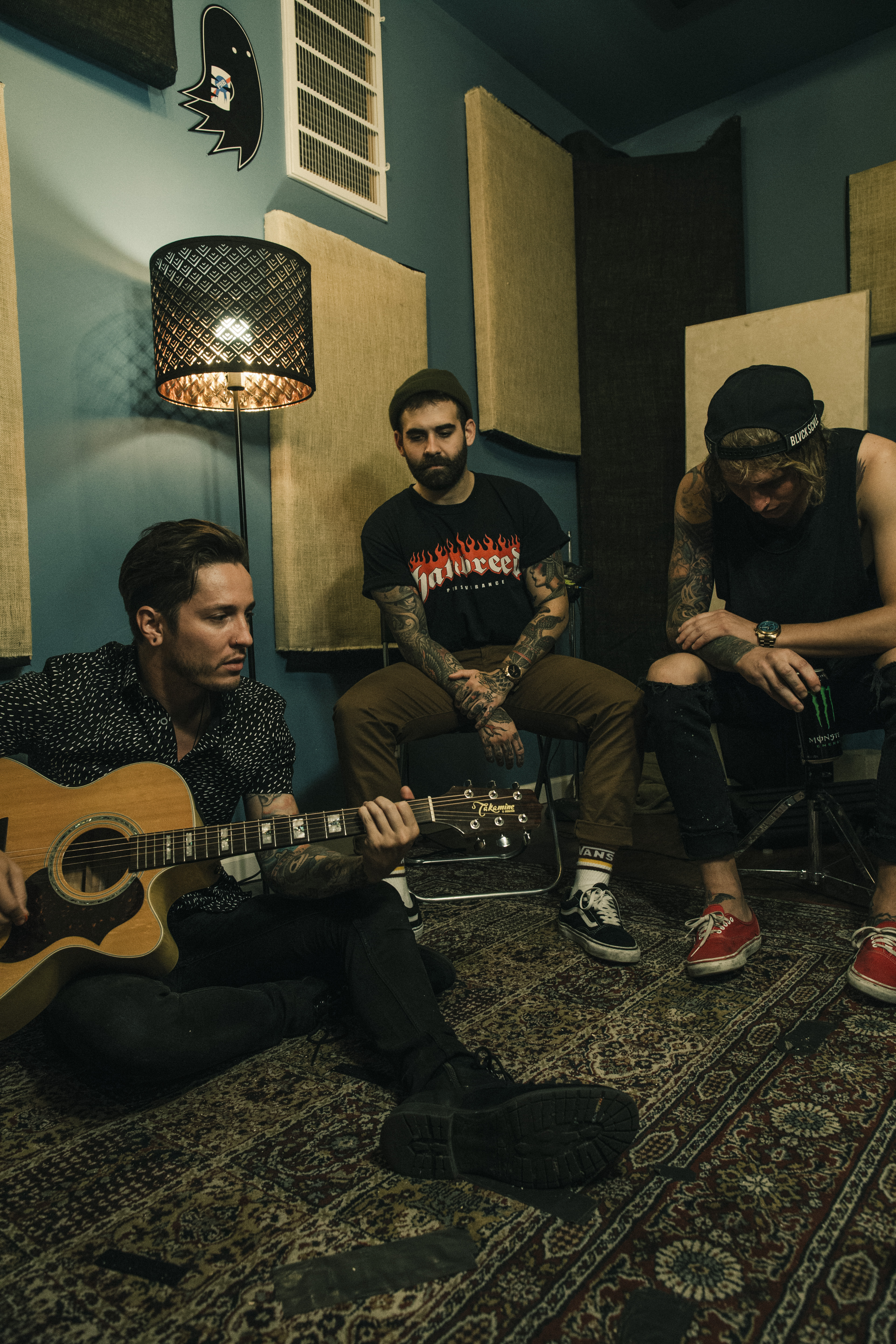 We love hearing new music is coming, and we love it even more when it comes from The Word Alive. With nearly ten years to their name, the metal band is gearing up for the next chapter in their story.
TWA has headed into the studio for the recording of their fifth full length. After starting with 50 tracks, the band is now down to 12 songs which will define the next sound of The Word Alive.
Check out a statement from the band below, and catch them on tour with I Prevail this fall. The trek kicks off on September 20th. Be sure to pick up your tickets now, so you don't miss a second of the hard rocking action when they roll through your town.
—
"To the TWA family,

It is our pleasure to be writing you from the studio as we dive into recording our 5th full-length album. If you would have told any of us that nearly 10 years later we would be touring, making new music, and traveling the world we wouldn't have believed you. That has always been our goal and our dream, but you have made it possible. We're very excited about this album, since it is the 1st album we will be recording with a full vision of the future for The Word Alive. We have once again enlisted our friend Matt Good ('Dark Matter') to oversee the album recording process.
With the amazing cycle we had during 'Dark Matter', we knew the logical step was to continue forward with what we loved and our fans loved. We are building off of something amazing and we feel we have found a defined sound that will continue to grow throughout the years to come. This also marks the 6th studio process for Zack Tony and I. From day 1 we have pushed each other, and been the core writers of The Word Alive. We have experimented in so many ways, and I'm very grateful to be in a band with such talented musicians and writers who aren't afraid to test the limits of what they can do. It is my pleasure to have seen them grow and bring to the table the new material for what will be our 5th record.
I know all of you will want to know what it sounds like, but that day will have to wait. All I hope you're interested in knowing is that we have never been more excited about the future of the band, the material we are writing, or about being in a band together. We currently have 12 songs that have made the cut from over 50 songs. These are the best songs we have ever written, and we can already feel the energy they bring. When I listen to these songs in their infancy, I know the amazing shows to come and how much fun we will have together. It has been through recent changes within the band that we refocused our energy on our friendships and reminded each other what made us want to play music in the 1st place. Being in The Word Alive in 2017 and beyond will have a renewed excitement and passion that you will all undoubtedly witness and hopefully be a part of as we continue to tour tirelessly playing music we love.
We will update you throughout the next several weeks on the process of the album, and hope you're ready for the next chapter and evolution of The Word Alive.
With love and appreciation,
Telle Tony and Zack"
Tags:
Am I Pretty
,
I Prevail
,
The Word Alive