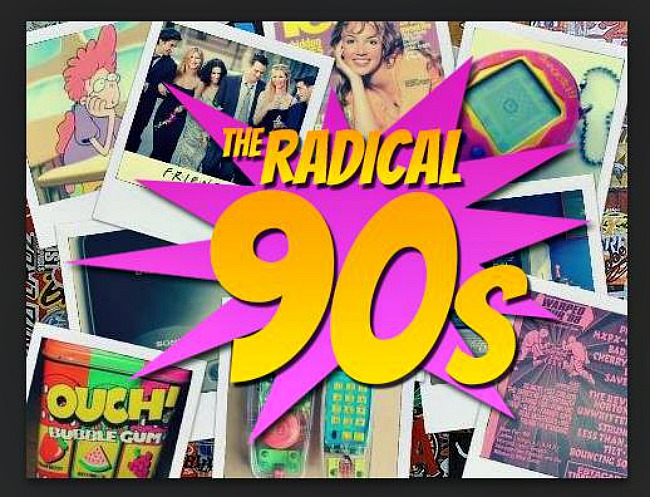 Twenty-four years ago, the human race entered the 90's. With the neon fishnets and mile-high hair of the 80's still lingering in the distance, we didn't have any clue about the epicness that was to ensue.
The 90's were a time for growth, expansion, and learning. Countless ideas came to fruition and many aspects of our society reached peaks we hadn't imagined. Technology was making huge strides, slowly developing into the internet-centric lifestyle we live today. The world of television experienced an era of near flawlessness with shows like Friends and Roseanne setting guidelines for character relationships and raising our expectation of actor showmanship. Video games found a way to totally rock while having graphics that totally sucked (Tomb Raider, Crash Bandicoot). Style was nondescript, but kept a trusty bedazzler at its side for good measure. Still, with every achievement and every icon created, one field existed in a state of more badass-ery than all the rest. Since this is the website of a radio station, you probably already know where we're going with this.
In the 1990's, music didn't just venture into incredible, uncharted territory–it catapulted. Pop music was alive and well with Ace Of Base and Hanson on its side. Alternative rock was having the time of its life with bands like Matchbox 20 and Gin Blossoms dominating the charts. Eminem and Dr. Dre were crucial players in the game of bringing hip hop into its prime in both ingenuity and exposing the genre to mainstream music fans across the world. We were introduced to artists who are still standing today like Eminem, Foo Fighters, and Green Day. We were also put on a first name basis with acts who have since burned out, but shone their light so bright in their prime they're still well loved today–like Oasis, Salt 'N' Pepa, and Vanilla Ice. CD players were at the end of everyone's headphones, but not before we made a myriad of legendary mixtapes. MTV's Total Request Live, hosted by Carson Daly, was bringing you closer than ever to your favorite musicians. Music videos (Marcy Playground's "Sex and Candy"), album art (Dishwalla's Pet Your Friends), and band monikers (Barenaked Ladies) were stunning us with their creativity, and a cleverness that stemmed from vivid colors, interesting techniques, and ideas so strange they made you question the sobriety of the masterminds behind it. AND the Warped Tour was created. What more do you need to prove the 90's were the ultimate time for music?
Where would society be had we hit fast forward on the 90's? We can't be sure, and we don't really want to know. The 90's were the tectonic decade, and over the next four weeks we'll be recapping the influence it had on our species. Charge up your time machine and pack your Gameboy; we'll be taking in everything we saw to everything we heard one more time.