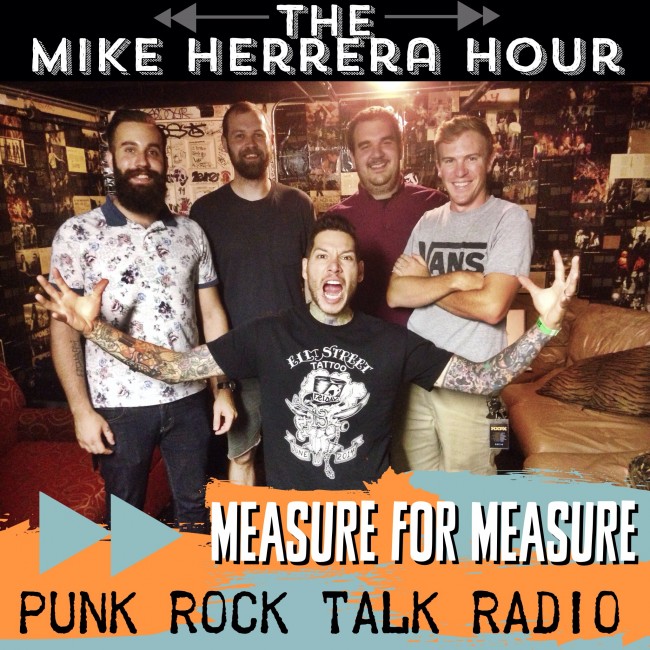 The band Measure for Measure joins Mike tonight. ‪@formeasure‬
Pop-punk, As I Lay Dying, CrossFit, Spotify, Government, Alabama, Musician friendly jobs, chemistry, Big Corporations, Oil Spills, Crypto-Currency, Bonnaroo hate, Dave Matthews Band.
Thanks for listening! Join the conversation: #MikeHerreraHour @mikeherreraTD
---
 The Mike Herrera Hour – every Friday 8pm EST/ 5pm PST here on Idobi.com.
Visit mikeherrera.net and be sure to keep an eye out for upcoming shows in your area!
---
Tags:
The Mike Herrera Hour