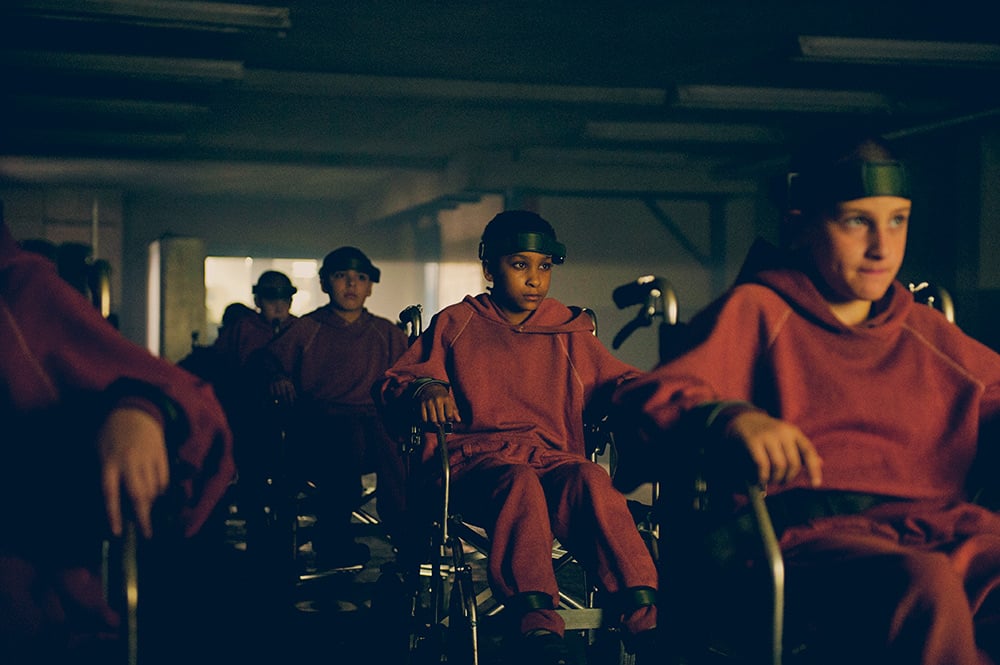 It turns out zombies may want your brains for something other than sustenance—education, that is.
M.R. Carey, author and good buddy of Geek Girl Riot, shared the trailer for the movie adaptation of his best selling novel The Girl With All The Gifts today, which introduces a post-apocalyptic world where humanity is all but taken over by a fungal infection causing them to quickly lose their minds and feed on… you guessed it: human flesh. But this ain't your straight-up zombie apocalypse—oh no, and it turns out a wild pack of rednecks with shotguns aren't the answer. Nope, humanity's saving grace might just be the next generation, but they have to be taught how to save the world first. Apparently kids do have some uses in horror films aside from creeping the shit out of you… but you'll have to watch the trailer below to find out more.
When you talk to Mike Carey about the movie you can't help but grin, especially when he tells you how his head exploded. We've gotta get him in to chat on Geek Girl Riot… but for now, all you zombie fans and/or sci-fi horror fans and/or fans of good stuff, this is for you. The Girl With All The Gifts is out on September 23rd via Warner Bros., which can't come soon enough—we've never been more ready to be terrified.
Tags:
Geek Girl Riot
,
GGR
,
The Girl With All The Gifts
,
Warner Bros.