See 'The Dark Crystal: Age of Resistance' New Images + Release Date!
Stream it on Netflix on Friday August 30th
By Alex Bear | May 21, 2019 at 11:00 AM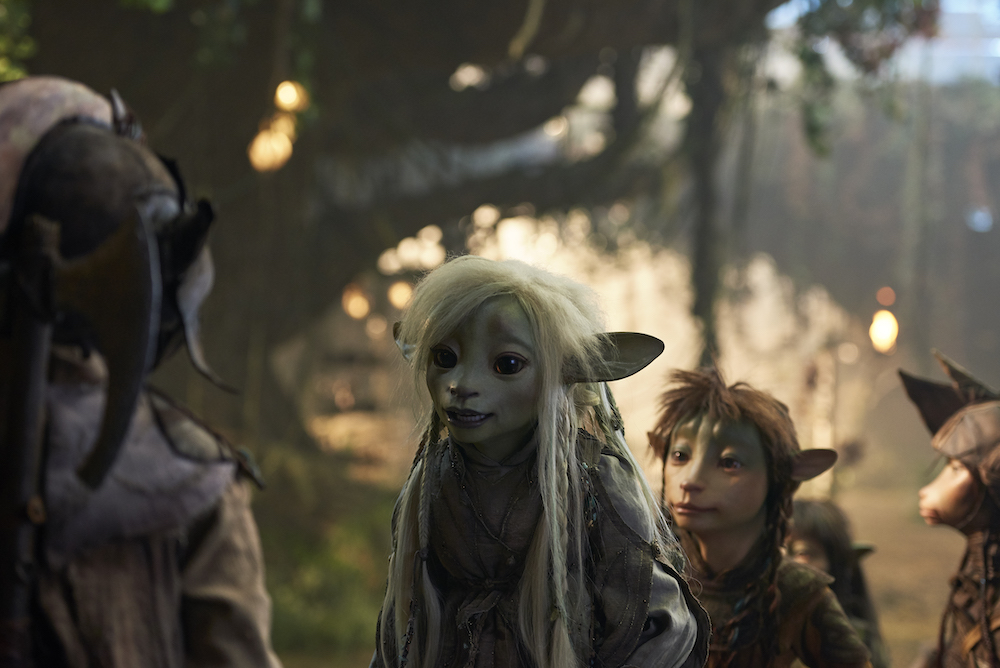 Are you ready for a new adventure? The Dark Crystal: Age of Resistance is coming to Netflix on Friday August 30th and there are some new first look images to fill you with mysticism and wonder. Age of Resistance will take us back to the magical world of Thra, many years before the events of Jim Henson's beloved 1982 classic The Dark Crystal. The Netflix prequel will follow three Gelfling on an epic journey of rebellion to save the dying heart of Thra AKA The Crystal of Truth. Yup, we can't wait to see more stories from this realm with a fresh twist!
Our new heroes are voiced by Taron Egerton, Anya Taylor-Joy, and Nathalie Emmanuel. Their magical counterparts—the evil Skeksis & the benevolent Mystics—are voiced by: Harvey Fierstein, Mark Hamill, Ralph Ineson, Jason Isaacs, Keegan-Michael Key, Ólafur Darri Ólafsson, Simon Pegg, and Andy Samberg. What a fitting lineup for what's destined to be a wondrous film. Keep scrolling to see all the new images!