The Southeast Beast Festival has announced its full lineup, featuring over 35 bands playing  over two days. The festival takes place April 5 and 6 in Jacksonville, Florida. Check out all the bands playing below and get tickets here.
Saturday April 5:
A Loss For Words, Better Off, Citizen, Defeater, Modern Baseball, Mongoloid, Modern Life Is War, Real Friends, Reign Supreme, The Story So Far, The Wonder Years, Turnstile, We Still Dream, and You Blew It!
Sunday April 6:
Adaliah, Alpha/Omega, Barrier, Bent Life, Bishop, Counterparts, Death Before Dishonor, Discourse, Evergreen Terrace, Expire, Frameworks, Hundredth, Malfunction, Naysayer, Raindance, Relentless, Remembering Never, Ringworm, Stick To Your Guns, Terror, Thick As Blood, and Will To Die.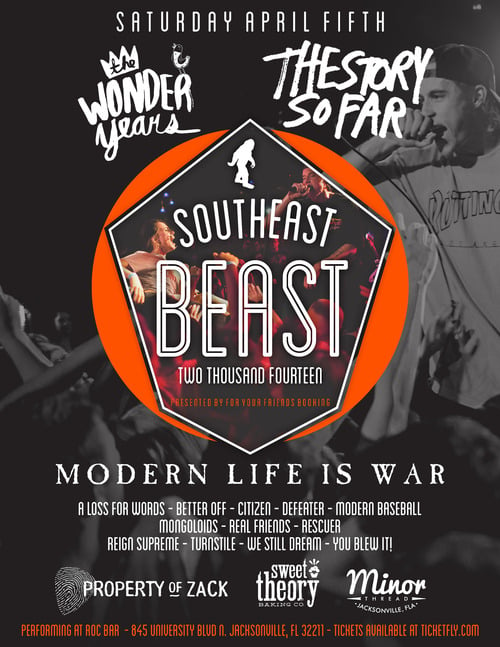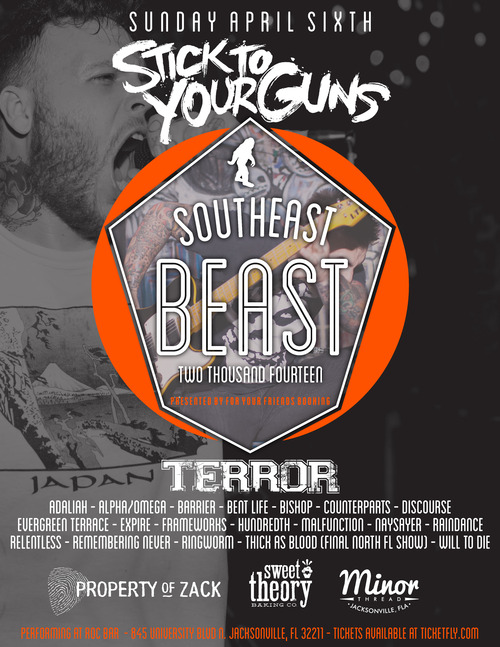 Tags:
A Loss For Words
,
Citizen
,
Defeater
,
Evergreen Terrace
,
modern baseball
,
Real Friends
,
stick to your guns
,
The Story So Far
,
The Wonder Years
,
you blew it!