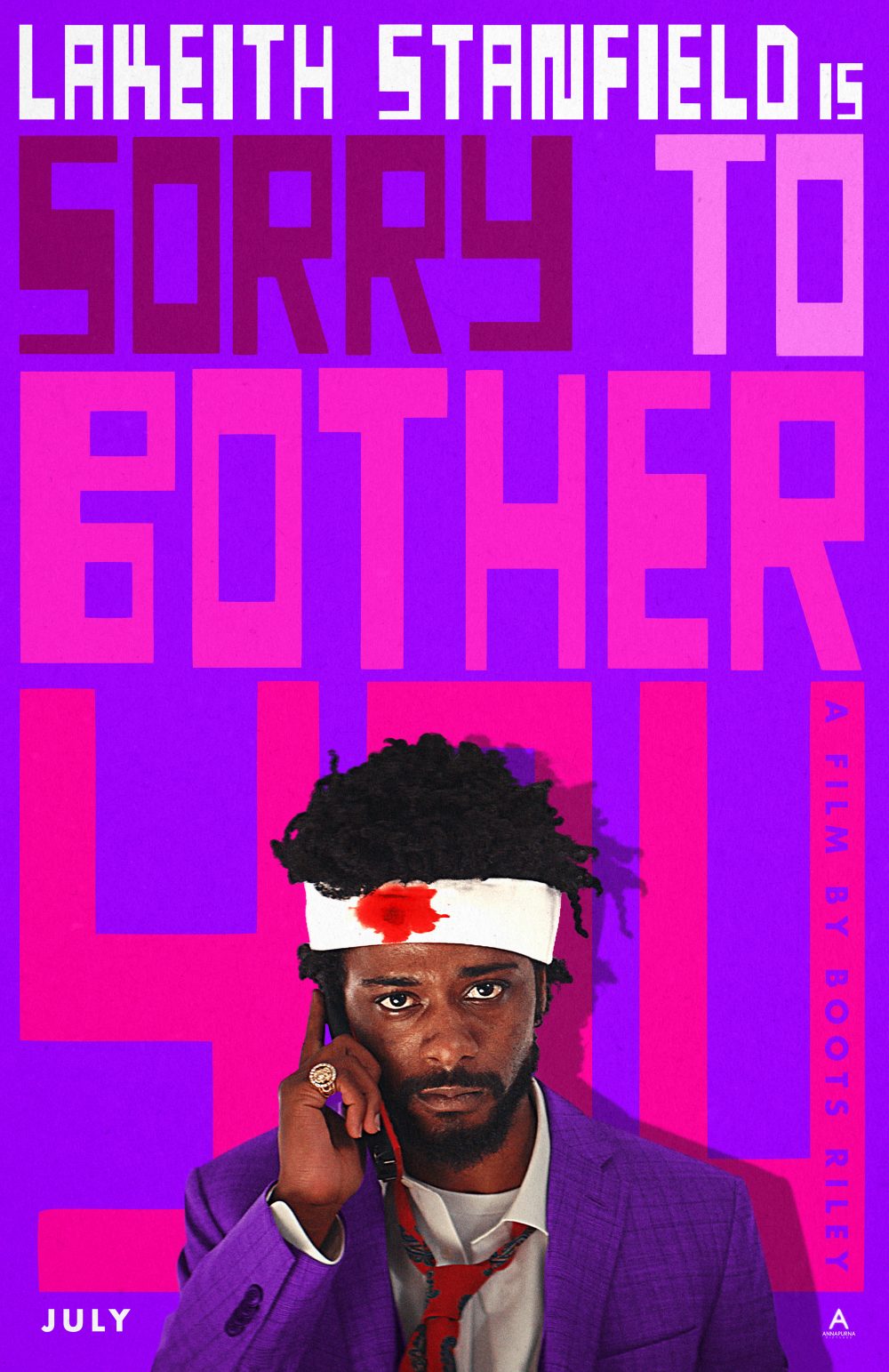 Sorry to Bother You but…there's a new trailer to light up your Monday. The upcoming Boots Riley-directed movie follows telemarketer Cassius "Cash" Green (Lakeith Stanfield) in alternate-universe Oakland, who discovers the road to success—which isn't always paved with, uh, good intentions. In fact it's paved with drugs, ridiculous hallucination scenes, and a killer soundtrack. Sci-fi and satire collide and we cannot…stop…watching. 
Joining Stanfield is an all-star cast of Tessa Thompson, Armie Hammer, Terry Crews, Steven Yeun, Omari Hardwick, Jermaine Fowler, and Danny Glover, so you know it's gonna be good. We're talking about a movie where using your "white voice" (aka your inner David Cross) is key and job offers come written on note paper with smiley faces. All you gotta do is hit play on the trailer below to dive right in. Sorry to Bother You hits theaters July 6th, you ready?
—
About Sorry to Bother You:
In an alternate present-day version of Oakland, telemarketer Cassius Green discovers a magical key to professional success, propelling him into a macabre universe.
Tags:
Armie Hammer
,
Boots Riley
,
Danny Glover
,
David Cross
,
Jermaine Fowler
,
Lakeith Stanfield
,
Omari Hardwick
,
Sorry to Bother You
,
Steven Yeun
,
Terry Crews
,
Tessa Thompson