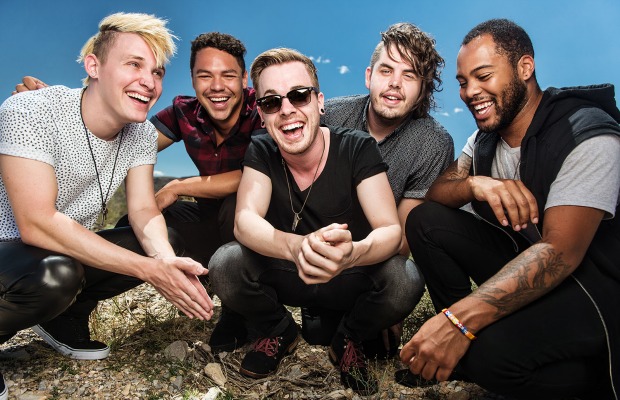 Set It Off are streaming a brand new track called "N.M.E" from their upcoming album  Duality,  due out October 14th with Equal Vision. The song's initials stand for "no more excuses" and describes an experience Carson had trying to pull a friend out of a bad relationship.
Carson talked about the song's themes on Alternative Press, saying:
"This girl was stealing my friend from me and I had to reach out to him and let him know he had a way out, he just had to take it.  I think we've all been there. Now we all have an anthem for it."
Set It Off are following up their debut album Cinematics with the same definitive, creepy theatrical  sound on  Duality. From the sounds of their first two songs (hear "Why Worry" here), the band's sound is continuing to improve with more polished vocals, and stronger, more anthemic melodies. Considering the new album was recorded with Neal Avron (Fall Out Boy, New Found Glory, Yellowcard), it's unsurprising that the record is shaping up to be catchier than anything the band has done before. Stream the new song below, and don't miss the band on the Black Mass Tour supporting Black Veil Brides!
Tags:
Set It Off