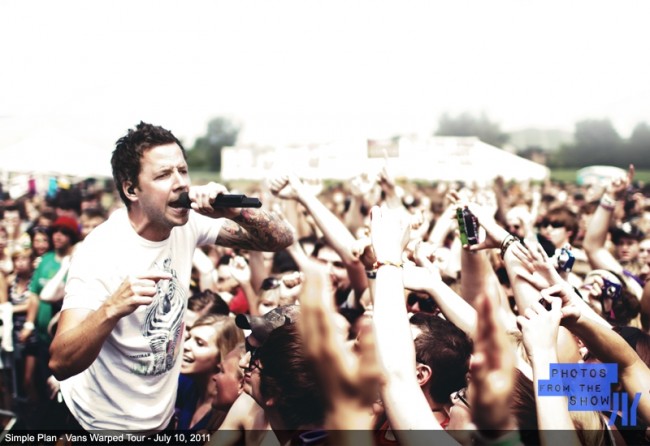 Local bands, it's that time of year again! The Vans Warped Tour Battle Of The Bands Voting started today.  Every year I get hundreds upon hundreds of wall posts, personal emails, messages, and so on from bands dying for votes.  Already in the few hours voting has been open, bands have been emailing and messaging me about my take on entering the contest, if it's worth it, and *GASP* if I could vote for their band to play Date X on the tour.
For the opportunity to win the Grand Prize, is it worth it? Of Course! $15,000 at Guitar Center, a 3 song EP by Producer John Feldman, and 2 weeks on Warped Tour. Pretty awesome. Chances are the band that gets picked will be a band that has already established itself outside of just Warped Tour through opening for national acts on local tours, etc. Taking the grand prize out of the picture, a couple bands from each date will be picked to play. There's a couple different ways to look at it from a band perspective.  I've made some points below. Feel free to add to the discussion/what I said below.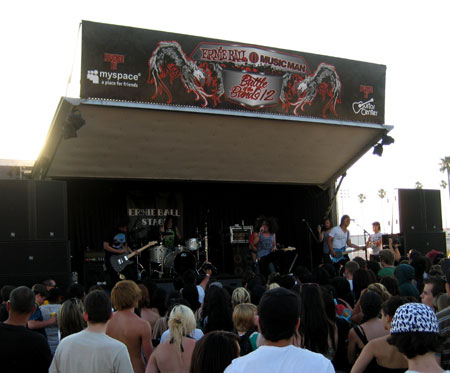 Be Realistic:There's probably a good chance if your band does win the vote for your city, you'll be given an early timeslot. Not only will you likely be given an early timeslot, you will also be on the smallest stage (Ernie Ball Battle Of The Bands Stage). Not a knock against Warped Tour, just how things work with over 75+ Acts on the tour. This could work to your advantage if no bigger bands are playing earlier in the day, but  as always you never know until the day of. Don't be unrealistic and expect to have as many kids watching you as Yellowcard or Chelsea Grin.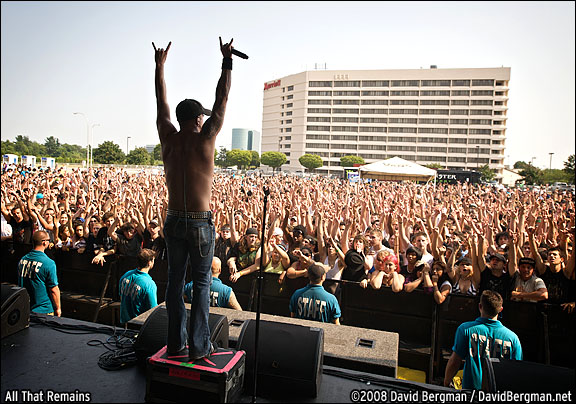 Warped Tour is the biggest tour in Alternative Music:While you might have a small crowd, the fact you can put "Warped Tour" on your band's resume is huge. Just about every band in Alternative Press (Pop Punk/Pop Rock, (in recent years) Metalcore, etc.) or that tours nationally across the US that has had notable success in the last decade has played Warped Tour on at least one occasion.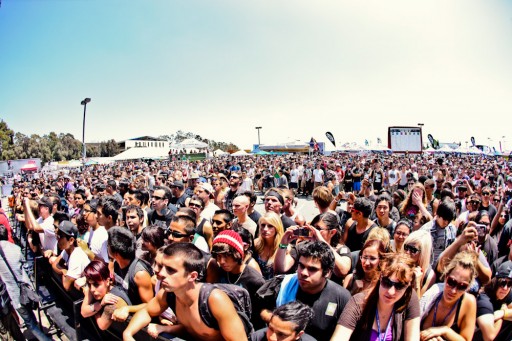 How Kids Think:You are a local band that is playing the same time as national touring acts who only come around 2 or 3 times a year. Your band plays your home area/Warped Tour Stop at least 7-10 times a year. Kids will think they can just catch your band at the next local show. It's your job as a band to promote your set and set time like it's the last show your band will ever play. Unlike the local show, If kids get bored of you after a couple seconds or minutes, there are 7-8 other stages with bands they can go check out.

Just ask yourself/band: Is it worth it to hustle hard to get thousands of votes for the opportunity to play, regardless of what time I play or how many kids watch my band?
What are your thoughts on the Warped Tour Battle Of The Bands? Do you go out of your way to see the local openers in your town or completely ignore checking them out because there are too many other bands to see? Should Kevin Lyman just take submissions and choose the best bands from each city to open? What's your take?
Join in on the discussion below or over on Facebook  and Twitter!
-Patrick Walford
Host of Rock The Walls Saturdays 8-10pmEST
Tags:
idobi radio
,
Kevin Lyman
,
patrick walford
,
rock the walls
,
warped tour 2012