Mornings suck. Music doesn't.
It's time to Rise Rock n' Shine…
Who: London pop rockers SHADED might have just released an EP last fall but that doesn't mean they're not ready to rock again with a brand new single called "gold".
What: The band's latest track sounds like all your best summer memories.
Why: "gold" brings the sunshine to any day with a groove you can't help but dance to.
FFO: idobi Radio
Find SHADED on Facebook, Twitter, and Instagram.
"'gold' is about learning, growing and being a better person. In any relationship, applying yourself and being fully invested is so crucial and sometimes it's easy to lose sight of what's really important. Through 'gold,' I was able to explain how I've learned from experience to never take anything good for granted." – Matt East, vocalist for SHADED
—
Who: Diving into Toronto's The Ocean Cure is like swimming in the depths of hardcore and pop punk at the same time and we can't wait to explore more on their upcoming album RE: Discover.
What: A post-hardcore song made for singalongs, meet "The Huntress".
Why: Inspired by Pandora's box, "The Huntress" really does feel like an epic tale with a story line you don't want to miss a second of.
FFO: idobi Howl
Find The Ocean Cure on Facebook, Twitter, and Instagram.
"'Huntress' is one of our favourites off the EP. It's hard hitting throughout the entire track and we hope everyone loves listening to it as much as we love playing it. We think it has the perfect blend of the heavier and lighter aspects that we use in our songs. The subject matter within the lyrics is also something that we feel will resonate with people. A lot of our music has to do with overcoming adversity, whether it be from others or from ourselves, and 'Huntress' has that same message. It's been a really long time coming for us to release something new and we could not be more excited to share RE: Discover with you!" – The Ocean Cure
—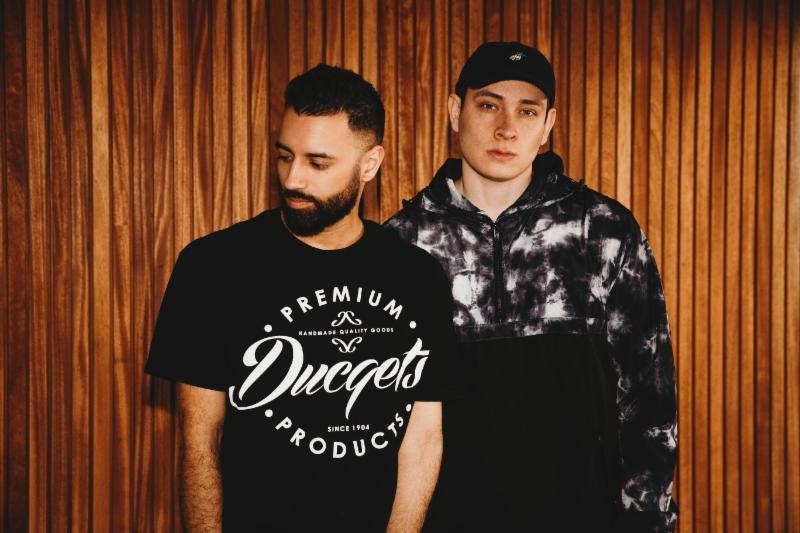 Who: With glittering pop hooks and undeniable indie jams, The Habits make the most of their Californian heritage and bring sunshine to everyone that's listening.
What: You can almost see the glitter reflecting off of every beat in the act's new song "love you".
Why: Get dressed up, throw on some sweats, hit the town, hit the couch—no matter where you are—"love you" brings the dance floor right to your feet.
FFO: idobi Anthm
Find The Habits on Facebook, Twitter, Instagram, and their official website.
"I wrote the chorus a while back and basically forgot about it. We were in the studio and I was playing old demos and when it started, the room lit up. Musically it's the most ambitious song we've made so far, referencing the likes of Peter Gabriel to Earth, Wind, and Fire. The verses needed to be rewritten and I decided to approach them, lyrically, in a Weezer-esque way. I wanted it to walk that line of cheesy, but be completely self aware. The track journeyed from a forgotten gem to the most honestly fun representation of this band so far." – Wolf Bradley, vocalist for The Habits