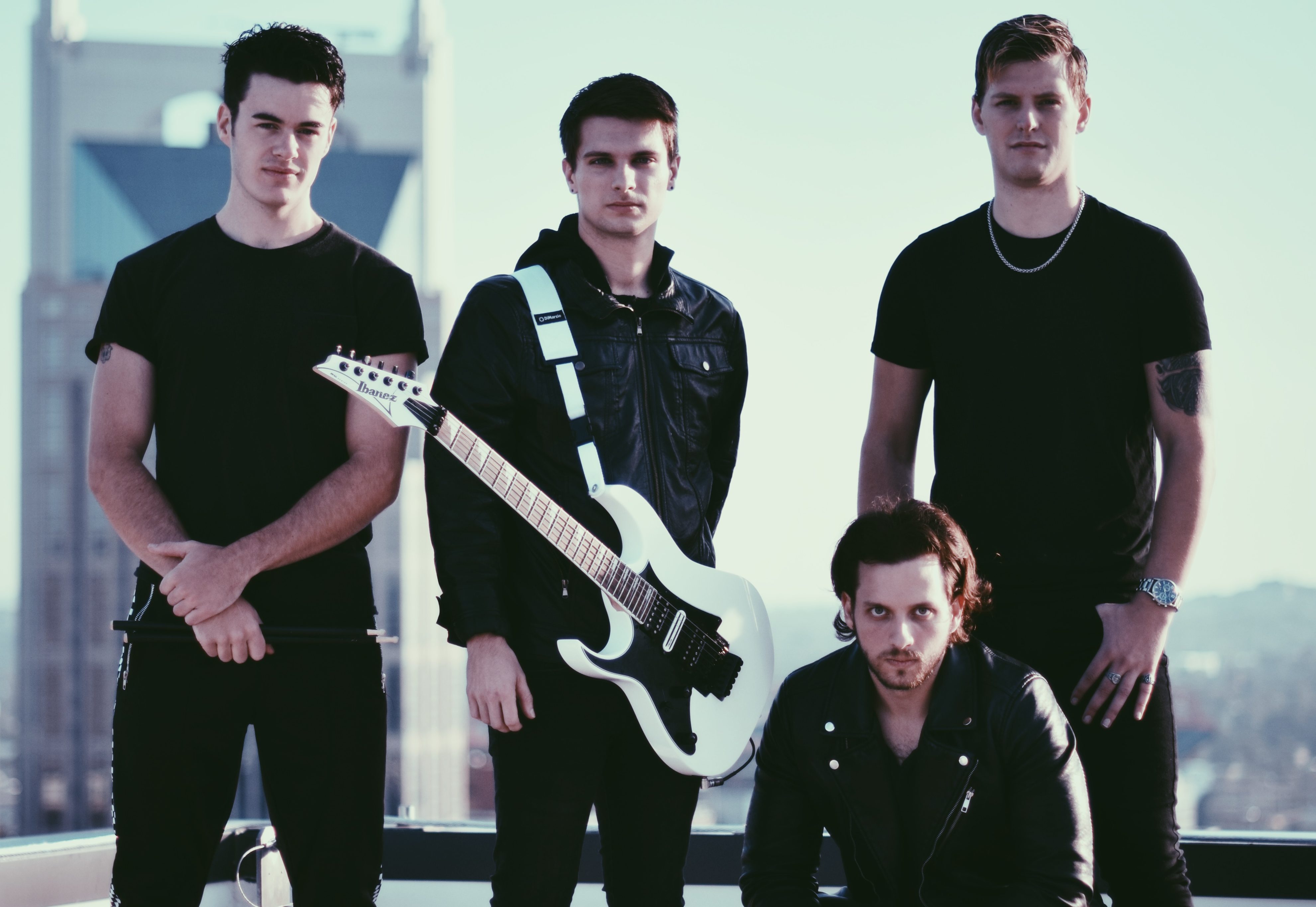 A whole new year is in front of us filled with untold adventures and new memories yet to be discovered. You're gonna need a new soundtrack to go with it, and you might want to consider taking Nashville's Carverton along for the ride.
The band is diving into the next chapter of their career by taking a walk on the "Wildside". Despite the name, their latest song is a sweet, slow melody that paints a picture. "I think this is the kind of song that, as you're listening, transforms the world around you." vocalist Kyle Yorlets says. He's not wrong. "Wildside" feels like a movie. As you wind your way through the track you can almost picture the characters, feel the emotions, and watch the story play in your head.
Of course, this is exactly what Carverton wanted from the song. They're here to whisk you away to another place entirely. "All of a sudden, that cracked sidewalk you're walking down becomes the forest floor of a neon jungle. We really tried to cultivate some illustrious imagery with this song," Kyle continues.
"We spent years in the lab trying to find that sweet spot, blending the ultimate pop and rock milkshake."
It's not easy to create such a visual experience, especially when you're only working with instruments. Carverton's sound has been in the making for awhile now and it seems they've finally got it down. "We spent years in the lab trying to find that sweet spot, blending the ultimate pop and rock milkshake." Although "Wildside" is a good representation of what to expect from the band, they're quick to warn that it's not all they have up their sleeve. "[It's] the first of those many flavors we've come up with!"
So when will you be able to order the rest of the, ahem, Carverton milkshakes? Sooner than you think. The group is gearing up to release their new album Chasing Sounds on March 29, 2019 and you heard it here first. Pre-orders are available now.
Until then, immerse yourself in "Wildside". The song + video are streaming below, so you can dive into a story you'll never want to leave. Kyle puts it best: "Wildside is the theme song to that Hallmark Movie they're eventually gonna write about you."
Given the recent events of the California wildfires, Carverton have partnered with The California Community Foundation's Wildfire Relief Fund to donate 10% of sales of their "Wildside" t-shirt (which can be purchased here). The California Community Foundation supports intermediate and long-term recovery efforts for major California wildfires, as well as preparedness efforts and support for animals affected by wildfires. Since the Wildfire Relief Fund opened in 2003, they have granted more than $6 million to support relief and recovery efforts in the aftermath of devastating California wildfires. The Wildfire Relief Fund receives donations from the public and distributes them to 501c3 nonprofit organizations that serve communities and individuals affected by wildfires.
—
Fun facts about "Wildside":
When I played this song for our producer back in the demo-ing stage, he looked at me and said "Are you aware that the verses are in 15/4?" After months in my room playing what I thought was a normal song, I had never realized that I'd created a monster.

The filming of the rooftop scenes of the music video was absolutely WILD. For starters, none of us had gotten really any sleep. We had to lug a hundred pound box up a staircase, my shoe (which had a hole in it) managed to find every single puddle, and I was forced to face my fear of heights on a rooftop overlooking all of Nashville. The Cambria Hotel and their staff were amazing, but I'm gonna stay away from rooftops for a bit.
Keep up with Carverton: