Riot Fest is kicking off its 11th year this fall  in Chicago, Denver, and Toronto. The  triple weekend party begins August 28-30th at the National Western Complex in Denver, Colorado. The Fest moves to Douglas Park in Chicago, Illinois, on September 11-13th, and finally concludes the next weekend, September 19-20th in Downsview Park, Toronto.
The lineups this year are stacked as ever. Modest Mouse, Snoop Dogg, and Iggy Pop will play both Denver and Chicago dates. Denver's lineup also features OK GO, The Get Up Kids, and Bayside, among others. The Chicago date has Manchester Orchestra, Mayday Parade, and some of our favorite up and coming pop-punk acts, Knuckle Puck and Real Friends. Chicago will also see a performance from Taking Back Sunday, and a reunion for The Academy Is… to celebrate the 10 year anniversary of  Almost Here. The next weekend in Toronto will feature Alexisonfire, Wu-Tang Clan, All Time Low, and Coheed and Cambria, among others. The festival expects to announce additional bands for each date in a couple weeks.
Check out the full lineup posters below, and be sure to catch one of these awesome weekends! Tickets and VIP for each date are on sale now here.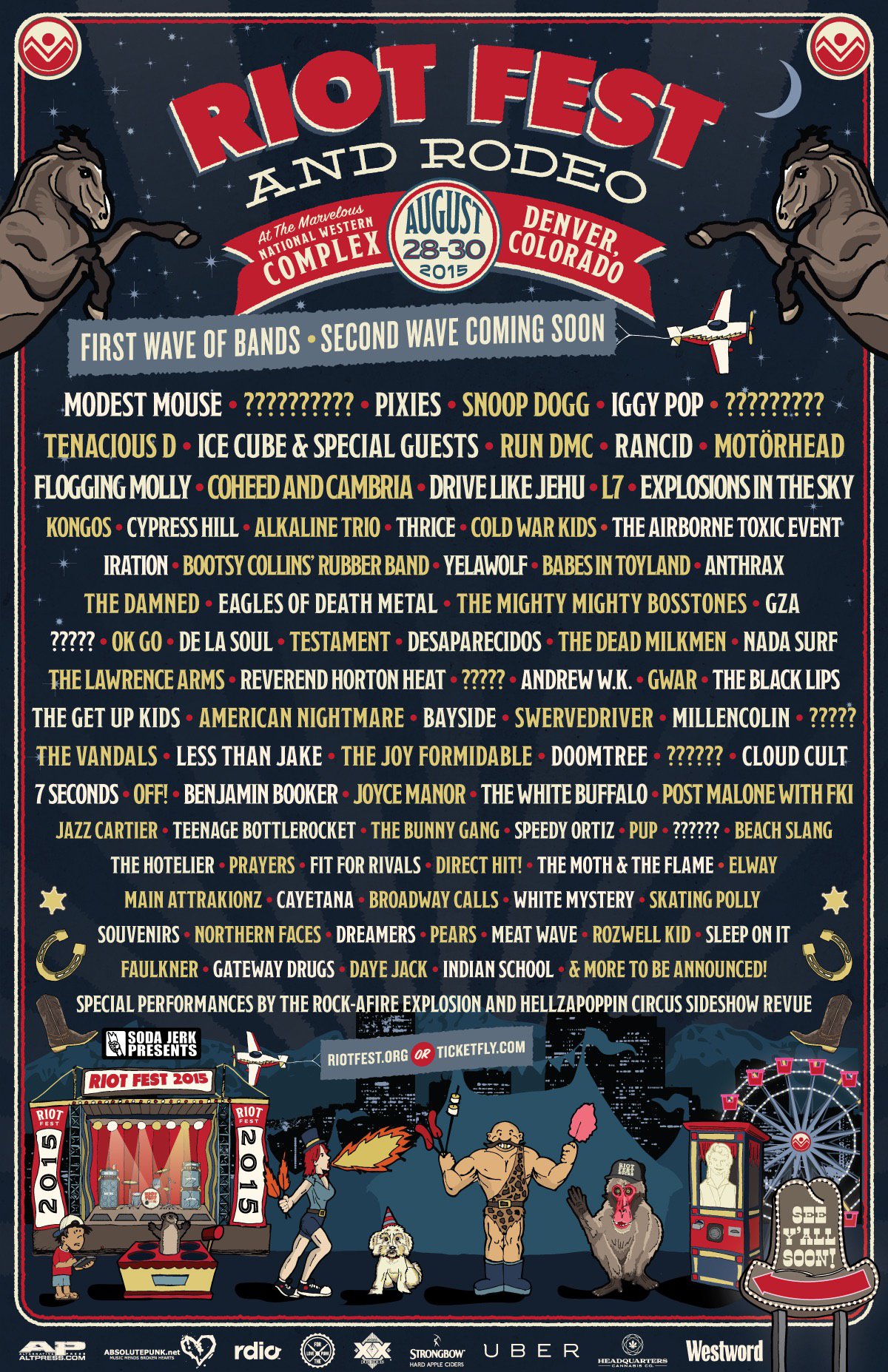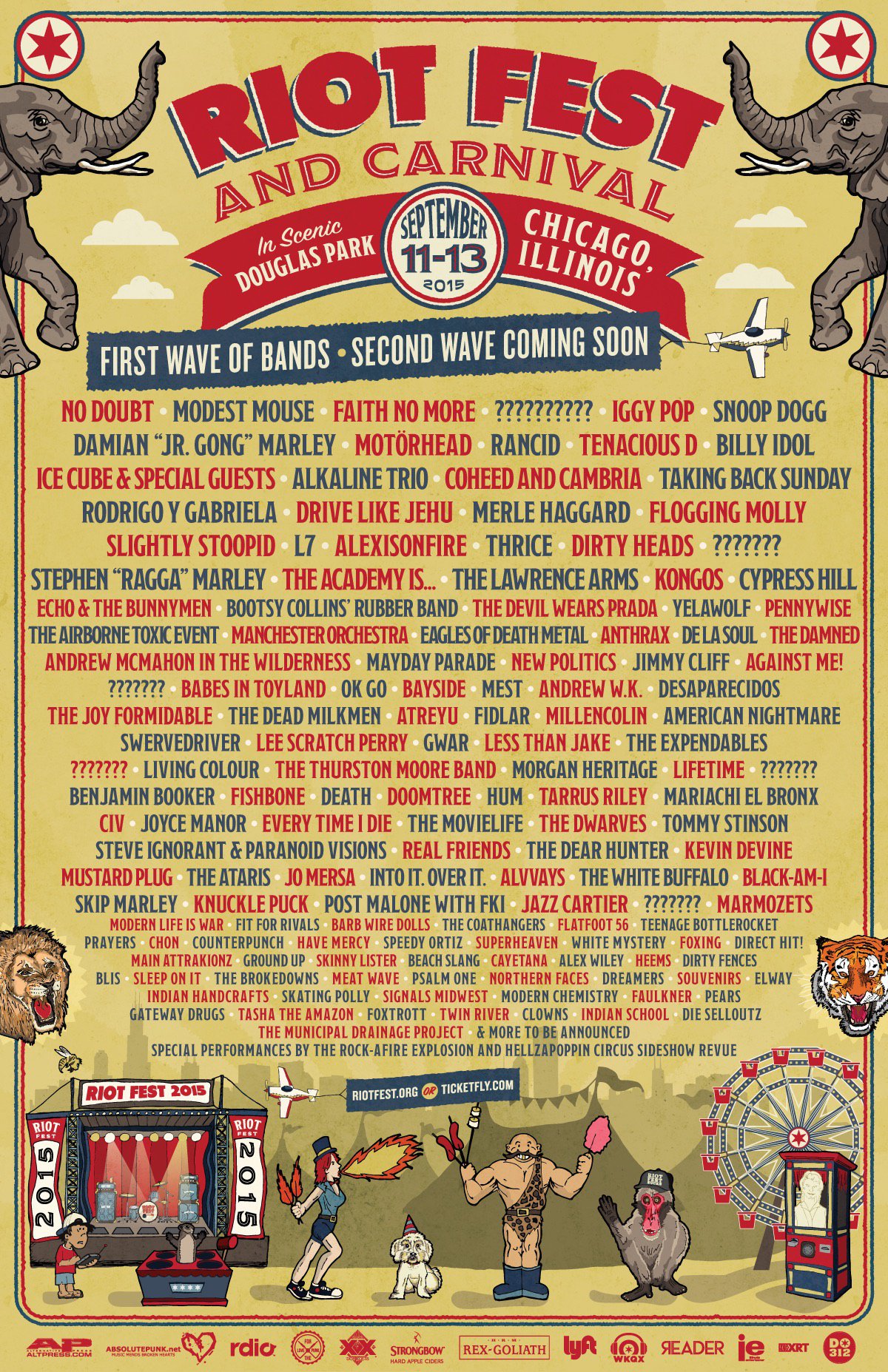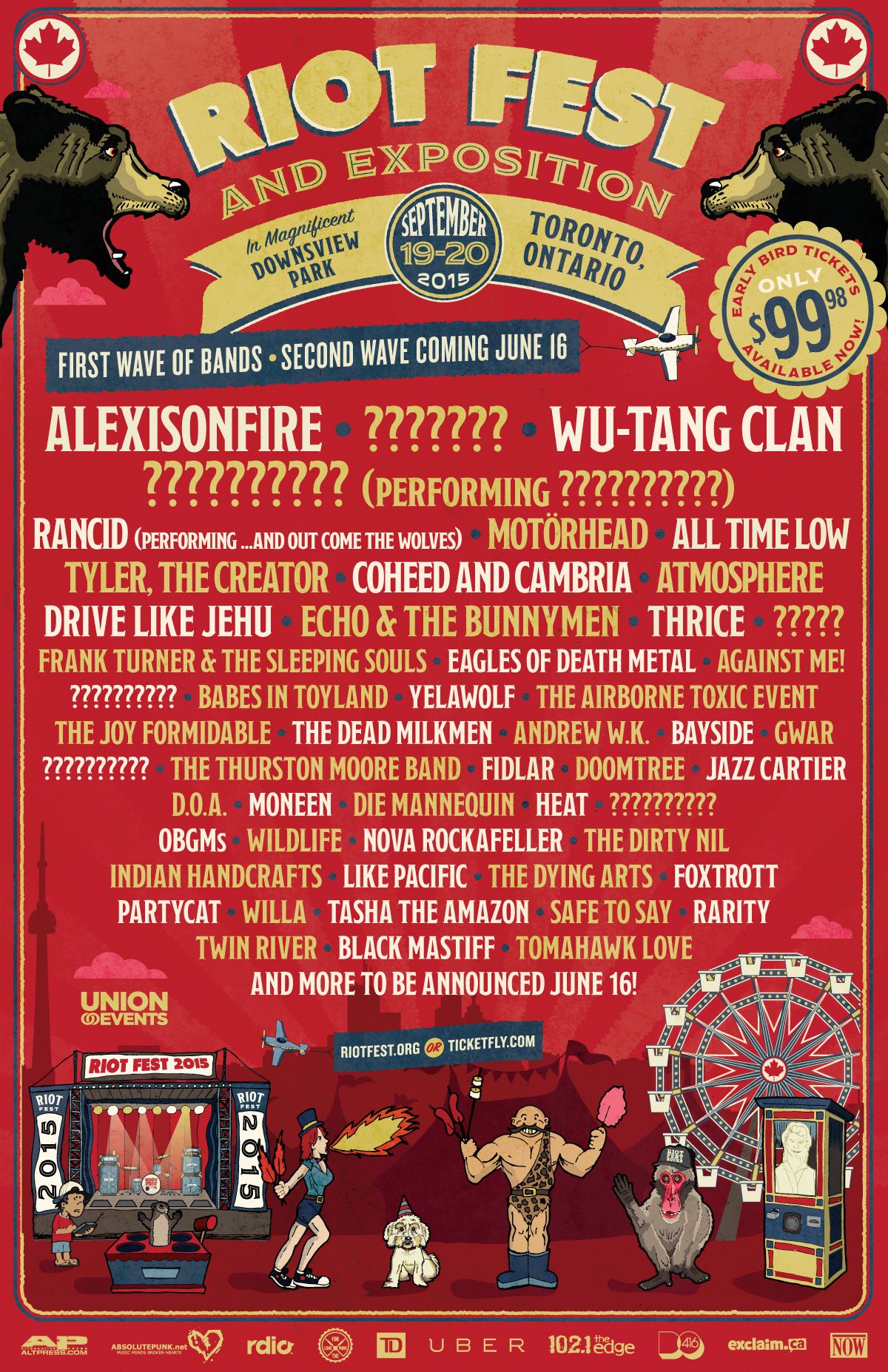 Tags:
All Time Low
,
Bayside
,
Knuckle Puck
,
Manchester Orchestra
,
Real Friends
,
The Academy Is