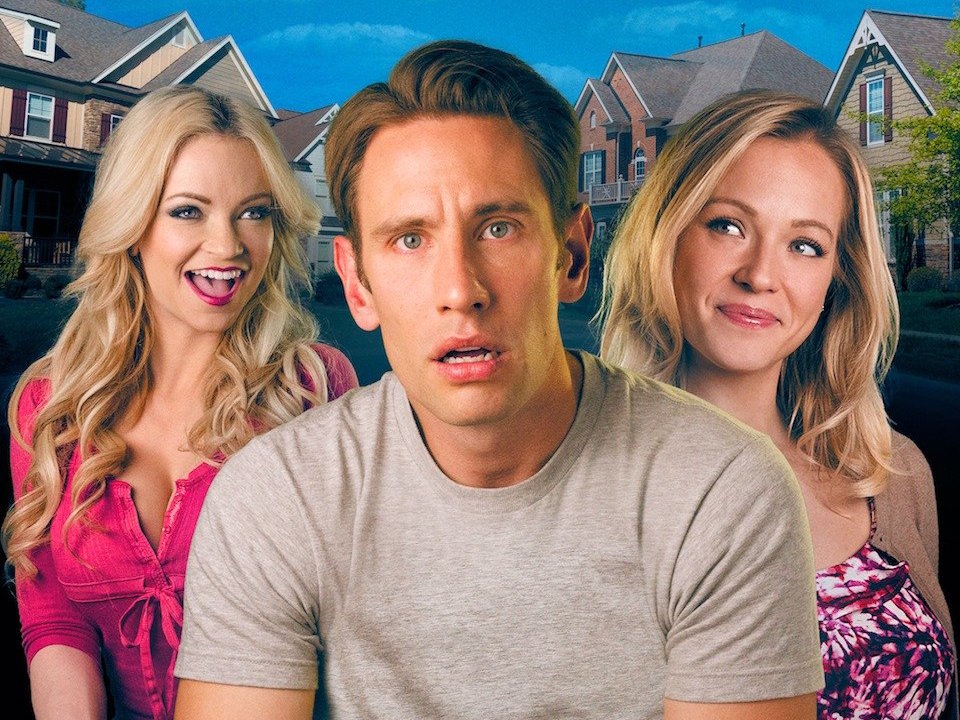 What do the guys from Army of Freshmen do on their days off? Write movies, of course (what were you thinking? That's totally normal). After hitting the ground running and learning everything the hard way, bandmates turned writers/producers, Chris Jay and Aaron Goldberg created their very own movie and it's finally here. It's called The Bet. And we're here to bring you everything you need to know about the raunchiest comedy you'll see all summer—as part of the launch of idobi Premiere Pass! With idobi Premiere Pass, you'll get an all-access look into brand new movies: From chats with the stars of the show, to a sneak peek behind the scenes, to exclusive clips and soundtrack performances. Tune in tomorrow at 6pm ET on idobi Radio to hear all the exclusive details of what went into making this movie happen.
But first, here's what you need to know about The Bet:
After his dad's company was stolen, Denton Baker (Alex Klein) gets into a bet of epic proportions to win it back. Denton has one summer to hook up with every girl he ever crushed on from 1st to 12th grade. Talk about 12 grades of crazy jokes, nostalgia, and all kinds of awwww-kward. But when Denton falls in love with his 2nd grade crush (Amanda Clayton), he risks losing the company forever.
Think all those early '00s teen comedies, but they've taken the genre of raunchy comedy to the next level. And to give you an exclusive sneak peek into the film, get ready to meet the cast and writers who made The Bet happen. Listen in tomorrow at 6pm ET as EJC host Eddie Barella sits down with Chris and Aaron to talk the transition from music to films—because what better way to take a break from music by turning high level dick jokes into hilarious comedy films?
You'll also hear from lead actor Alex Klein and love interest Amanda Clayton—they talk playing the underdog, staying in character, and that one squirt gun scene (yup, you'll have to see it to believe it). Eddie also speaks to Brian Allen, aka the best friend who does what any good best friend does and gets our main guy into trouble; and comedian Jeremiah Watkins, who plays the "space-case" named Wiggins, a friend who dispenses weed-head-wisdom right when it's needed. For real, listen out for Jeremiah's stellar Patrick Warburton impression—we're still laughing.
Tune in Tuesday, July 26 at 6pm ET on idobi Radio to hear the debut idobi Premiere Pass – The Bet!
Tags:
Aaron Goldberg
,
Alex Klein
,
Amanda Clayton
,
Army of Freshmen
,
Brian Allen
,
Chris Jay
,
Jeremiah Watkins
,
Premiere Pass
,
The Bet