Photo credit: Jonathan Weiner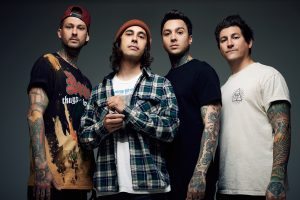 Have you been listening to Misadventures on repeat and already need more? Your emo wish is our command.
If you know every single lyric to Pierce the Veil's new album after only a week, we know exactly where you should be on Monday evening: right here with us for our exclusive Misadventures TxT Takeover hosted by Pierce the Veil. With the crazy number of times the new songs have been streamed ("Texas is Forever" at 1.3 million in the first month and "Circles" at more than 530,000 in the first week), we know you're dying to hear more about the incredible new music. Only on idobi you'll be able to hear everything from how the band prepares for a takeover (there may be candles and a bottle of Jameson involved) to Vic's literal "lyrical journey" through Airbnbs, houses, and cabins. Join us to find out the heart wrenching story behind "Song for Isabelle" and that one thing John Oates (of Hall & Oates) wanted from Mike when the band streamed "Texas is Forever" for him.
Make sure you tune in for the exclusive Misadventures track-by-track hosted by Pierce The Veil only on idobi Radio (ido.bi/player) at 7pm EST – Monday May 23rd to hear all of the shenanigans!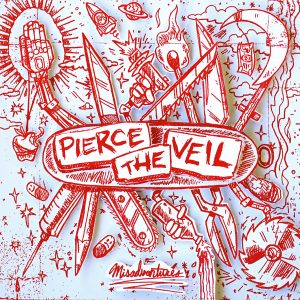 Tags:
Misadventures
,
Pierce the Veil
,
ptv
,
txttakeover