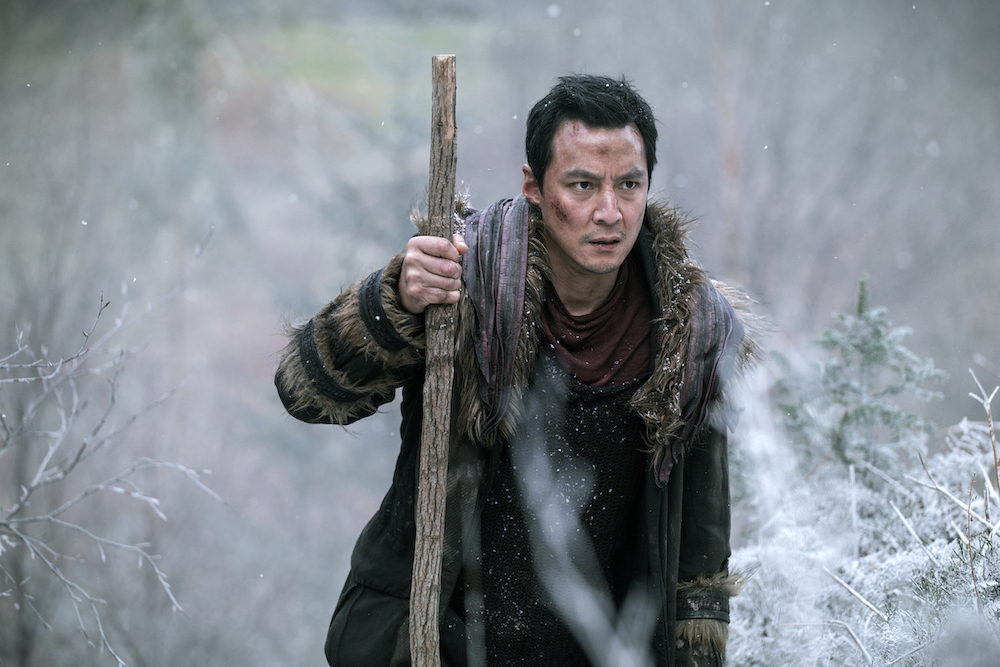 Photo Credit: Aidan Monaghan/AMC
The fate of humanity (and our hearts) hangs in the balance… Into the Badlands is taking its final bow with the second half of season 3—and we're ready to give it a standing ovation. AMC has dropped the explosive trailer for the last eight episodes and it's clear the show is not slowing down. The chills you'll feel watching the teaser are real and full of adrenaline.
When we last left the Badlands, our beloved hero Sunny (Daniel Wu) had struck a deal with Pilgrim (Babou Ceesay) in order to save his son Henry…but can he be trusted? (We're going to go with a firm hell no.) That's if M.K. (Aramis Knight) doesn't get to Sunny first with his plan for revenge… Meanwhile The Widow's (Emily Beecham) in deep trouble—she's got more than her fair share of skeletons in her past and that reveal ain't gonna be pretty. War is on the horizon and the Badlands are about to turn redder than the poppy fields. 
We cannot wait for the ultimate showdown and to see where this incredible show is going to take us next. Into the Badlands returns for a special two night premiere event on Sunday, March 24 at 10 pm ET and Monday, March 25 at 10pm ET. 'Til then, prepare to get blown away by the sheer intensity of this trailer:
Tags:
AMC
,
aramis knight
,
Babou Ceesay
,
daniel wu
,
Emily Beecham
,
Into the Badlands