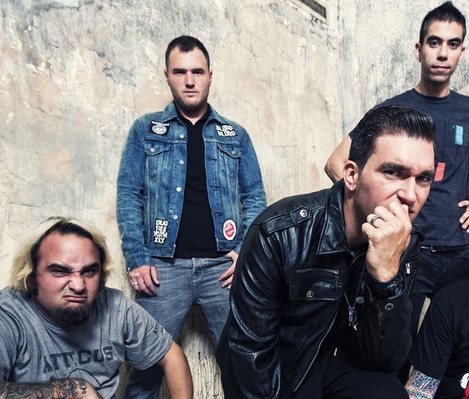 New Found Glory have announced their new album, to be released this fall, titled  Resurrection. The album is due out October 7th through the band's new label Hopeless Records.  This release will the first after the departure of Steve Klein, one of New Found Glory's founding members  who played guitar and acted as the main songwriter for the band.  Check out the album art and track listing below. Resurrection is currently available for pre-order on iTunes  as well as through the band's web store.
Though the pop-punk kings have lost a member, they aren't slowing down at all.  Hopeless Records should be the perfect fit for the band since it is home to  a slew  of rising pop-punk bands  as well as seasoned artists. With a new album on the horizon, the band are proving that they will still move forward.
Track listing: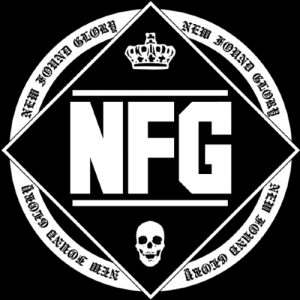 Selfless
Resurrection
The Worst Person
Ready and Willing
One More Round
Vicious Love
Persistent
Stories of a Different Kind
Degenerate
Angel
Stubborn
Living Hell
On My Own
New Found Glory will also headline the 5th Annual Glamour Kills Tour in October, with We Are The In Crowd, Fireworks, Candy Hearts, Red City Radio, and Better Off. Tickets go on sale Friday, August 8th.
Oct 3

                  House of Blues                              San Diego, CA

Oct 4

                  House of Blues                              Los Angeles, CA

Oct 5

                    Marquee Theatre                          Tempe, AZ

Oct 7

                    Emo's                                            Austin, TX

Oct 9

                    Orpheum                                       Tampa, FL

Oct 10

                House of Blues                             Orlando, FL

Oct 11

                Revolution                                     Ft. Lauderdale, FL

Oct 12

                Masquerade                                  Atlanta, GA

Oct 14

                Rams Head Live                           Baltimore, MD

Oct 15

              Theatre of Living Arts                   Philadelphia, PA

Oct 16

                House of Blues                             Boston, MA

Oct 17

              Toad's Place                                 New Haven, CT

Oct 18

              Starland Ballroom                        Sayreville, NJ

Oct 19

              Best Buy Theater                         New York, NY

Oct 21

                Town Ballroom                             Buffalo, NY

Oct 22

                Altar Bar                                       Pittsburgh, PA

Oct 23

                House of Blues                            Cleveland, OH

Oct 24

                Majestic Theatre                          Detroit, MI

Oct 26

                The Ready Room                        St Louis, MO

Oct 28

                Bourbon Theater                          Lincoln, NE

Oct 30

                Sunshine Theater                        Albuquerque, NM

Oct 31

              Hard Rock Live                            Las Vegas, NV

Nov 1

                  House of Blues                            Anaheim, CA

Nov 2

                  Ace of Spades                             Sacramento, CA

Nov 4

                Showbox                                      Seattle, WA

Nov 5

                Hawthrone Theater                      Portland, OR

Nov 7

                Regency Ballroom                       San Francisco, CA

Nov 8

                The Catalyst                                Santa Cruz, CA
Tags:
New Found Glory