Watch the Thrilling New 'Doctor Who' Trailer!
Doctor Who returns to BBC America on New Year's Day
By Alex Bear | December 2, 2019 at 12:45 PM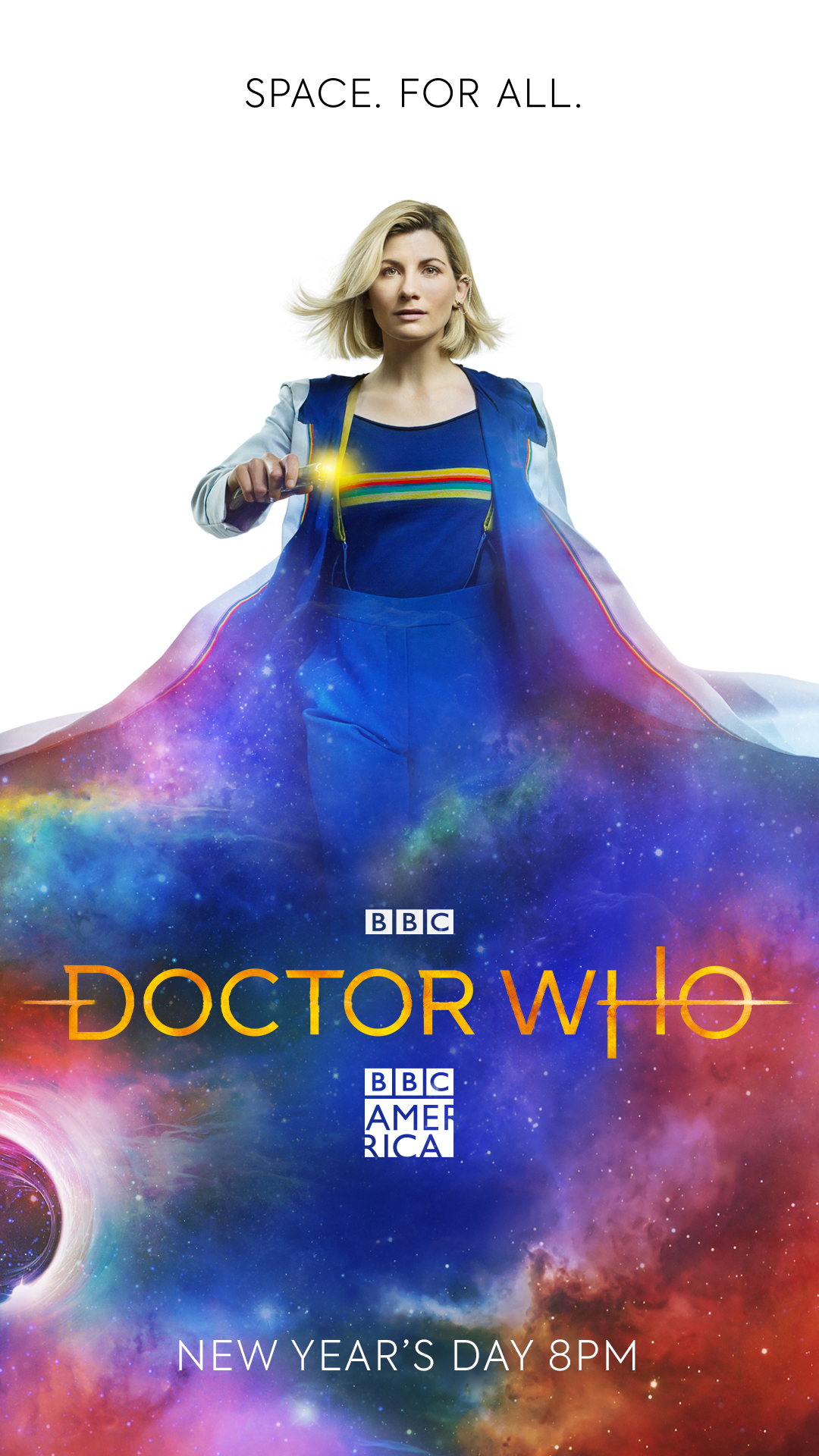 New decade, new Who: Doctor Who is starting 2020 off with a bang and the new trailer is about to get you primed and ready for action. Titled 'Spyfall', the premiere episode starts off with a crisis…a big serious crisis…but the Thirteenth Doctor is up for the challenge (would you expect anything less?). There's more blockbuster action than you've ever seen before from Doctor Who and the one-minute trailer has packed it all in. Returning on New Year's Day, this will mark Jodie Whittaker's second season as the Doctor and she'll be joined by plenty of familiar faces—including Stephen Fry, Lenny Henry, Goran Višnjić, and Robert Glenister—for good or for more nefarious reasons…
The trailer isn't the only thing you need to be celebrating: Following the premiere, BBC Studios and Fathom Events have teamed up to bring the show to the big screen on Sunday, January 5th for one day only! In theatres nationwide you'll be able to catch the premiere episode along with an exclusive early screening of the second episode. AND, as if that wasn't enough, following the screening you'll be able to take part in a live Q&A with Jodie Whittaker, Tosin Cole, and Mandip Gill, transmitted from The Paley Center for Media in New York. Tickets will be available on Friday—find out where you can go see the new Doctor Who here!
Doctor Who returns to BBC America on Wednesday, January 1st at 8pm ET—get into the explosive trailer below: