Get Ready to Party with Monsta X at Their Livestream Concert Tomorrow!
Tune in to Live from Seoul With Love on August 8th at 8:00PM PT / 11:00PM ET
By idobi Staff | August 7, 2020 at 1:45 PM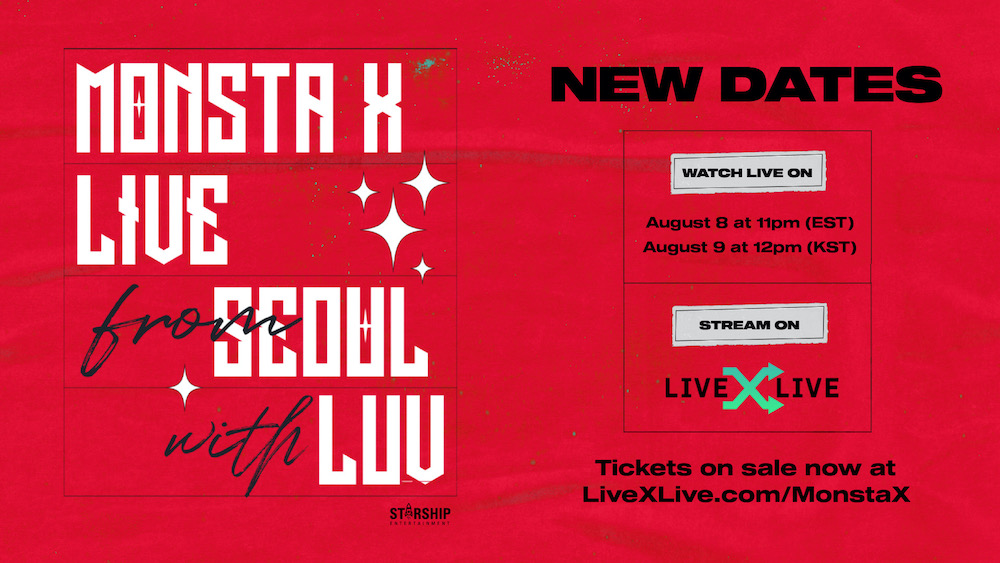 It's almost time, monbebes…Monsta X's livestream concert Live from Seoul With Love is almost upon us! Kicking off tomorrow, August 8th at 8pm PT / 11pm ET, the pay-per-view show will see Monsta X perform a one-of-a-kind setlist, combining both English-language and Korean-language songs. There'll be backstage footage, interviews, and plenty of chances for you to get involved. Oh, and don't forget there's going to be some brand new choreography (are you swooning already? We won't tell anyone).
VIP bundles already sold out (to no one's surprise) but you can still get your tickets ready for tomorrow! Grab your tix here and get ready to party with Monsta X at:
>>> LivexLive.com/MonstaX <<<